What role does the media play in the discussion of sexual misconduct?
The rising reports of sexual misconduct beg the question of media's role the coverage of such cases.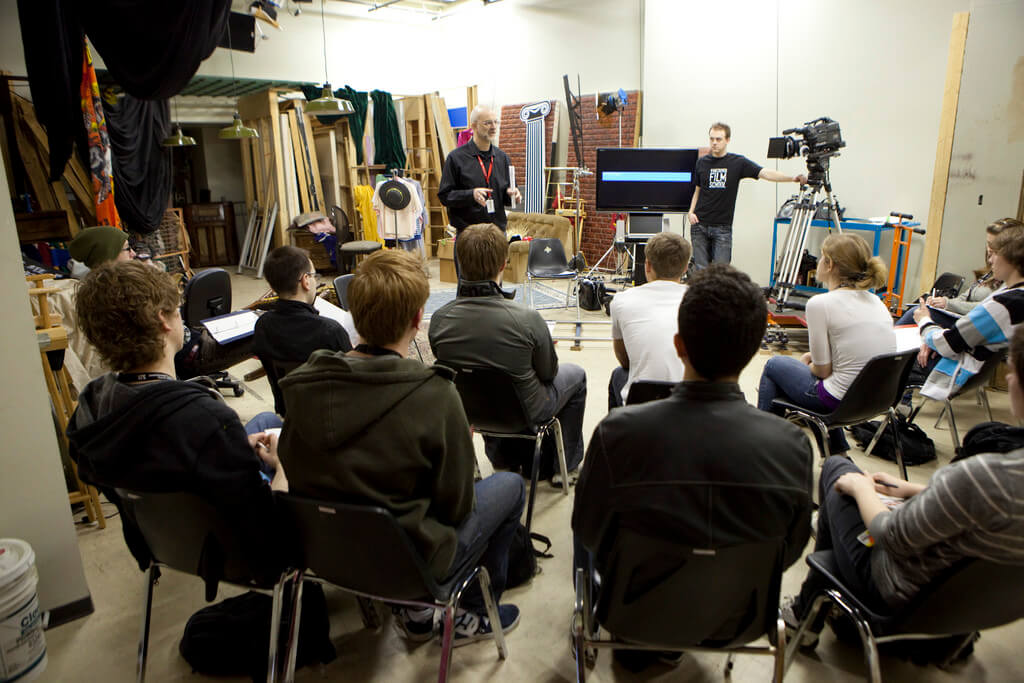 In early October, The New York Times published a story that detailed allegations against film producer and Hollywood executive Harvey Weinstein of sexual misconduct. Actresses such as Rose McGowan and Ashley Judd came forward to speak about the issue.
The story told about Weinstein who demanded women to massage him and watch him naked. He also promised to advance the Hollywood career of women in exchange for sexual favors.
While Weinstein issued an apology, he was later removed by the board of his own company, Weinstein Productions. More actresses came forward such as actress Romola Garai and Asia Argento. Meanwhile, Weinstein's actions caused negative feedback from Meryl Streep, Dame Judi Dench, and George Clooney.
On top of these, the allegations against Weinstein was bad news for the company as several film deals have fallen through, including the possible sale of the company.
Issues of sexual harassment do not just happen in Hollywood but also in other industries such as politics, fashion and journalism as well. Several political journalists have been suspended or fired over the last month due to different degrees of harassment or assault.

Names like Glenn Thrush of The New York Times, Charlie Ross of CBS, author Mark Halperin, NBC's Matthew Zimmerman, NPR's Michael Oreskes and The Atlantic's Leon Wieseltier are just some of the names that have popped up. Meanwhile, in the fashion industry, sexual allegations have resurfaced against photographer Terry Richardson.
Sexual misconduct and harassment in the media
The accusations made against Weinstein by notable names in Hollywood has fired up the issue of sexual harassment in the workplace and it is spreading very fast. According to history professor at Birkbeck College and author of the book "Rape: A History from 1860 to Present" Joanna Bourke, one of the reasons why there is a discussion on sexual harassment is because the women who came forward are "influential, believable, well-known, and privileged, in terms of class and status." She adds that the issue is difficult for minority groups and poor women who are believed to be less attractive than others to "come forward and talk about these things."
Because the Weinstein story is attached to attractive and popular names in Hollywood, Nimco Ali, founder of the Daughters of Eve project noted that if the allegations were made by poor and unattractive women, nobody would care about the issue. She says, "It's selling newspapers and everybody else is reading it. I think it's quite depressing in that sense. The only reason we're talking about it is that it's in the press, and the only reason it's in the press is because attractive women are being sexualized again and again."
Public interest spikes
That being said, the media's hand in its willingness to write and publish these kinds of stories is helping more women to come forward Women are also feeling more empowered to tell their stories and most of them on record. Due to the massive influence of mass media, interest on the topic of sexual misconduct has spiked up.
Following the allegations made against Weinstein, Google search interest on people accused of sexual misconduct has risen. In the month of October, popular Google search results included names in politics and entertainment such as Roy Moore, who was accused by multiple women of pursuing sexual relationships with them while they were teenagers, Sen. Al Franken who drew interest following a statement from radio host Leeann Tweeden who said that Franken forcibly kissed and groped her in 2006. Other popular names in Google's search interest include Kevin Spacey, Mark Halperin, Bill O'Reilly, and Ben Affleck, among others.
Moreover, the issue of sexual misconduct seems like it will not die down just as long as there are developments being put forward to the public. In November, search interest for Weinstein remained constant throughout the month, even as other headline grabbers stole the scene including allegations made against Kevin Spacey, George H.W. Bush, and Roy Moore.
While the issue on sexual misconduct in the workplace is a topic that should not be taken lightly, it's good that women feel more empowered to come forward and tell their story even if it had happened years or decades ago. With the aid of the powerful arms of the media, sexual misconduct issues could well be one of the hottest topics of the year. The issue's popularity and the powerful names attached to the issue helps in raising awareness on what should be done to address such a topic.
(Featured image by Vancouver Film School via Flickr. CC BY 2.0)