Mineral sands mining still depends heavily on Chinese consumption
The producers of mineral sands mining are expected to respond to the increasing demand with aggressive operations in China and Asia-Pacific.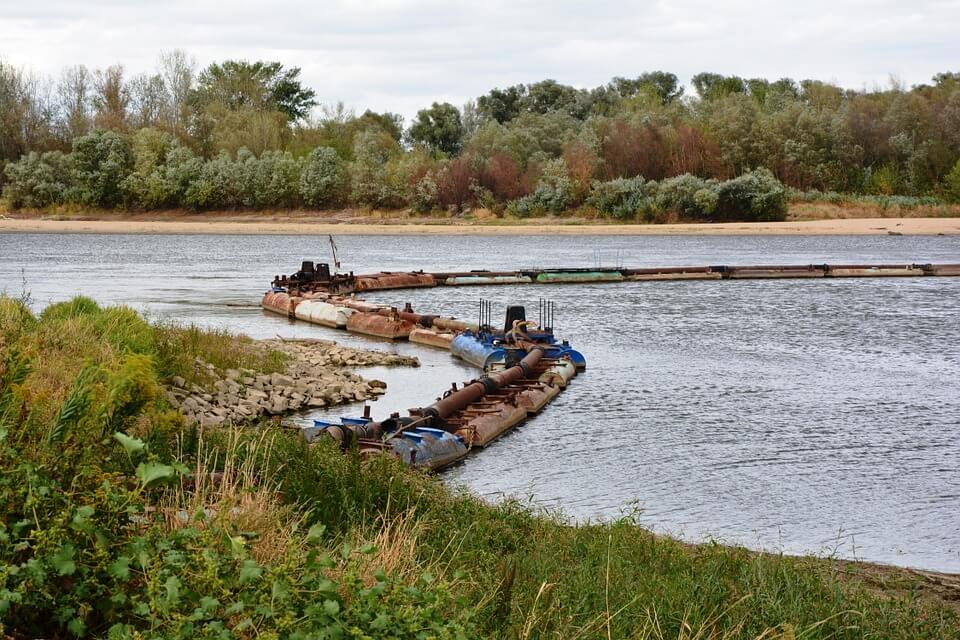 Perhaps the greatest power bestowed upon Chinese middle-class citizens is enhanced buying capacity, as it not only lets them purchase whatever they want but also helps their country sustain growth and global economic dominance.
Chinese companies from various industries such as paints and coatings, papers and plastics, as well as food and cosmetics are doubling their productions to cope with the growing demand for their respective products and services. For them to do this seamlessly, they need to obtain enough titanium dioxide minerals, one of the main ingredients of their products.
The demand for titanium feedstock used in these industries will continue to grow as the government continues to take advantage of the current trend to secure its strong economic position in the world.
Mineral sands miners, which include titanium dioxide producers, are expected to respond to this increasing demand with aggressive operations to double their production and become one of the main suppliers not only in China but also in the entire Asia-Pacific region.
Iluka Resources, one of the world's biggest mineral sand explorers, is planning to develop five large mineral sand mines in the next two decades to be one of the titanium dioxide producers that will support China's growth.
"China is poised for very, very rapid growth in demand in those areas as consumerism becomes the engine. Each of the new operations would need to be the size of Rio Tinto's Richards Bay in South Africa," Iluka resources CEO David Robb told Bloomberg.
British-Australian mining firm Rio Tinto said that the increasing demand in China might introduce an additional 1.3 million tonnes of titanium dioxide feedstock in ten years. This highlights the immensity of production volume expected of rutile, ilmenite, and anatase ore miners across the globe, as well as their capacity to provide high-grade minerals to expanding titanium dioxide consumers in China until 2025.
The large demand is also good news to up-and-coming titanium dioxide producers outside Australia, South Africa, and the UK like White Mountain Titanium Corporation (OTCQB:WMTM), a promising titanium dioxide explorer from Santiago, Chile. The company has a projected production volume of 112 million tonnes of high-grade rutile ore (or a total of 80,000 tonnes annually for its first four years of production). This could increase up to 130,000 tonnes of rutile from the fourth year of production onwards. The Chile-based company is expected to join the global commerce in 2017.
The growing Chinese economy has not been beneficial to all miners in the past months. Iron ore and coal producers are still anxious about bearish commodity prices stifling their supposed revenue boost from enhanced demand. The large overhang amid the resurging property sector remains limited to tier one property.
According to Vanessa Desloires of Sydney Morning Herald, this overhang is benefitting materials used in pigments and tiles such as mineral sands because 85 percent of property in China is built as a shell, or built with default mechanical, electrical, and interior design.
This year, several giant mining firms such as Iluka Resources will open technical centres in China to assess and scrutinise new marketing opportunities that could lead to growth options, expansions, and acquisitions.
China also plans to introduce reforms to intensify existing initiatives on narrowing income gap in the country. Some analysts said that China now has one of the world's widest income gaps, which, unfortunately, led to social unrest amid economic growth. The government believes that consumption remains the key to unlocking the full potential of domestic demand in the country, which has now a total population of almost 1.3 billion.
"We should unswervingly take expanding domestic demand as our long-term strategy for economic development. To expand individual consumption, we should enhance people's ability to consume, keep their consumption expectations stable, boost their desire to consume, improve their consumption environment and make economic growth more consumption-driven," outgoing premier Wen Jiabao said in a statement.
—
This article may include forward-looking statements. These forward-looking statements generally are identified by the words "believe," "project," "estimate," "become," "plan," "will," and similar expressions. These forward-looking statements involve known and unknown risks as well as uncertainties, including those discussed in the following cautionary statements and elsewhere in this article and on this site. Although the Company may believe that its expectations are based on reasonable assumptions, the actual results that the Company may achieve may differ materially from any forward-looking statements, which reflect the opinions of the management of the Company only as of the date hereof. Additionally, please make sure to read these important disclosures.