Mining and mineral resource facts that make the world go round
People are no stranger to the fact that our society and economy are heavily reliant on mining.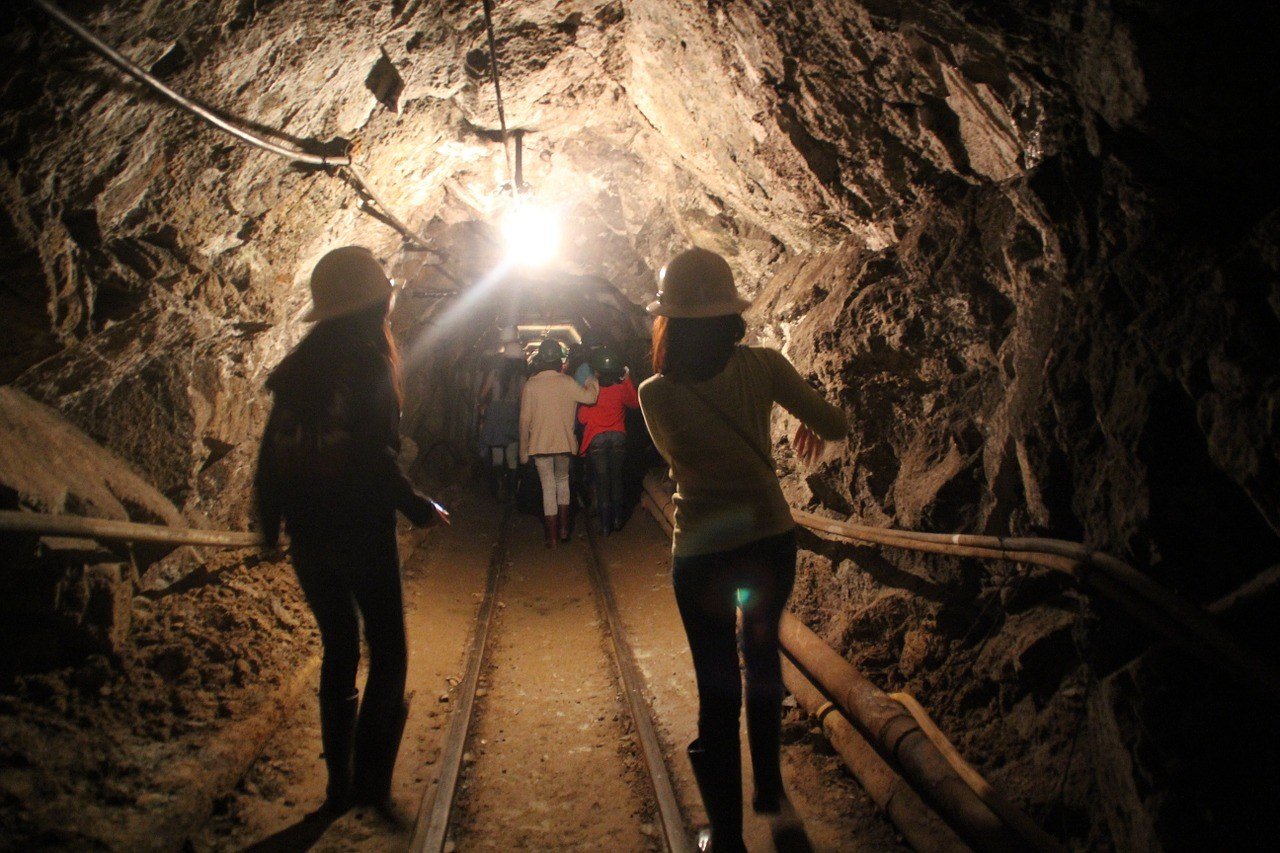 Mining affects our daily activities—be it the way we cook, retrieve information, and communicate, and so on. Indeed, if our ancestors haven't discovered mining, we won't be where we are today.
Below are some facts that reflect how the mining industry sets our world in motion:
A single device is made up of more than 10 minerals. According to data from the Minnesota Department of Natural Resources, a television is made from 35 different minerals. Your telephone, meanwhile, was made from 40 minerals. As for the car you're driving? It takes 15 minerals to get it up and running.
Coal is an invaluable source of electricity. Data from Joy Global revealed that 50 percent of electricity used to power homes and businesses were produced by coal, "more than all the energy resources combined." Coal is, indeed, an indispensable source of energy for households, not to mention, convenience; an average family of four, for instance, use 3,375 lbs. of coal for their heater. To be able to watch TV, an average household utilizes electricity produced by 256 lbs. of coal.
The United States has the world's largest reserve of coal. According to the Institute for Energy Research, the United States has more than enough reserves to last a lifetime. In fact, it has reserves that can last up to 250 years. The country's reserves are one-and-a-half times larger than Russia, and twice larger than that of China. Its reserves also account for 26 percent of the global supply of coal. American Coalition for Clean Coal Electricity estimates that the U.S. has over 260 billion tons of coal reserves, 900 million tons of which it uses every year.
Aluminum is the most abundant metal from the Earth's crust. Aluminum constitutes 8 percent of the earth's solid surface by weight. It is the most abundant metal and third most abundant element in the earth's environment, next to oxygen and silicon. According to Science Views, aluminum is chiefly found in bauxite ore, although it doesn't occur as a free metal and is often comes with other 270 minerals.
Nickel lends added strength to other metals. The first use of nickel alloy dates back to 2,000 years ago. Nickel is mixed with other metals to create an alloy, which is then used to make a variety of metallic components like stainless steel (stainless steel possesses 60 percent nickel). According to the Nickel Institute, there are some 3,000 nickel-containing alloys in daily use, while 90 percent of the world's nickel annually is used in alloys, and two-thirds are used in stainless steel. Nickel makes these alloys heat and corrosion resistant.
Russia is the world's top nickel producer. Russia accounts for a fourth of global total nickel production. State-owned Norilsk Nickel and London-based Amur Minerals Corporation (LSE:AMC) are the biggest nickel explorers and producers in the country.
Amur Minerals CEO: Securing licence 'just a matter of time'
Gold has been the most popular medium of exchange even before Christ was born.  Gold was first used as a legal tender in 1091 BC in China as an alternative to silk. Up to now, gold is still as good as cash and has always been the go-to asset of investment savvy individuals to hedge against inflation.
Gold rushes give birth to cities and states. The gold rush in California in the 1850 drew enough people to allow it to be admitted into the Union as a state, according to research by Mining IQ. The Pikes Peak gold rush if 1859, meanwhile, led to the establishment of the city of Denver, Colorado.
Canada is one of the largest mining countries in the world. Canada produces 60 minerals and metals. According to the Mining Association of Canada, the country is the world's largest producer of potash, and ranks second in uranium and cobalt; third in aluminum and tungsten; fourth in platinum group metals (PGMs), sulphur and titanium; and fifth in nickel and diamond production.
Coins are usually made from nickel and copper. An infographic from Mining.com stated that most coins are made of 75 percent copper and 25 percent nickel—except for pennies which constitutes largely of zinc, and coated with a copper finish.
Diamonds are not just a girl's best friend. According to The World Diamond Council, only 30 percent of diamonds are "of gem quality" and are sent to experts for refining. The remaining 70 percent, on the other hand, are designated for industrial use.
The price of base metals and precious metals are dollar dependent. Dollar strength impacts the prices of base metals such as nickel, aluminum, copper, lead and zinc and precious metals like gold and silver. Because these commodities are traded in dollars, they tend to lose their value and "become cheaper" when the greenback is performing well.
(Sources: 1, 2, 3, 4, 5, 6, 7, 8, 9, 10, 11, 12, 13, 14, 15, 16, 17, 18)
—   
This article may include forward-looking statements. These forward-looking statements generally are identified by the words "believe," "project," "estimate," "become," "plan," "will," and similar expressions. These forward-looking statements involve known and unknown risks as well as uncertainties, including those discussed in the following cautionary statements and elsewhere in this article and on this site. Although the Company may believe that its expectations are based on reasonable assumptions, the actual results that the Company may achieve may differ materially from any forward-looking statements, which reflect the opinions of the management of the Company only as of the date hereof. Additionally, please make sure to read these important disclosures.