Minnesota can turn to wind and solar at prices comparable to natural gas
A recently released report shows that Minnesota can turn to wind and solar power to produce 70 percent of its energy needs by 2050 at the same costs as natural gas.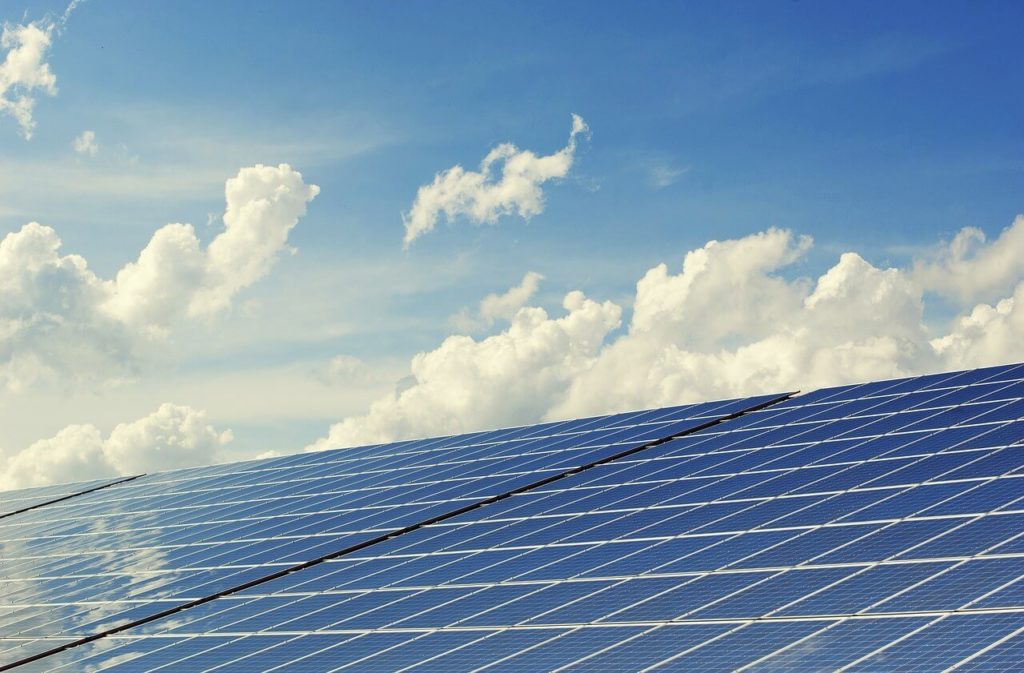 A new report from MN Solar Pathways shows that Minnesota can meet 70 percent of its power needs by 2050 at costs similar to that of natural gas generation. Sponsored by the U.S. Department of Energy's Solar Energy Technologies Office, MN Solar Pathways is a three-year project examining how Minnesota can move forward with renewable energy sources. The report also reveals that Minnesota is on schedule for some renewable energy goals and ahead of schedule for others.
The pathway to renewable energy is economical
The report from MN Solar Pathways, called the Solar Potential Analysis Report, was prepared by Clean Power Research. It includes "several scenarios that model future renewable energy generation costs."
The CEO of Clean Power Research, Jeff Ressler, stated: "The MN Solar Pathways Solar Potential Analysis Report demonstrates that it's possible to find an economical pathway to higher renewable generation…Critical to this project was the use of time-correlated solar, wind and load generation datasets in advanced software tools to more precisely see the effects of different scenarios, such as varying amounts of solar, wind and storage capacities."
The report's key findings included:
1. Solar and wind can serve 70 percent of Minnesota's electrical load in 2050.
2. Additional capacity coupled with energy curtailment is considerably less expensive than, and a viable alternative to, long-term or seasonal storage in a high renewables future.
3. Using other flexible generation resources in limited amounts support a high renewables future.
4. Storage is an important part of a high renewables future; it expands the dispatch capabilities of wind and solar assets.
5. Shifting of key flexible loads may further decrease generation costs.
According to senior research engineer at the Center for Energy and Environment, Josh Quinnell, the renewable energy future is cost-effective: "One of the major advantages of wind and solar is that their costs continue to decline significantly faster than comparable natural gas generators…We can say that there will be no impact to taxpayers due to generation cost when we hit these renewable goals."
Desired goals are achievable
The report also found that:
1. The state has already met its 2025 goal of 25 percent of power from wind, solar, biomass and hydropower.
2. Minnesota is on track to reach 1.5 percent from solar by 2020.
3. By 2025 10 percent of Minnesota's energy needs could come from solar.
4. By 2050 70 percent could come from solar and wind.
In addition, the report from MN Solar Pathways revealed the potential for an 84 percent reduction of Minnesota carbon intensity if Minnesota continued to rely on some natural gas for energy production. If the state turned to resources from outside the state, an even greater reduction of carbon intensity would be possible.
Politicians are supportive
Ranking member of the Senate Energy and Utilities Finance and Policy Committee, Minnesota state Senator John Marty, declared: "I'm very excited and very pleased by [the report]…I think we will easily exceed what the report predicts."
Marty's optimism is bolstered by the fact that three Democrats won midterm elections to the U.S. House on platforms that included pledges to "take stronger action for clean energy and reduce greenhouse gas emissions." Given the Democratic dominance of the House, it is quite likely that Minnesota will help put renewable energy back on the American national agenda.