Why mobile data and Wi-Fi are more important than ever
Mobile data and Wi-Fi are as indispensable to our daily lives as our smartphone and credit cards.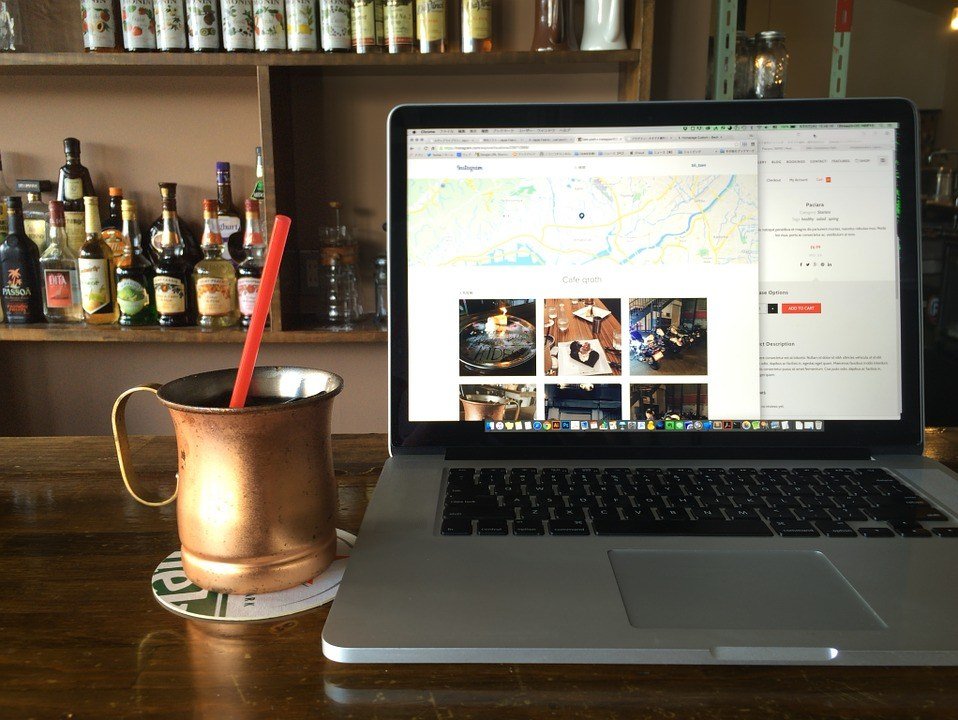 Mobile data and Wi-Fi connectivity have never been so important today. On a daily basis, we are connected to our mobile phones using up data or Wi-Fi to work, do business and much more.
Just how important are mobile data and Wi-Fi connectivity in today's society? According to Internet Live Stats, over 40 percent of the world's population is connected online. Rapid growth was seen in the 2000's with the first billion being achieved in 2005, the second billion in 2010, and the third billion in 2014. As of 2013, 48.4 percent of users come from Asia, North and South America totaling to 21.8 percent, and Europe at 19 percent.
How connectivity is making a positive impact
These numbers indicate that internet use will only get larger, thanks to the advent of better connectivity options such as mobile data and Wi-Fi connectivity. Apart from it being a useful tool for everyday life, internet connections are also changing the lives of many for the better.
According to Purple, a UK-based tech firm that offers free Wi-Fi through which businesses can check out customer's shopping habits and patterns, there are two ways the internet and connectivity can make a positive impact in the society.
First, the internet can help create a better society. For example, future policemen can use tablets to quickly check a criminal record while at the scene or informing the public through social media of important warning messages. For the healthcare industry, being able to access patient's notes can become a progression in patient care, saving time to wait on the phone to get a list of the patient's allergies or medical history and the like.
Second, Wi-Fi can help to "connect" whole cities. Purple indicated that this may help improve lifestyles in the form of "greater productivity and services, improved planning and development, collaboration in the digital era, and economic growth." Moreover, connected cities could improve the quality of life by "creating seamless access to the online world."
Importance of mobile data
While the future of connectivity can greatly improve the lives of many, here are plenty more importances of mobile data in today's ever-connected world. Using up mobile data means browsing or surfing the web, reading and sending emails, checking social media, and downloading or uploading files and much more.
One of the advantages of mobile data is convenience. It makes connecting to the internet a breeze without having to use a desktop or laptop. All you need is your mobile phone. Second, files and documents can easily be accessed through your phone or you can easily connect with friends and play online games. Third, there is no need for software – your mobile data subscription plan or prepaid plan is most often, already enough.
Importance of Wi-Fi connectivity
On the other hand, there's also Wi-Fi connectivity which is particularly useful when you're working or surfing from the comforts of home and if you're keener on working via your laptop or desktop. In addition to Wi-Fi being a good personal tool to have, it is also an advantageous tool for businesses as well.
According to Wi-Fi.org, one of the major digital trend that is emerging right now is the internet of everything. Through Wi-Fi, users are able to wirelessly switch a light bulb or control monitoring systems and appliances. Second, Wi-Fi can help single technology become seamless. Wi-Fi enabled TVs, thermostats, and even washing machines can be added to the same network such as your computer, tablet or smartphone. Third, security has never been more important with more devices that are connected, allowing homes and offices to practice safe connection habits.
Products that help improve mobile data and Wi-Fi
While there are plenty of advantages for both mobile data and Wi-Fi connectivity, there are also some downsides to this. In the case of mobile phones, internet connection on mobile phones may not be fast; or downloading files can take a lot of time to download, especially if your connection is poor. Another big disadvantage may be the need to shell out a few extra dollars to pay for mobile internet as this may cost a lot.
Helping to curb some downsides to a poor or weak connection from mobile data and Wi-Fi connectivity is 5BARz International (OTC: BARZ), a company that delivers connectivity products to help improve your experience with mobile devices over cellular networks.
One of the company's products, ROVR, is a next-generation Wi-Fi router that ushers in the smart home revolution. It allows Wi-Fi users to remotely monitor, manage, and control their home networks remotely or at home. What's more, the ROVR comes with the 5BARz Smart Experience connectivity software that allows for a customizable connectivity experience.
Complementing the ROVR is the network extender which strengthens the capacity of cellular and data connections. It features revolutionary technology using patented Automatic Balanced Power Management that avoids interference with the macro network and a smart signal processing for interference or echo cancellation. The plug and play device also ensures that your home is connected and covers 4,000 square feet of home or office space and supports 2G to LTE connections.
—
This article may include forward-looking statements. These forward-looking statements generally are identified by the words "believe," "project," "estimate," "become," "plan," "will," and similar expressions. These forward-looking statements involve known and unknown risks as well as uncertainties, including those discussed in the following cautionary statements and elsewhere in this article and on this site. Although the Company may believe that its expectations are based on reasonable assumptions, the actual results that the Company may achieve may differ materially from any forward-looking statements, which reflect the opinions of the management of the Company only as of the date hereof. Additionally, please make sure to read these important disclosures.