More Chinese middle class buying lower-priced US houses
From the most affluent Chinese real estate investors in the past, China's middle class are the ones making active acquisitions of low-priced U.S. homes across different states at present.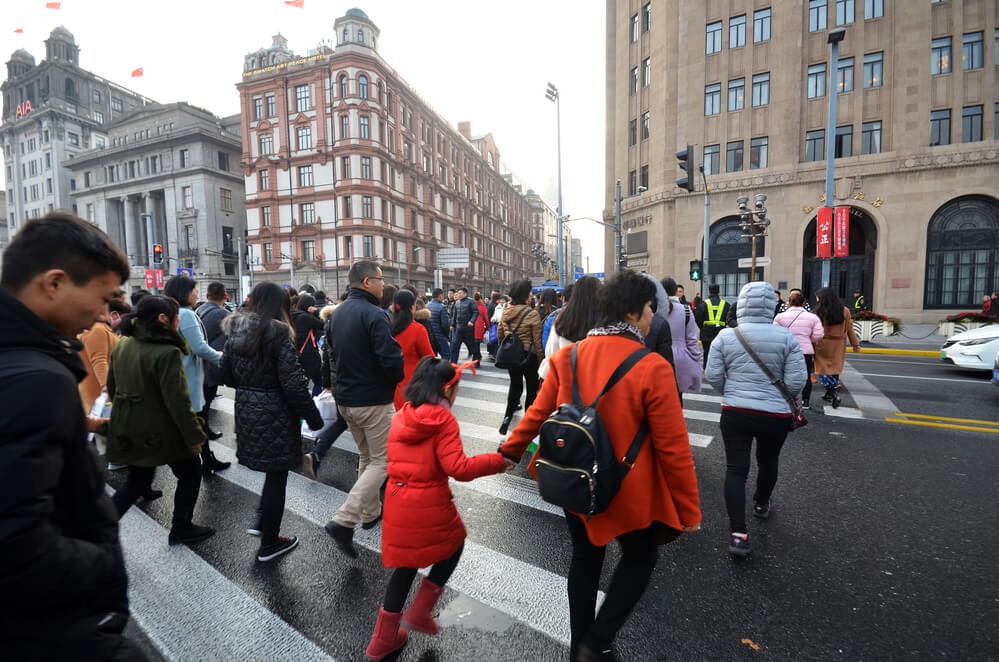 Chinese buyers of U.S. real estate properties had been making headlines in the past for their billion-dollar worth of acquisitions. To date, Anbang Insurance Group's acquisition of New York's Waldorf Astoria in 2015 for $1.95 billion still holds the record for the priciest acquisition of a U.S. hotel. It was also estimated that Chinese big companies have generally made about tens of billions worth of property investments in the past five years.
Now, Chinese spending behavior is shifting. From wealthy Chinese investors flocking the U.S. real estate market buying in cash, China's middle class is now the ones making multiple purchases of lower-priced homes. They are also been more inclined to use mortgages for their acquisitions, according to Michi Olson, a real estate agent based in San Francisco.
To arrest the growing market, several San Francisco-based lenders have now devised their lending structures to be more compatible with Chinese buyers. California remains to be the most preferred locations for Chinese, but a growing interest in Texas, Georgia and Florida is now seen.
Market observers are seeing two major drivers why China's middle class are now the key buyers of U.S. real estate properties compared to the wealthier Chinese investors in the past: one, the increasing buying power and growing population of the Chinese middle class, and two, investments of large businesses are heavily regulated in China due to its ongoing trade dispute with the U.S.
Wealthy Chinese investors and the middle class against the backdrop of U.S.-China trade war
In July 2018, US President Donald Trump went ahead and imposed tariffs on China due to alleged unfair trade practices by the Asian powerhouse. The following months saw the Trump administration and the Chinese government slapping each other with tariffs after tariffs. On Jan. 7, U.S. and Chinese negotiators met in Beijing but there have been no concrete positive developments announced after the meeting.
To arrest the growing negative impact of the trade dispute in its economy, China implemented new policies that include regulating capital outflows and stopping big investors from doing overseas acquisitions. Essentially, the government wants to stop the money going overseas and instead keep it within its own economy.
As a result, heavy-weight Chinese investors dumped about $1.05 billion worth of their previous U.S. acquisitions during the third quarter of 2018, according to The Wall Street Journal, citing data compiled by Real Capital Analytics. For context, Chinese acquisitions in the U.S. in the same period were only valued at $231 million.
Among those that unloaded their foreign assets during the third quarter was Ping An Insurance Group which sold a 13-story Boston office building for $450 million in August last year.
Dumping of foreign assets by the big Chinese investors is predicted to continue by the fourth quarter, according to WSJ. In November 2018, Dalian Wanda Group sold its luxury development site in Beverly Hills for a little more than $420 million, which it also paid for the property back in 2014.
More recently, Anbang has also sought the assistance of the Bank of America to sell chains of luxury hotels that it acquired for a total value of $5.5 billion some two years ago.
Jim Costello, Senior Vice President at Real Capital Analytics, said these big-wig Chinese investors do not necessarily shun the U.S. real estate market. Instead, their behavior is heavily influenced by how the Chinese government is currently permitting how capital flows in and out of the country—something that has seemingly no bearing among the Chinese middle class.
"The Chinese are basically politically agnostic," Olson told CNBC.
"What I mean by that is even though there is a great tension between [the] U.S. government and Chinese, the Chinese citizen seems to be able to separate the political turmoil with the sound real estate investment," she said.
The soaring buying power of the Chinese middle class
The number of individuals categorized as middle class in China could reach as many as 550 million by 2020, according to a forecast from McKinsey & Company published in 2016. They are expected to account for as much as 75 percent of the urban households, according to the report.
For context, China's middle class only accounted for 4 percent of China's population in 2002. Ten years after and the middle class has devoured 31 percent of the population or more than 420 million.
In 2012, 54 percent of China's households were categorized as "mass middle class," which meant that they had an annual income of about $9,000 to 16,000, according to McKinsey. By 2022, this demographic will be categorized as "upper middle class" or people who have annual salaries of about $16,000 to $34,000, the report said. One factor driving the growth of their salaries is the growing number of high-paying tech and service industry jobs.
Indeed, Olson said that many of the Chinese home buyers in the U.S. are working in the tech sector. One common behavior among the Chinese families is that once one of the children secured a job in a U.S. tech company, the parents will then be flying to the U.S. and pay for their children's down payment for their places.
Chinese middle class dismayed at own government's treatment of them
The consistently rising buying power of the Chinese middle class is extremely commanding that these people felt being treated as "cash cow" of their own government. The sentiment is especially widespread as China's economy is incessantly battered by the effects of its trade war with the U.S.
There is currently a popular self-deprecating term the Chinese use to describe their plight, they call themselves "leeks," according to a report from CNN. Just like the abundant green vegetables, which is being used to practically all local cuisines to make them more delicious, the Chinese middle class is reportedly being harvested by big companies and the government to make investments and businesses profitable.
To cushion the economic downturn that resulted from its trade war with the U.S., the Chinese government and big businesses are reportedly increasing prices of products or services that are most sought out by the country's middle class.
According to people interviewed by CNN, rents in the country have risen to at least 40 percent in just a year while the cost of living based on the Consumer Price Index has climbed every month since May.
With the growing dismay and resentment with how they are being treated in the country, the Chinese middle class may be turning their attention away from their country and finding safe havens somewhere else. For the majority of them, it could still be the U.S.
"The Chinese people still see the United States as a safe harbor where they can take their assets and park their money not only for their money but also for the future of their children," Olson said.
(Featured image by DepositPhotos)