More food supply chain businesses are relying on technology to succeed
The food supply chain is embracing the ease of technology. From cloud computing to augmented reality, here are some food tech trends fresh from the market.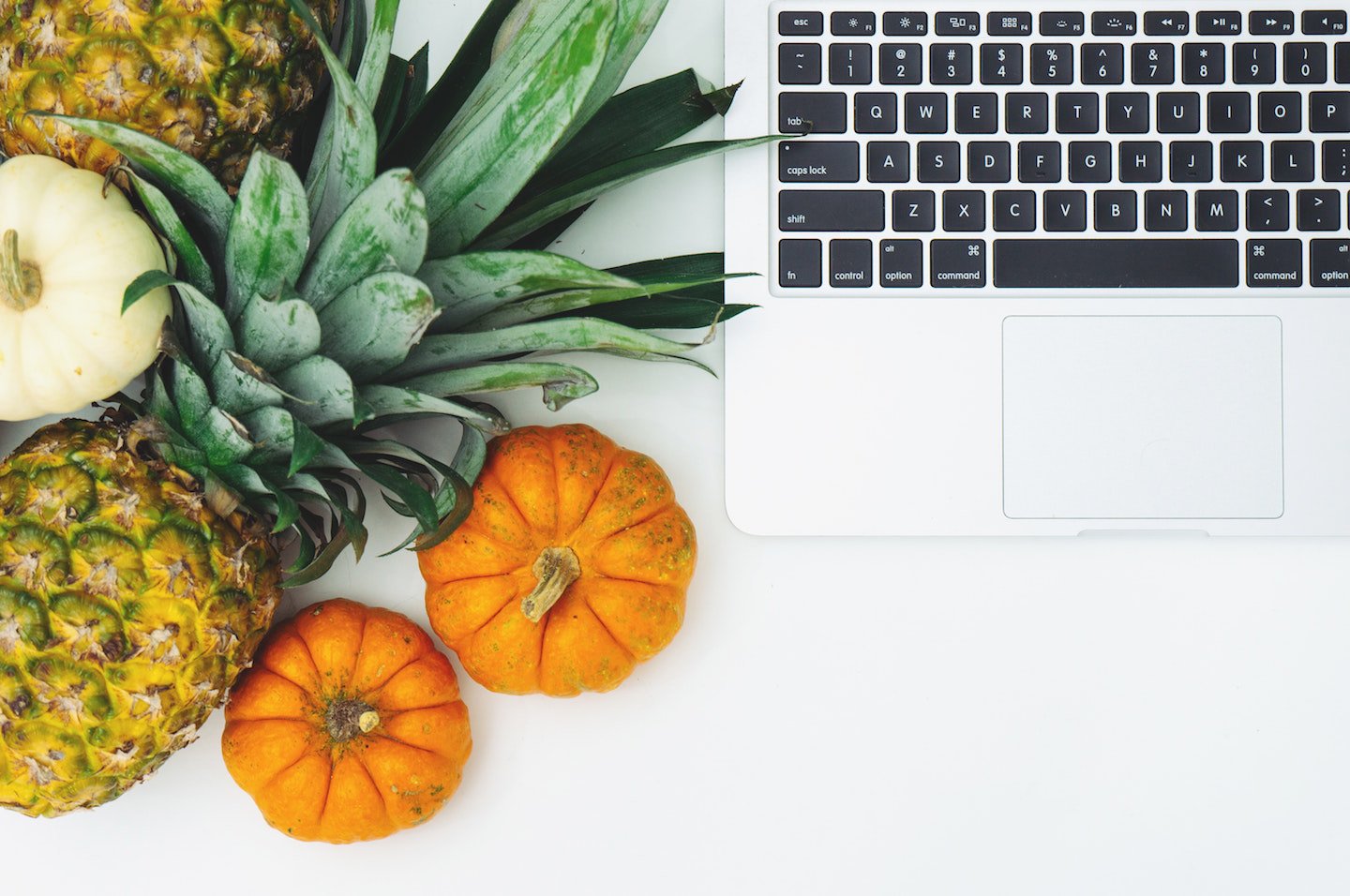 When we think about food, few of us tend to think about complex technologies. But the truth is, a lot of the systems and apparatuses required to move food products from farms and manufacturing plants to our tables are getting more impressively technological all the time.
One by one, let's take a look at some of the major tech-based disruptions going on in the food supply chain right now. After some examples of how these solutions work in the real world to deliver results, you should feel a little more prepared to meet the future head-on.
Analytics
It's becoming increasingly difficult to imagine where modern industry, manufacturing and supply chain management would be without analytics on our side. In part, it's because a lot of the other innovations on this list wouldn't be possible — or would at least feel woefully incomplete — without a steady stream of data to power them.
The most immediate benefit of analytics in the food supply chain is real-time information. Food and beverages — as well as the neighboring refrigerated industries, such as transporting vaccines and medicines — regularly depend on time-sensitive operations. Analytics provides up-to-the-moment information on things like sell-by and expiration dates, points of origin, manufacturer details and each physical stop a product makes on its way to its end user.
You can get a feel for what's possible by looking at any number of recent case studies. According to a 2013 study, Using values-based food supply chain case studies in university classes, in beef and dairy operations, analytics facilitates the sharing of data and decentralizes some of the decision-making that goes into production, delivery and processing of orders. The result is far greater efficiency and more granular and geography-specific decisions, plus far fewer "cooks" in the "kitchen."
Selective automation of repetitive tasks
Machines are removing human workers from the labor pool at an impressive rate — including in the food and beverage supply chain. Order picking isn't an especially dangerous task most of the time, but it is time-sensitive and easily sidetracked by errors.
One application where automation already shines is the process of tracking shipments of materials and finished goods between facilities. Whereas each piece had to be individually handled and scanned by an employee or team, the simple addition of RFID tags and other devices can allow flawless batch processing without any hand-scanning required.
The cloud, applications and third-party SaaS platforms
We're all familiar with the cloud by now, because we all rely on omnipresent computing at least some of the time. So let's dive right in with a case study for foods and beverages specifically. Remaining compliant with regulations and industry oversight bodies is of paramount importance anywhere, but maybe doubly so in the food chain. This is a key area where cloud technologies can really come in handy.
Compliance can feel like a full-time job, in part because of the oversight required for selecting and approving vendors, even while you're out in the field. According to Food Logistics, this is why many businesses are becoming more agile by "mapping" their supply chains with centralized and cross-referenced data and documentation, made available for instant retrieval, for each of their partners and every step of the supply chain.
In one case, having access to real-time data about suppliers and business partners helped a biomedical sciences company maintain the oversight, transparency and accountability required by the California Supply Chain act. It allows a "trust-but-verify" mentality among business partners operating in a tightly regulated environment, and therefore peace of mind.
Augmented reality
This last entry is maybe the most futuristic one here, but it too is making headway in the food supply chain. In the food industry and just about everywhere else, the timely and accurate picking of orders is hugely important. Augmented reality turns what used to be an ungainly and often inaccurate task — consisting of guesswork and hand-scans with barcodes — into a smooth, repeatable process.
Augmented reality in the consumer market is all about superimposing graphics upon the real world using cameras and motion-capture technology, then projecting the resulting image onto a screen or into a headset. In the food supply chain, AR basically works in reverse by using that same technology to effectively "scan" all the products in a warehouse for the inclusion of a fully detailed, instantly accessible database.
Order pickers wearing AR equipment could essentially just look at a product on the shelf and have the software instantly check it against its database, ensuring accuracy each time. And there's no scanning involved. That same AR-powered database, since it knows the weight, dimensions and packaging needs of each item, helps speed along not just the order pickers, but also the packers and shippers, and helps reduce product damage.
Many other examples, tons of potential
All the examples above barely scratch the surface of the way technology is changing how we produce and distribute food. Another example sees geospatial mapping technology applied to the problem of distributing chemicals across different tracts of farmland and more effectively engaging in crop rotation. According to Food Logistics, future breakthroughs could even make it possible to grow some food types in unlikely parts of the country, just by using technology to get in better "tune" with the environment and its growing cycles.
The point is, whatever you do, technology will continue to evolve to offer you a better, more accurate and likely more cost-effective way to do it. Will you be ready when it does?
—
DISCLAIMER: This article expresses my own ideas and opinions. Any information I have shared are from sources that I believe to be reliable and accurate. I did not receive any financial compensation in writing this post, nor do I own any shares in any company I've mentioned. I encourage any reader to do their own diligent research first before making any investment decisions.