4 must-have car gadgets for a delightful road trip
Road trips can be fun, and since it's the season of giving, consider gifting a few of these car gadgets that could be lifesavers.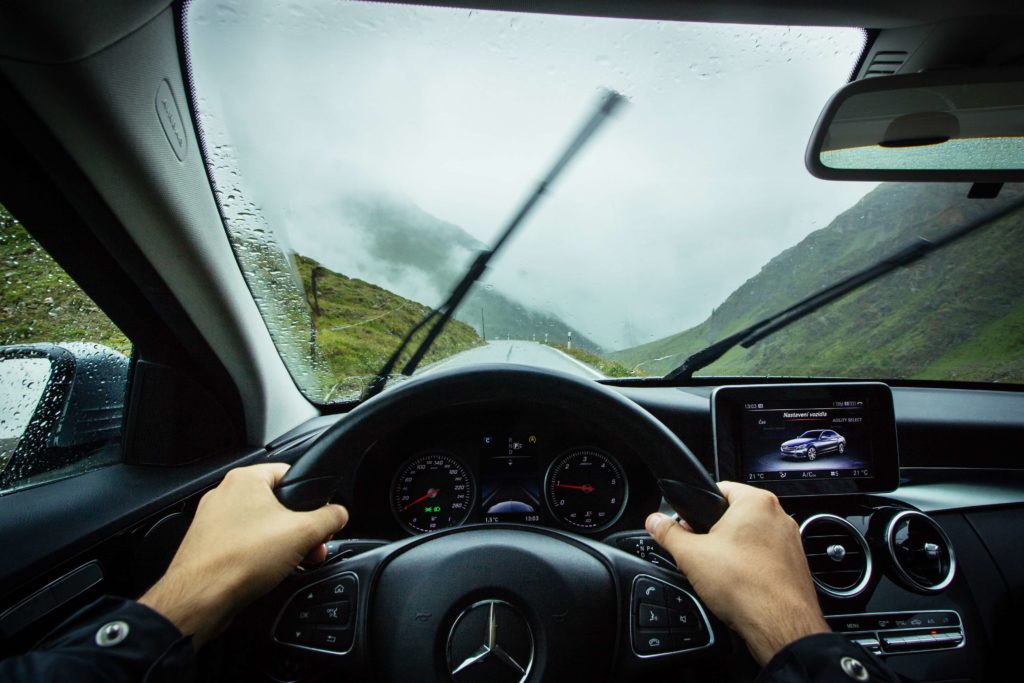 Barry McGee found the perfect car gadget for his next road trip—and just in time.
The device, called FIXD ($59), is a diagnostic tool that plugs into your car. It communicates with an app on your smartphone and translates your car's error code, making it easier to render a diagnosis when the "check engine" light flickers on.
When his neighbor's car went on the blink, he plugged in FIXD for a diagnosis. It showed a P0301 error code—a problem with one of her cylinders.
As you look for a holiday gift this season, don't forget your car. The latest gadgets and accessories help you find your car when it's stolen, let you drive it better, and even fix it when it's broken.
McGee, a retired railroad worker from Richmond, Va., installed Fixd in his Ford Expedition, where it translates his vehicle's coded diagnostic messages into English. Fixd also has a mechanic referral service, ensuring that whatever problem the app finds, he won't get overcharged for a repair. He's used it to interpret the error codes on his travels, too.
"I'm thoroughly impressed by it," he says.
That's not the only thing that'll impress you or your car. Here are a few car gifts worth considering during the holidays:
Charger
For some odd reason, cars still don't have enough power outlets. But that's easily remedied with a charger. The most efficient ones are the tiny USB chargers that use the cigarette lighter. For some equally odd reason, cars still have cigarette lighters. Go figure. The top-rated charger is the Scosche ReVolt dual ($24.99), billed as the world's smallest USB car charger for mobile devices. The ReVolt's USB ports pack 12 watts of power, which allows you to charge two iPads or smartphones at the same time.
Another great charger option is the X5 by RapidX ($24.99), which features five intelligent USB ports that detects your device and deliver a quick charge. "Everyone can charge in the car without sharing outlets," says Kerri Hatter, a substitute teacher from Ladera Ranch, Calif., who discovered the X5 online.
Dash cam
A dash cam—a camera on your dashboard—records your entire trip. It's a safety feature, offering video evidence if you're in an accident. But you never know what else you might capture on the cam. (Check out the dash cam accident videos on YouTube if you don't believe me.) One of the latest entries into the dash cam market is Nextbase, which offers five models in the American market. The high-end Nextbase 612GW 4K Dash Cam ($249), records in 30 frames per second video, which is considered Ultra HD. It also features a 150-degree ultra-wide-angle view, innovative polarizing filter, GPS logging, and a smartphone app for WiFi connectivity.
Mount
You have devices, but where do you put them? If you're driving my Honda CR-V, the answer is "nowhere." By that, I mean there's nowhere you can drop a Google Pixel 2 phone inside an Otterbox case. Many travelers have the same problem. They place their smartphone on an armrest, where it waits to slide between the seat when you make a sharp right. However, some of my conspiracy-minded readers believe the devices wait until you need them before disappearing into the cracks. The truth is out there.
Most dashboard mounts are clunky, flimsy, or both. But not all of them. One of the most solid mounts available is manufactured by RAM ($56.99). Its mount uses a 3.3-diameter suction cup twist-lock base and a spring-loaded cradle to hold your phone in place. Once it's there, it won't move, which is something you can't say for many of the other slippy-slidey mounts on the market.
An OBD II port accessory
Almost every car made since 1996 has an onboard diagnostic port, which the FIXD connects to. Look below your steering wheel for yours. The Automatic Pro ($129) is widely considered the latest and greatest in OBD accessories. It connects to your smartphone, logging your trips and fill-ups, diagnosing any engine problems, and sending you crash alerts. I've also tested Hum by Verizon (equipment starts at $29.99; monthly subscription starts at $10) which has many of the same features but also has roadside assistance and a mechanics hotline, among other extras. Bottom line: That OBD II port should not go empty during the holidays. You can put it to good use.
But along with these recommendations, here's a warning: Too many gadgets can take away from the driving experience (see sidebar). Consider my old Escort radar detector, which makes every trip with us, although you have to remember to unplug it where it's not legal. With all my family's devices plugged in when we're on the road, and the Escort resting precariously in the middle, the space between the driver's seat and the passenger's seat looks like a spaghetti dinner gone very wrong.
In other words, buy something nice for your car—but don't overdo it.
How to fight gadget clutter in your car
Downsize. Take a quick inventory of your auto gadgets. Are they all necessary for your next road trip? Odds are, you won't need much more than what's on this list, and maybe less.
Think small. The ReVolt charger is tiny, eliminating the need for a large and noisy power strip. Use a phone instead of a tablet for navigation. In most cars, space is at a premium, particularly for the driver.
Clip your wires. If you have the same spaghetti cable problem I do, consider buying a cord clip organizer for the trip. That will reduce some, but probably not all, of the clutter.
—
DISCLAIMER: This article expresses my own ideas and opinions. Any information I have shared are from sources that I believe to be reliable and accurate. I did not receive any financial compensation for writing this post, nor do I own any shares in any company I've mentioned. I encourage any reader to do their own diligent research first before making any investment decisions.