Save your next trip with expert travel advice from OtterBox CEO Curt Richardson
OtterBox founder Curt Richardson knows very well a thing or two about travel. He says careful planning is needed to avoid any mishaps.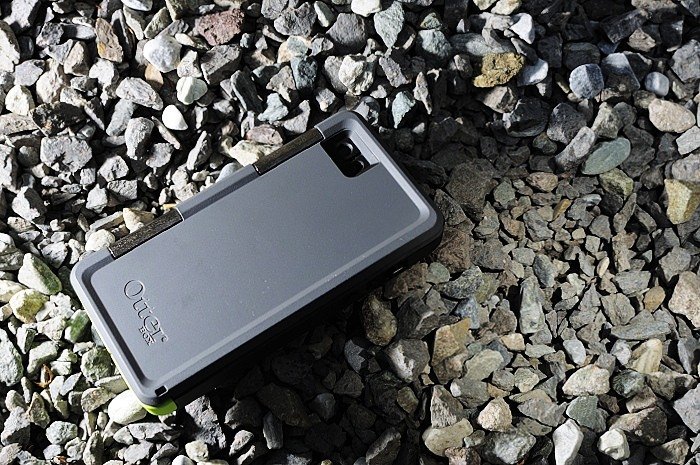 Before something goes wrong on your next trip, consider taking a little advice from a guy who specializes in something-goes-wrong scenarios. That guy is Curt Richardson, who founded OtterBox, a manufacturer of protective cases for phones and tablet computers.
Once, while he was fishing for marlin on the North Drop near the British Virgin Islands (BVI), a rogue wave engulfed his boat. "My phone survived the wave, but I'd left it in the cup holder, which filled with water," he recalls. His device was DOA.
His worst travel mistake of all time also happened at sea, when he boarded the wrong ship. Richardson thought he'd found an inexpensive family cruise to the Eastern Caribbean. Instead, he and his kids were stuck with partying college kids for six seemingly endless days.
"Never again," he says.
Millions of travelers entrust their electronics to Richardson's shock-absorbent cases, which kind of makes Richardson a master of disaster in his own right. Sure, the OtterBox labs test their products for durability, subjecting them to extensive tests before releasing them. But there's no substitute for real-world experience like his, which could keep you safe, sane and on time.
Laugh in the face of disaster
Richardson has a dry sense of humor about travel disasters. There's an enormous model of the Titanic over the desk in his office in Fort Collins, Colorado. It's a reminder that travel, like a business, is inherently risky. There's also a DaVinci flying machine suspended from the ceiling, perhaps a dig at the frustration of modern-day commercial flying. And there's a World War II-era Howitzer. Richardson says he'd like to fire the 135-mm cannon into the side of a mountain on his Wyoming ranch someday. That's one way to blow off a little steam after a trip.
As a frequent flier, Richardson also finds much about travel laughable. Take air travel, which has become slower and more frustrating in recent years, thanks to mergers and the TSA. "Getting to the gate is half the battle," he smiles. His company loses millions of dollars a year when employees miss their flight connections because of weather, mechanical problems or operational delays.
And that brings us to his first piece of travel advice: When you're on the road, you can't control every aspect of your trip. Delays are inevitable. But you can protect your sanity. A positive attitude, and an understanding that no matter how irritated you are, you won't be able to change certain things, can take you all the way to your destination without losing your mind.
If you're lucky enough to start a successful phone accessory company, you can also buy your way out of the problem. Richardson solved his flying frustrations by purchasing a Bombardier Challenger 350, a private jet with a range of 3,200 nautical miles. That's enough to make it to the BVI without a stop.
Get a plan and stick to it
Careful planning can also help you avoid a travel snafu, Richardson says.
"It's not planning for the stuff that does happen," he says. "It's planning for the stuff that doesn't happen."
For example, he recalls visiting Italy several years ago and being stumped by road signs. Learning a few key phrases in Italian or downloading an app that can translate Italian into English would have made that trip less confusing.
Richardson says spending a little time on research before departure can pay off. That's true even if you're using a travel agent or if your assistant is handling the details. Take a moment to ensure you understand local customs and currency – and, of course, that you know how to read the signs.
"There's no substitute for a well-executed plan," he says.
Protect your trip
There are so many ways to protect the integrity of your trip, in addition to buying a shockproof case (although, as he's quick to point out, that helps). Richardson has a long list that includes travel insurance, and always keeping his valuables in a safe place on the road.
"The last thing you want is to lose your passport, credit cards and cash," he says.
Another way to keep your trip from falling apart, figuratively, is to have access to power. Too often, that's an afterthought for travelers.
"If you're on the road for a day, your phone's battery is probably empty," he says. Carrying an extra power supply or finding a place to recharge your device on the road is critical to protecting the integrity of your trip. After all, everything is probably on that device: your itinerary, your contacts, and even your ability to conduct a financial transaction.
"But also," he adds, "know when to put your phone away."
Three technology tricks that could save your next trip
Here are Richardson's tips to help your technology survive the journey:
Download and update apps before setting out. You don't want to get stuck trying to update your currency converter on shoddy hotel Wi-Fi. "Prepare your phone with all of the travel apps you'll need before leaving the comfort of your high-speed home connection," says Richardson.

Back it up. Safeguard your data from accidental loss and free up room on your device by backing it up before you go. "Then you can clear out your stored photos so you'll have plenty of space for photos, videos and Boomerangs," he says.

Call your carrier. "Find out how your carrier handles connectivity while you're traveling internationally," he warns. Some plans are seamless, but others require advance planning. All of them are going to cost you extra, so figure out what you need before you actually need it. And if you don't, use airplane mode and stick with the hotel's shoddy Wi-Fi.
(Featured photo by Sinchen Lee via Flickr. CC BY 2.0.)
—
DISCLAIMER: This article expresses my own ideas and opinions. Any information I have shared are from sources that I believe to be reliable and accurate. I did not receive any financial compensation for writing this post, nor do I own any shares in any company I've mentioned. I encourage any reader to do their own diligent research first before making any investment decisions.