NASA 2017: From recent partnerships to manned mission
NASA's year included an asteroid study, a new manned mission to the moon in the offing and collaborations with SpaceX and Google.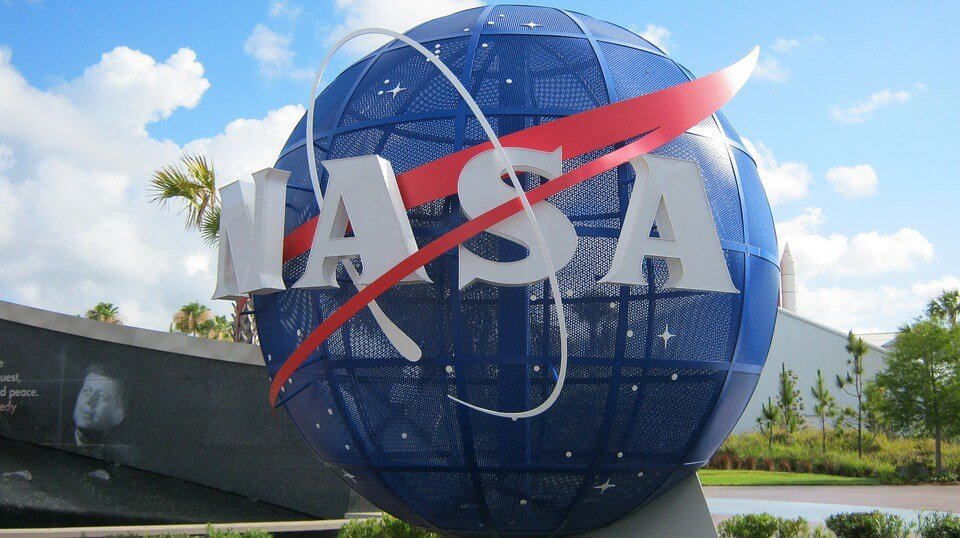 Since its inception in 1965, The National Aeronautics and Space Administration (NASA) has been at the forefront of space exploration. What pushed the creation of NASA was the so-called "space race" with the Soviet Union, who at the time, were experiencing tensions due to the Cold War. NASA has had several achievements in human spaceflights, such as the Gemini Project which ran from 1965 to 1966, the Apollo Missions between 1968 to 1972, robotic missions such as the Voyager 1 and 2, Skylab, and more recently, the Space Shuttle missions.
With just a few weeks left before 2017 comes to a close, we take a look at some of the most significant contributions NASA has made that would benefit mankind.
1. Cassini takes a dive towards Saturn
In September, Cassini made its swansong in Saturn after spending two decades in space. It was launched on Oct. 15, 1997. It took photos of Earth and space, and in 2000, it reached Jupiter to take up-close photos of the planet. Cassini observed two storms there. In July 2004, Cassini arrived in Saturn and entered the planet's orbit. Cassini also carried important cargo: the Huygens probe. The probe dropped on the moon Titan in January 2005. It was armed with six different instruments and collected data on the moon. In 2011, Cassini took photos of the icy surface of the moon Enceladus.
2. NASA studies an eclipse
A spectacular solar eclipse stretched across North America on Aug. 21, 2017. Solar eclipses occur once every 18 months in a section of Earth, but the August eclipse is noteworthy due to its long path over land. It lasted 90 minutes in total and traversed the Oregon coast until South Carolina. The eclipse gave scientists the rare opportunity to study the sun and its influence on Earth. Scientists studied how the Sun's atmosphere generates heat, and how solar energy affect Earth's atmosphere. They also studied how to protect against contaminating other planets with bacteria. Lika Guhathakurta, who headed NASA's efforts for the eclipse said that it "gave us an opportunity to cement the idea of the Sun-Earth connection."
3. NASA uses Google's machine learning AI on Kepler telescope
In 2009, NASA launched the Kepler telescope and it has discovered thousands of planets outside our solar system. It confirmed the existence of 2,337 exoplanets and 4,496 possible candidates. It completed that original mission in 2012. In 2014, Kepler was assigned a new exoplanet-hunting mission dubbed as K2. It confirmed 178 exoplanets, together with 515 potential planets. As 2017 approaches its end, NASA has teamed up with Google to use the tech behemoth's machine learning artificial intelligence.
4. Asteroid found to host sought-after minerals
Last June, the asteroid named Psyche flew between Mars and Jupiter. The 28-kilometer asteroid contains sought-after minerals such as iron, nickel, and other precious and base minerals. If NASA had the right means to mine all those minerals, it would yield a whopping $10,000 quadrillion. While NASA is figuring out how to (or not to)  bring Psyche within reach of Earth, not every single person on Earth can actually afford all that metal.
5. NASA and SpaceX join forces
NASA has been working with Elon Musk's SpaceX to deliver goods and supplies to the International Space Station (ISS.) One of its resupply missions, carried out last February, carried almost 5,500 pounds of crew supplies, computer resources, vehicle hardware, and other important equipment to be used in the ISS. Another move that SpaceX has been trying to achieve is to send a planned robotic mission to Mars. It was originally set to launch in  2018 but was pushed further to 2020. SpaceX president Gwynne Shotwell said that the date was pushed so that they could focus more on their crew and Falcon programs.
6. President Trump gives blessing for NASA to send a manned mission to the moon
Acting NASA administrator Robert M. Lightfoot Jr. received authority from President Donald Trump to help lead a space exploration program that would send American astronauts back to the moon, "and eventually Mars." President Trump signed the directive for a manned mission and he hopes it would help to "refocus America's space program on human exploration and discovery." Deputy White House Secretary Hogan Gidley said that Trump will change the United States' human spaceflight policy to make America "become the driving force for the space industry, gain new knowledge from the cosmos, and spur incredible technology." The last time the United States sent a manned mission to the moon was in 1972.