SpaceX news: Dragon arrives at the ISS; Mars mission delayed 2 years
Space X's spacecraft arrives at home base while the launch of its robotic mission has been postponed for another three years.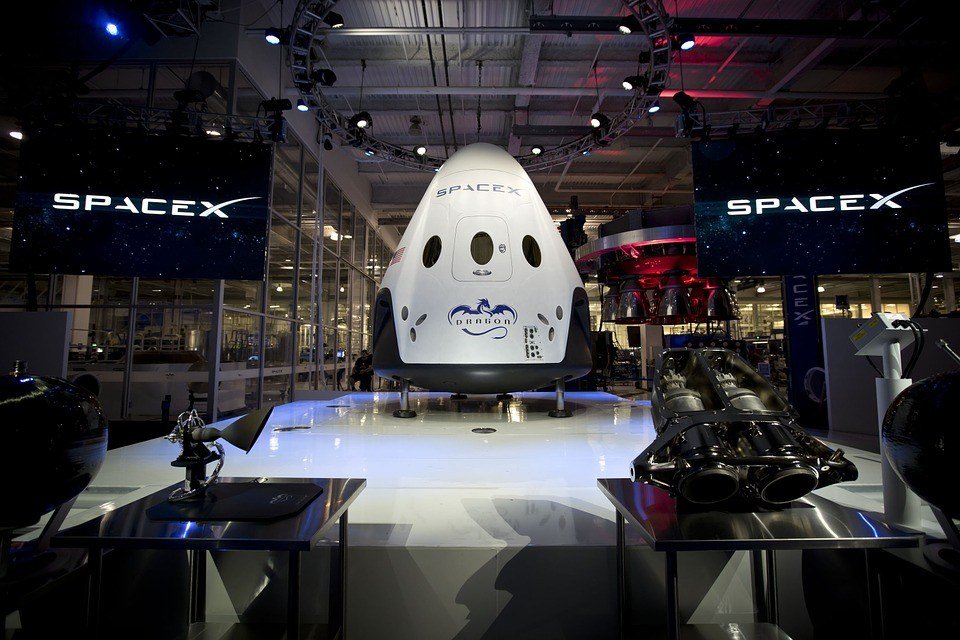 SpaceX's Dragon spacecraft has officially arrived at the International Space Station (ISS) early morning of February 24. Thursday, following its launch last February 19 via the Falcon 9 rocket. Meanwhile, the Red Dragon, the company's planned robotic mission to Mars scheduled for 2018 has been deferred. Elon Musk and his team have set the new departure date for 2020.

The Dragon cargo ship was due to rendezvous with the ISS on February 22 but the team halted the schedule to address a GPS flaw. Within 24 hours, the issue was fixed by changing the thrust vector control actuator. This was Dragon's 10th commercial resupply mission.
It carried about with it close to 5,500 pounds of crew supplies, computer resources, vehicle hardware and various other equipment for the ISS. Part of the payload also hosts scientific experiments. This list includes NASA's Stratospheric Aerosol and Gas Experiment, the US Air Force's Spacecraft Structural Health Monitoring investigation and NASA's SpaceCube-Mini miniaturized computer processor.
On the other hand, during the company's latest press conference, SpaceX president Gwynne Shotwell announced they were pushing their deadline two more years, a departure from their optimism back when they initially shared the news in 2016.
"We were focused on 2018, but we felt like we needed to put more resources and focus more heavily on our crew program and our Falcon Heavy program, so we're looking more in the 2020 time frame for that," Shotwell shared.
Shotwell was referring to SpaceX's heaviest rocket yet. The team intends to use Falcon Heavy to deliver the Dragon spacecraft to Mars and see if it "can successfully lower itself" on the planet's surface.
Testing has yet to commence for the Falcon Heavy but serious preparations are in the offing. These include plans to pitch a rocket on a 26-month interval to Mars, to match the timing when the Earth is aligned to the red planet. If things go well as planned, all these will lay the ground for an eventual manned trip to Mars, which they have pegged for 2024 or 2026.
The NASA is reportedly set to pour a whopping $30 million to bring Red Dragon mission to fruition.
Falcon 9's successful return
The Falcon 9 rocket, which brought the Dragon spacecraft to orbit, departed from the historic Kennedy Space Center in Florida. For the first time, Falcon 9 set off from Launchpad 39A, which is where Apollo and Space Shuttle missions took off. The rocket also successfully landed upright on SpaceX's Landing Zone 1 pad at Cape Canaveral Air Force Station, a few kilometers away from where it was launched.
Falcon 9 was originally set to launch last February 18. However, they had to stop 13 seconds before liftoff to remedy an engine problem. A day before this, a helium leak was also reported. All these were precluded by the 1 September 2016 controversy when a Falcon 9 rocket blew up at a pre-launch test pad. Project operations for that year were halted as they rolled out a thorough investigation of the incident.
Central to what makes SpaceX's supply missions valuable to NASA is the fact that the rocket is designed to be reusable. Put simply, the vessel is able to land upright, and thus, need not be junked. In contrast, typical rockets are a single-use deal where parts fly off to the sea after one use. With SpaceX, return trips to space cost a lot less for NASA.
This type of reusability can bring unprecedented savings to an operation that's predictably cash-heavy like the kind spent for space research and travel.
There were a lot of early SpaceX skeptics who, in the past, scoffed at the concepts Elon Musk enthusiastically pitched. Still, SpaceX, with its progressive corporate attitude and nimble leadership has delivered on many important milestones. It has done all these within a highly unpredictable segment, spacecraft manufacturing. This only furthers confidence on the company and lays the groundwork for its financial stability for years to come.