How NaturalShrimp is revolutionizing the shrimp aquaculture industry
NaturalShrimp, Inc. (OTCMKTS:SHMP) and its patent-pending Vibrio Suppression Technology is at the forefront of solving a major problem in the global and domestic supply of fresh shrimp.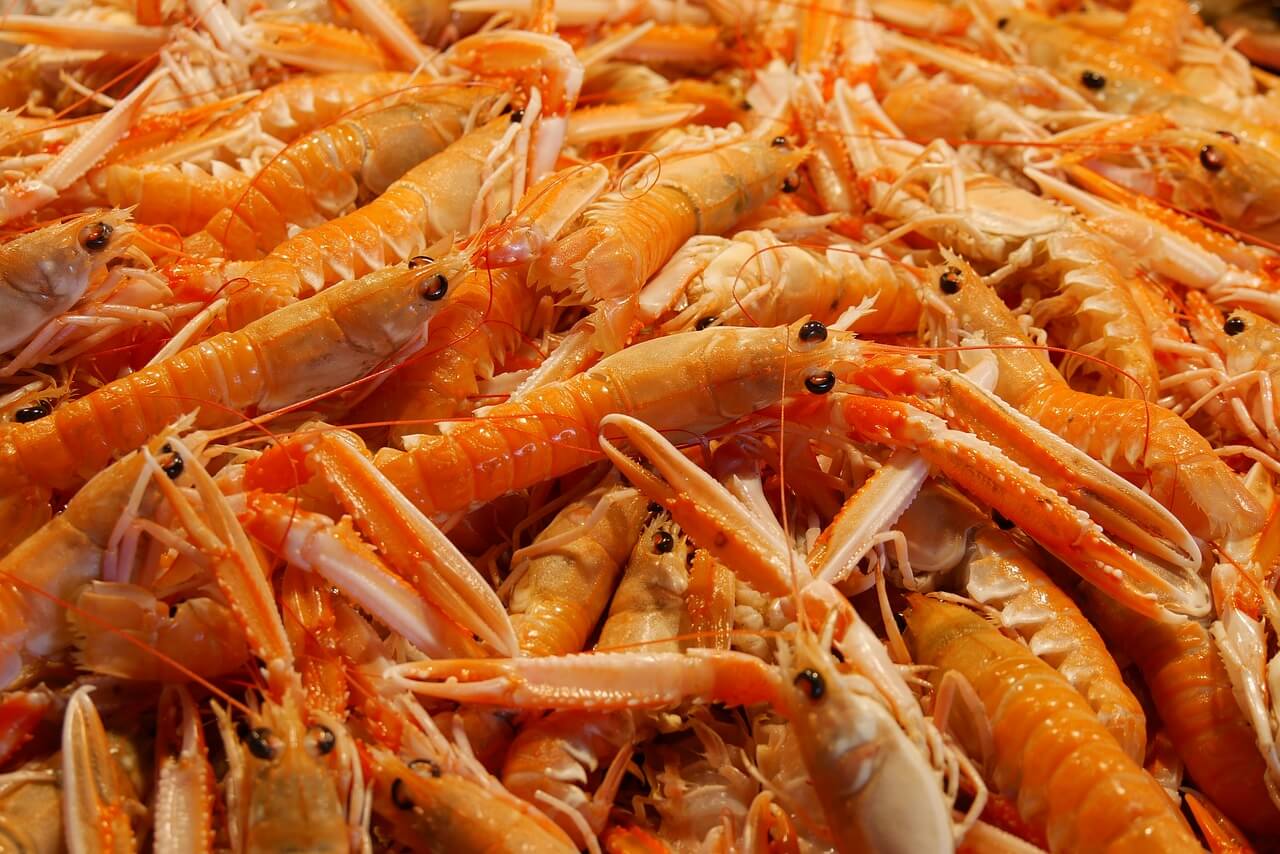 Executive Chef Michael Scott was uncompromising when it came to the standards of the food being served to the elite members of Dallas' prestigious Northwood Club. After all, excellence had been the brand and driving force of this premier country club since it was established in 1946.
Scott serves as the Corporate Executive Chef for Rosewood Ranches Texas Wagyu Beef in Dallas and has internationally competed all over the world. He was named Chef of the Year by the Dallas Chapter of Texas Chefs Association five times, is a culinary artist with unparalleled knife skills, and displays a serious approach to food preparation. Commitment to consummate professionalism is expected from all vendors and suppliers that he allows into his kitchen.
When NaturalShrimp came knocking at his door, offering fresh harvest—it was the beginning of a partnership, which saw one of Dallas's best chefs elevate this discovery into some of his finest dishes,and which brought the agro-tech company much-deserved attention in the shrimp aquaculture industry.
Gourmet-grade shrimp
While shrimp is one of the most sought-after products in almost all gourmet restaurants, available quality often falls below the mark. It is an ongoing concern, especially from overseas producers whose farming methods are now slowly being industrialized, though at a significant cost to the environment per a study from World Wildlife Fund.
Yet NaturalShrimp, Inc. (OTCMKTS:SHMP) is homegrown—a bonafide American brand with production and research facilities located outside of San Antonio, Texas.
When Chef Scott tried the Company's product for the first time, to his surprise and delight, what he tasted was rare Pacific White Shrimp that invited second servings.
As Scott recollects, "I rank this shrimp up there with sushi-grade Japanese sweet shrimp; it's that pure! It's the best domestic, all-natural shrimp I have ever tasted. The first time I tried it, I popped the head off and ate it raw. There was nothing impeding its delicate, buttery, distinctive flavor."
The challenge of outsourcing
What makes the feedback of these two masters of the culinary arts even more impressive is that genuinely fresh and natural shrimp—without preservatives or antibiotic treatments—is hard to come by these days. Restaurants, hotels, groceries, and markets throughout the country source fresh shrimp from wherever they can find them because the product is very much in demand.
As Bloomberg reports, the U.S. imported about 286,090 metric tons of shrimp in the first half of 2017 alone—a number which the National Oceanic and Atmospheric Administration says is the largest in 45 years.
And while the U.S. gets its fair share of the product from Indonesia, India and Latin America, other emerging countries such as Thailand and Vietnam also culture, raise, harvest, package and ship shrimp worldwide.
Most of these overseas producers still use traditional shrimp farming methods. The aquatic farms are located, if not based, near the ocean or large bodies of water, where shrimp crops are exposed to hostile climates, land pollutants and a variety of diseases.
As a result, this harvested shrimp most often lack the high quality and freshness that has captured the taste buds of gourmet chefs. Worse, some of them can be affected by pathogens, which might lead to an outbreak of disease.
Setting itself apart
NaturalShrimp stands out among competitors because it has invested heavily in its proprietary, fully contained, ecologically controlled production systems. Product quality is not vulnerable to the elements of nature or human-made environmental disruptions.
Some might say that this process is nothing new—companies have been raising shrimp at the commercial level using closed systems for years. However, it is NaturalShrimp's patent-pending Vibrio Suppression Technology (VST) that puts the Company leagues ahead. Its innovative system allows not only for a more sustainable density that improves shrimp growth and survival rate, but also a consistent production that far surpasses traditional annual or semi-annual harvests.
VST also excludes and suppresses harmful organisms like bacteria that can completely destroy shrimp crops. No toxic elements or antibiotics are fed to the shrimp. What they do consume is a specially formulated premium feed that enhances quality and taste.
These shrimp are a product of highly developed land-based aquaculture. The conditions mirror ideal birthing places before our oceans were contaminated by oil spills, fertilizer run-off and plastic garbage; the NaturalShrimp environment is a combination of pure, uncontaminated water and natural sea salt.
Every aspect of the production process in its entire journey, from the hatchery to the grow-out tanks and eventually to market is environmentally friendly. The growth cycle or timeline takes about 24 weeks after the eyelash-sized shrimp are hatched until they are fully grown and shipped to eager consumers.
The end product is pure, all-natural, fresh shrimp that solves the quality concerns of discerning chefs like Scott while leading thousands of seafood-loving connoisseurs into a delightful gastronomic journey.
Investor-ready
As demand for shrimp continues to increase globally and domestically, supply simply cannot keep up.
NaturalShrimp's VST solves a major problem. It is impervious to weather fluctuations, outside pathogens and other environmental elements, making the Company a reliable partner that can guarantee a year-round supply to customers. It's not going to be affected by an outbreak of disease like that which plagued Asian farms in the early part of the year, which, as the Fish Site reports, considerably slowed down production.
Individual and institutional investors looking for exposure in agricultural or agro-tech stocks must look at companies that are solid-looking performers with very attractive entry prices at current market, especially in this promising sector of the seafood product industry.
—
This article may include forward-looking statements. These forward-looking statements generally are identified by the words "believe," "project," "estimate," "become," "plan," "will," and similar expressions. These forward-looking statements involve known and unknown risks as well as uncertainties, including those discussed in the following cautionary statements and elsewhere in this article and on this site. Although the Company may believe that its expectations are based on reasonable assumptions, the actual results that the Company may achieve may differ materially from any forward-looking statements, which reflect the opinions of the management of the Company only as of the date hereof. Additionally, please make sure to read these important disclosures.