New Lamborghini SC18 is one of a kind
Lamborghini's Squadra Corse skunkworks released a one-off SC18 based on the combined concepts of an undoubtedly wealthy client and Lamborghini designers.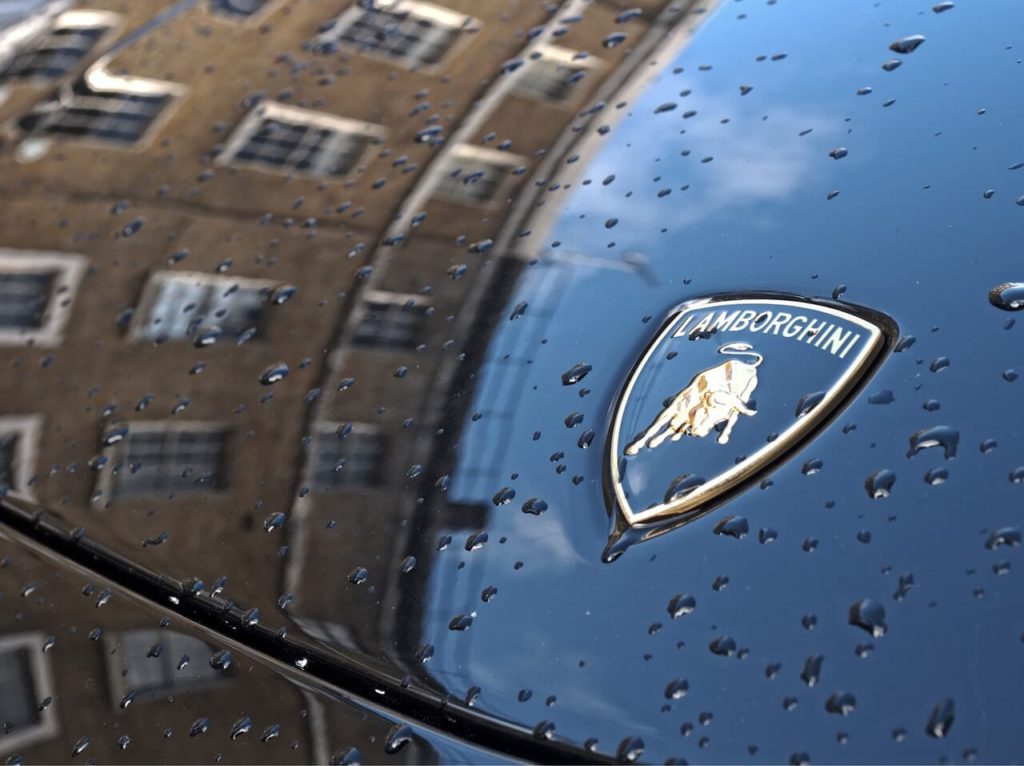 There are one of a kind cars and then there are one-off Lamborghinis that take unique to a whole new level. The Lamborghini SC18 is a one-off from the Squadra Corse skunkworks built for a special client who is yet to be identified. If this vehicle is ever seen on city streets, it is likely to attract an incredible amount of attention.
A first from Squadra Corse
The new and one of a kind Lamborghini SC18 was built by Lamborghini's legendary Squadra Corse skunkworks. The recently revealed auto was designed by Centro Stile Lamborghini "in synergy with the customer." It is street legal but designed for use on racetracks. The Lamborghini SC18, though incredibly unique, is likely only the first custom-designed vehicle from Squadra Corse for competition owners.
Despite its uniqueness, this "first-ever complete vehicle" from Squadra Corse is influenced by the history of Lamborghini design. In some ways reminiscent of certain roadworthy Lamborghinis, the SC18 features racing elements throughout beginning, with front hood air intakes styled much like the Huracán GT3 EVO.
The homage continues with the inspiration of the Huracán Super Trofeo EVO which led to the design of the side and rear feature fenders as well as the fins and air scoops. A carbon fiber wing provides optimal downforce and the option of multiple mechanical adjustments. Drawing on lessons from endurance races, the rear hood features 12 air intakes for increased heat exchange and improved cooling.
Under the hood
The engine is an aspirated 6498 cm3 V12, described as being "as signature Lamborghini as it gets," that provides 770 horsepower at 8,500 rpm with a 720 Nm torque at 6,750 rpm. The gearbox is an optimized seven-speed with Independent Shifting Rods. Powerful and lightweight, due to special materials and a carbon fiber body, the Lamborghini SC18 clears the ground at a minimal 109 mm.
Riding on single nut wheels that are 20 inches in front and 21 inches in the rear, the tires themselves are specially developed by Pirelli P Zero Corsa. The rear exhausts and terminals produce what Lamborghini claims is a unique sound. As a racing vehicle, performance will be measured by a built-in telemetry system.
Further marking its exclusivity, the carbon fiber body is colored Grigio Daytona grey with highlights in red. The interior continues to outperform, featuring carbon fiber bucket seats with Nero Ade black Alcantara sporting Rosso Alala red cross-stitching.
A history of special editions
Though this one-off is a first from Squadra Corse, other Lamborghini divisions have created both limited editions and one of a kind vehicles in the past. Such special autos include the Veneno, in an edition of 20 and earlier one-offs, the Aventador J and the Egoista. In fact, the SC18 takes much inspiration from previous Aventadors, and its power unit is virtually that of the Aventador SVJ.
Nevertheless, as the first race-ready one-off from Squadra Corse, the Lamborghini SC18 suggests a new chapter in the history of one of a kind Lamborghinis that is likely to affect racing history itself. Unlikely to appear on city streets, though fully capable of passing legal standards, the SC18 will remain somewhat of a mystery as long as the new owner stays unidentified or until it appears in its first racing challenge.