Niche content brings in a more devoted, loyal audience
Niche content has become the answer for magazines, newspapers, and other legacy media that are facing a decreasing audience and dwindling sponsorship.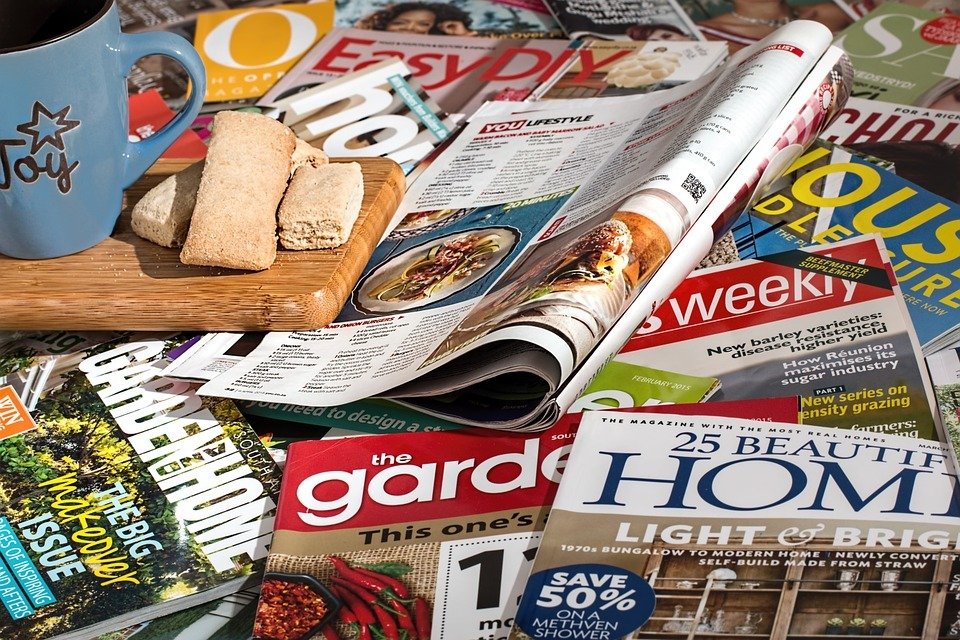 Niche content and journalism have become the go-to solutions for magazines, newspapers, and other legacy media that are fighting a tough battle against a decreasing audience and dwindling sponsorship.
Nowadays, most readers use the internet to get the latest news. In turn, they share and discuss it with their friends on social media. Browsing through printed material no longer seems attractive, despite the glossy designs and more substantial information. Niche content has provided an answer to embattled publishers. It targets a more devoted, loyal, albeit smaller, readership willing to pay for content inaccessible through usual channels.
Nieman Lab narrates the success story of one such publication. The German-language newspaper Neue Zircher Zeitung (NZZ) tapped into a bigger and paying audience through unique content. It commands a hardcore readership in the German communities in its home base Switzerland. When digital advertising threatened to siphon off the revenues that the paper needed to survive, NZZ swam with the tide and went online.
NZZ online is the main news source for only 2 percent of German-speaking Swiss news readers. Then, it used the power of the internet to cross borders. NZZ started reaching out to other German-speaking communities in other countries. The strategy worked. In just two years, the number of paying online subscribers increased by 14,000 to a total of 269,000 this year.
From mainstream to niche
Media Life Magazine names another survivor that jumped from print to online by using niche content. Investor's Business Daily (IBD) turned from its usual coverage of mainstream news. It shifted its focus on what its core readers seemed to increasingly want. That includes stock investments, business information, and how to multiply their wealth and market value. IBD president Jerry Ferrara describes the current news climate that prompted this change.
"Some of the general business news sites won't make it through the next recession. The more niche the business and financial vertical, the greater chance for longer-term success. Strictly ad-supported business ventures have a tough road ahead unless of course, the strategy is to drastically grow usership regardless of profitability and flip the company. But for every one or two companies that hit on that strategy, there are countless companies that don't."
Dom Einhorn, M6 Limited co-founder, launched one of the first content platforms that had anticipated the demand for niche content. The successful business and finance news app that he created is a good example of a thriving niche content app.
Users from all over the world access the app daily to get their daily dose of business news. The app's news is further segmented into specific categories like property, mining, stock investment, etc. While content is curated from bona fide news agencies, homegrown journalists based on the country of the origin of news add a more relevant perspective.
Einhorn says, "News will always be informative and useful, but it can no longer be regarded as 'distant.' Otherwise, it will lose its relevance. Our app users want content that they can relate to and use. This is where our own brand of niche content comes in."
Ever-growing niche content
Niche content today also pushes publishers not to rest on their laurels. They must continue to study how their niche audience can be satisfied by specifying topics that they like even further. Lena Dunham's Lenny Letters is an online newsletter, but it may very well grow into a niche magazine in the near future. According to A-Plus, it has reached a whole new group of millennials by offering a feminist perspective rooted in the 21st century. Lenny Letters has further segmented its niche market by offering content on rarely discussed topics like the role of women in science and technology.
In the same way, NZZ is not running after increasing scale. Instead, it strives to understand its market in order to give them more content that suits their very unique needs. Its product editor Anita Zielina says, "The next step in the process is to design specific, personalized products that target a certain user group where we see a likelihood to becoming a paid subscriber."
Publishers hard-pressed to find resources and who find it difficult to scale might as well gravitate towards niche publishing. It means conducting a more in-depth study of a loyal target market. It also entails providing various forms of content that will keep them reading. That is a skill that good storytellers, like journalists and publishers, have in abundance. It can also very well guarantee their survival in a time of digital shake-ups.