These are the people that made air travel safer
If you enjoy flying on the airlines that were founded after 1996, you can credit Kevin Mitchell for that experience.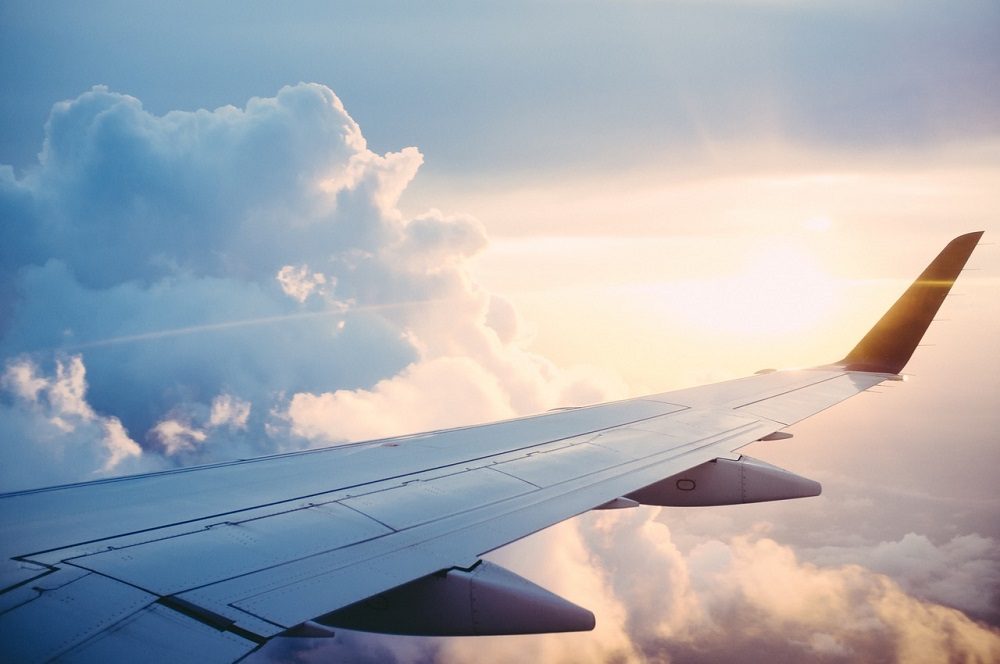 Have you ever wondered who is responsible for making air travel better and safer? 
Their advocacy results in big, embarrassing airline fines. They've helped create federal agencies that make air travel safer. And they've brought competition and transparency to the skies.
They are the unsung heroes of the airline industry, fighting to make air travel better for the average passenger. And while the names of these consumer advocates may not be familiar to the average passenger, you might want to thank them the next time your flight goes smoothly.
For example, if you've wondered who's behind all those Transportation Department airline fines, you can thank Ben Edelman, at least in part. He has filed dozens of complaints and has shown air travelers how to negotiate the federal government's often confusing complaint system.
"There was no Web page describing this process, and correspondingly little ability for any aggrieved consumer to figure out how to file such a complaint," says Edelman, an associate professor at Harvard Business School.
Complaining to the DOT can be far more effective than calling an airline or sounding off on social media. It compels a top airline lawyer to give an official, on-the-record response, followed by a considered evaluation and ruling by the agency. Edelman has papered the department with complaints including an airline failing to honor a price quote and misrepresenting a contract. His queries have resulted in fines, most notably a $100,000 consent order against Air Europa for misrepresenting carrier-imposed surcharges as "taxes" during the online booking process.
Paul Hudson may not be a household name, but you can credit him for persuading the government to federalize aviation security by replacing private security operated by airlines and airports with the Transportation Security Administration. Hudson, who was called to consumer advocacy after Ralph Nader spoke at his law school in 1973, is now the executive director of FlyersRights.org, a nonprofit organization that advocates for air travelers.
If you haven't heard of FlyersRights.org, maybe you've been the beneficiary of one of the regulations it has spearheaded, such as the Tarmac Delay Rule, which fines airlines for keeping passengers parked on the taxiway for more than three hours. The organization also has its fingerprints on nearly every piece of airline legislation that has come through Washington in the past decade.
Hudson describes his quest as a lonely battle. "Corporations have billions of dollars and hundreds of thousands of professional advocates who outnumber and outspend public-interest advocates by well over 1,000 to 1," he says. (Disclosure: I co-founded an advocacy organization called Travelers United that often works alongside Hudson on airline causes. He's right; we are vastly outnumbered.)
"It's a no man's land," agrees Kevin Mitchell, chairman of the Business Travel Coalition, which represents corporate travel managers, but often advocates for causes that benefit individual travelers as well.
If you enjoy flying on JetBlue or any of the other airlines that were founded after 1996, you can credit Mitchell for that experience, at least partially. In 1996, after the Valujet crash in the Everglades, the major airlines vowed to never again allow a low-fare carrier to gain a foothold at a major hub airport.
"They launched scorched-earth, predatory competitive strategies against low-fare carriers," recalls Mitchell. "Start-up airline applications to DOT dried up."
In 1997, his organization launched a three-year campaign that persuaded the airlines to back off. "This enabled potential airline investors to once again have some confidence that DOT was policing predatory practices and helped lead to funding for JetBlue," Mitchell says.
If you can easily find the name, number and email address of a manager of an airline — or any travel company — you can thank Jeremy Cooperstock. He's the guy behind one of the original airline gripe sites, Untied.com. Over the years, Cooperstock, an associate professor in the department of electrical and computer engineering at McGill University in Montreal, has helped tens of thousands of United Airlines passengers.
Most vexing to United is that he published the names and email addresses of some of the airline's senior management, an act that is not necessarily protected under Canadian law. United sued Cooperstock in 2012 and obtained an injunction from the Quebec Superior Court, barring him from providing passengers with the names or contact information of any United personnel other than those designated by the airline. In a parallel lawsuit brought against Cooperstock in the Federal Court of Canada, United asked the judge to order Cooperstock's domain, which predates United's own website, to be transferred to the airline.
"Untied.com continues to receive more complaints than the U.S. Department of Transportation against United Airlines and reports of outrageous mistreatment of United's passengers," Cooperstock says. Even if the airline prevails, Cooperstock has already made a significant impact. The Internet is now filled with sites that publish executive contacts, including my own.
This unlikely team of college professors, lawyers, and former executives has already helped more air travelers than can be counted.
At a time when deregulatory winds are blowing across the airline industry, their efforts are needed more than ever. They probably won't be talking heads on cable TV, but you can rest assured that they will be working quietly in the background to ensure that your passenger rights are respected.
—
DISCLAIMER: This article expresses my own ideas and opinions. Any information I have shared are from sources that I believe to be reliable and accurate. I did not receive any financial compensation in writing this post, nor do I own any shares in any company I've mentioned. I encourage any reader to do their own diligent research first before making any investment decisions.