Woman to Watch: PepsiCo CEO Indra Nooyi
Under Indra Nooyi's leadership, PepsiCo thrived and became relevant once again.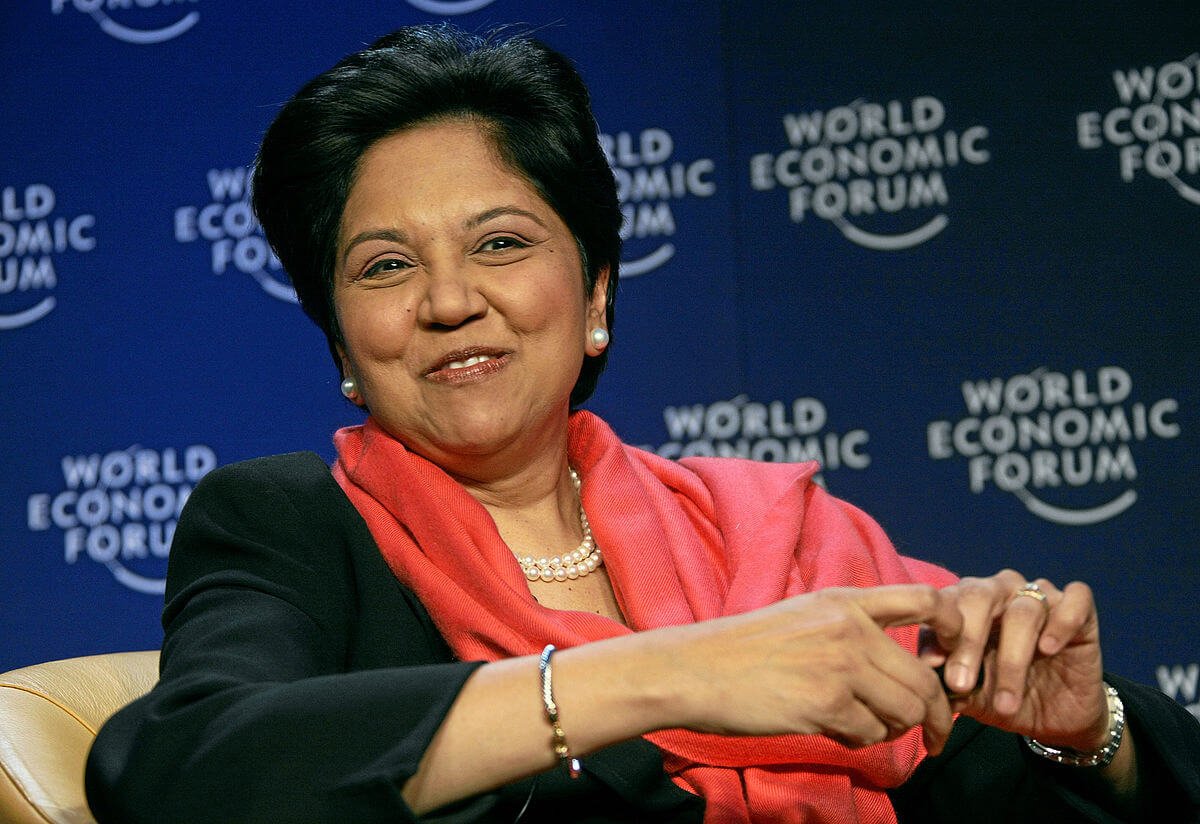 Indian-American business executive Indra Nooyi has made the headlines last September when she was selected as one of Fortune's Most Powerful Women this 2017. The current chairman and CEO of PepsiCo placed second in the list, following Mary Barra of General Motors.
She previously held the top spot for five consecutive years starting in 2006. She is joined by fellow Indian entrepreneurs such as Chanda Kochhar of ICICI Bank and Shikha Sharma of Axis Bank.
The magazine selected her for the company's achievements during her administration such as PepsiCo's profits skyrocketing 16 percent amid the industry's struggle with changes in consumer trends and the launch of a premium-priced water line called LIFEWTR.
But before digging deeper into Nooyi's achievements throughout her career, let us get to know the woman that led PepsiCo to its current glory.
Before PepsiCo
Born in Chennai, India, Nooyi grew up with the aspirations of becoming the person she wanted to be. She and her siblings used to give speeches to their mother about the things they would do if they became the president, prime minister or chief minister. Then, their mother would pick the winner.
She finished her bachelor's degrees in Chemistry, Mathematics, and Physics from Madras Christian College of the University of Madras in 1974. She then took studied and finished her Post Graduate Program from the Indian Institute of Management Calcutta two years later and became a product manager for Johnson & Johnson and Mettur Beardsell, a textile company.
After her stint as a product manager, Nooyi then became a scholar at Yale School of Management for her master's degree in Public and Private Management.
The young Nooyi began her early corporate career in Boston Consulting Group, where she stayed for six years. Her gender and race became a challenge in demonstrating her talents in the corporate world. But these factors did not stop her from reaching the peak of her career, landing her the position of vice president and director of corporate strategy in Motorola.
Transforming PepsiCo
In 1994, Nooyi entered PepsiCo and took the company to new heights. She led the company to the completion of integration deals with companies such as Tropicana and Quaker Oats. Six years later, she became the CFO of PepsiCo. Then after Steven Reinemund's resignation, she took on the role of the company's president and CEO in 2006.
At the beginning of her term, Nooyi showed her brilliance in decision making as she watched over the $4.5 billion demerger deal of KFC, Pizza Hut, and Taco Bell. PepsiCo then used the cash from the deal to trim down its $8.5 billion deal. This decision gave the company some room to speed up its share buyback strategy, leading to more investment opportunities in the progression of the company's business.
Nooyi also successfully took the company to a new direction where she put placed its products into categories such as "fun for you," which is composed of potato chips and normal soda; "better for you," which comprises healthier snacks and sodas; and "good for you" for foods like oatmeal. She developed this initiative to address the problem of obesity.
Another accomplishment of Nooyi in PepsiCo is the improvement of the company's branding. She tapped Mauro Porcini, an Italian design expert, to work on creating a new logo and product design for the company. She also worked on improving marketing strategies.
One of the efforts in this initiative includes the development of a touchscreen fountain vending machine called the Pepsi Spire. The Spire reinvigorated the company's interaction with its consumers as they used what seems like an iPad and the device monitors the customers' preferences. In the next time customers get a hold of the Spire, it knows the flavors they want and even gives suggestions of flavors that customers may like.
These fresh ideas of Nooyi led her to several recognitions and acclaims. Aside from Fortune, Forbes chose to include her in its 100 Most Powerful Women list from the years 2007 to 2014. The US News & World Report included her in its list of America's Best Leaders in 2008.
Nooyi's managing and life advice
Following her inclusion in Fortune's Most Powerful Women list this year, the magazine discussed with her various issues such as the disastrous Pepsi ad with Kendall Jenner. She also shed some light on her personal life, particularly on how she handles her hectic lifestyle.
According to Nooyi, women need to know more about arranging things by importance and putting them into categories. She writes down a to-do list containing 50 to 60 items and splits them into two columns. One side is for her personal life, and the other is for her career. If she failed to accomplish some tasks at the end of a day, she then carries them over to the next day.
Nooyi also writes on a notepad stashed near her bed to list the things she suddenly remembers that needs to be done. After that, she then copies these things to her to-do list.
Finally, one of the things she realized in life is that she stopped doing a lot of things she loves in order to give more time to do other things. What she did to cope with this concern is that she searched for "little joys" and snuck them into her schedule to alleviate her from the stress, which is a method that she encourages other women should do as well.
(Featured image by World Economic Forum via Wikimedia Commons. CC BY-SA 2.0)