When personal turns political: How a public family feud affects leadership
Singapore's Lee Hsien Loong is currently in a very public family feud with his siblings. How does a personal conflict out in the open affect a leadership?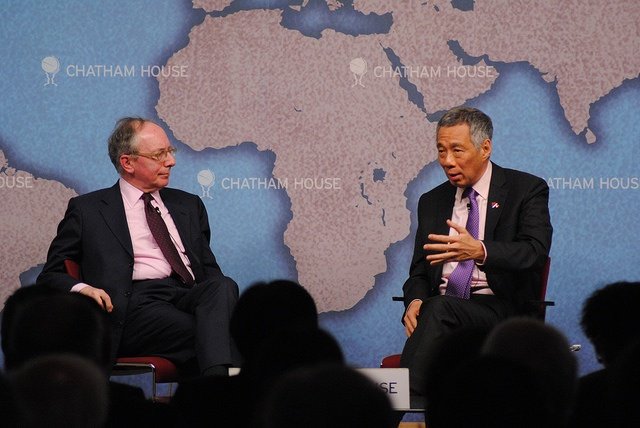 Singapore Prime Minister Lee Hsien Loong has endured challenges all his life but he faces a different type of dilemma this time: a public family feud with his siblings Lee Wei Ling and Lee Hsien Yang. According to Asia Nikkei Review, Lee has been accused of abusing his power. The conflict allegedly started when a disagreement erupted over the future of the home of the late Singapore founding father Lee Kuan Yew.
In a will left before he passed away, Lee Kuan Yew wanted his house to be taken down. He named Lee Wei Ling and son Lee Hsien Yang as executors of the will. However, Hsien Loong allegedly wants the house to remain standing. The prime minister quickly abolished the accusations on his Facebook page.
Meanwhile, the public has polarizing comments on the matter. Some say that family matters should be kept private while others prefer to wait until the family figures out how to resolve the issue themselves.
At the tail end of 2015, a similar thing happened in South Korea. This time, it involved the children of the founder of the Lotte group, one of the biggest conglomerates in the nation.
As reported by Yonhap News Agency, Shin Dong-bin seized power from his older brother Shin Dong-Joo. The latter wanted to strike a compromise but the former would not agree. Shin Dong-Joo wanted their father to decide who would lead the company amid reports of his younger brother's incompetence.
Do personal conflicts affect the way one performs at work? In an article published on Professor John Ballard's website, it claims family causes contribute to leader burnout, which could have negative effects to colleagues.
Additionally, emotions play a big part in handling personal issues. Company leaders in senior positions are expected to be firm and stoic. One reason why family members choose to speak to the public is to gain sympathy from followers.
Family matters should be solved privately. However, in circumstances that the family members are celebrities or government officials, then a simple conflict will get blown out of proportion by the media. There will always be two sides of the story and the public must refrain from taking issues without really knowing verified facts about family conflicts, as their support could either make or break the situation.

Featured Image by Chatham House via Flickr. CC BY 2.0.