6 problems the construction industry should resolve
The construction industry is a growing market. However, there are still some problems that it needs to work on for improvements.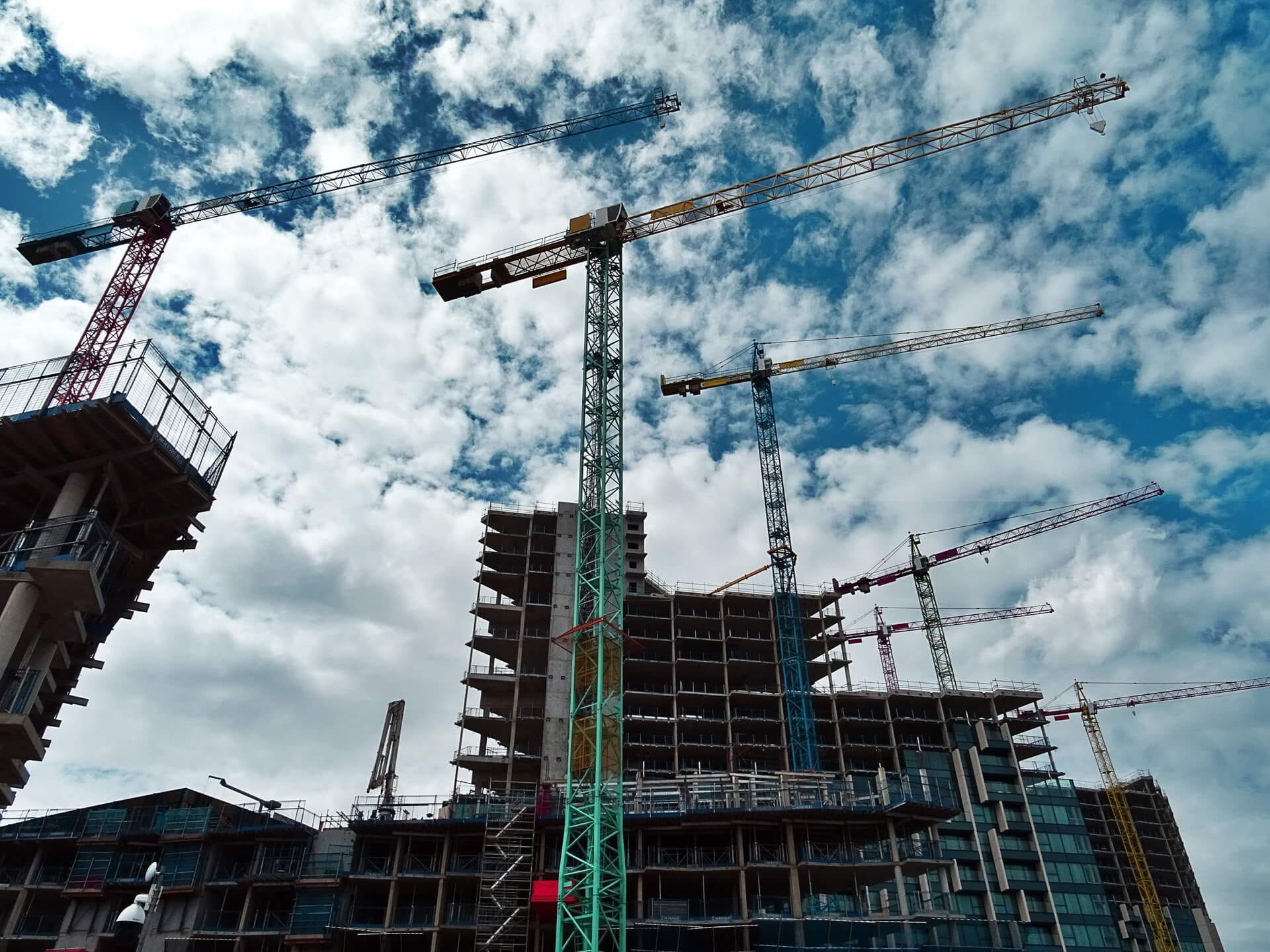 The market for the construction industry is there, and what's more, it's growing. Construction is already one of the most significant sectors, according to PwC, contributing to 11 percent of the world's GDP. Within about 19 months, that figure global construction growth is predicted to rise to 13.2 percent. However, this intense and unwavering demand puts even more pressure on the industry to address its underlying challenges.
Many companies in the business today seem to find themselves at a crossroads—those who challenge the underlying issues in the industry and advance business processes out-do their competitors with ease. However, those who fail to confront the very real problems will find it difficult to remain viable and relevant. Here are six of the top issues all businesses in the construction industry should be working to prevent.
1. Productivity and profitability
There are few barriers to entry in construction, which means it's very much a saturated market. With so much competition, profit margins are depleting. This reduces the reinvestment potential to update much-needed business processes and technology.
According to the COAA, productivity stagnation in construction can be traced to four major problem areas, as 63 percent of direct worker time is spent on the following:
Waiting for materials and equipment

Traveling to the location

Deciding to take early breaks

Choosing how to carry out the work
Companies should focus on how to reduce poor labor productivity through better planning and work processes. Furthermore, reinvestment into improving efficiencies with technology should be done at the first opportunity.
2. Underperforming projects
As would be expected, the complexity of projects is increasing, which means one unforeseen component could obliterate an already dangerously small profit margin. Aproplan points out that the larger and more complicated construction projects become, the more intense the demand for contractor efficiency and on-time, on-budget progress.
According to Accenture, only 30 percent of large projects in energy are within budget, and only half of those are finished within the previously agreed timelines.
3. Labor/skills shortage
This is not a new issue, but it's certainly not going anywhere. Before 2008, the construction labor market was filled with traditionalists and baby boomers. Now, Generation X individuals and millennials are also joining the mix. The NLB notes that with baby boomers and traditionalists retiring, the two newcomers represent extreme differences in behavior and attitudes to the heavy industry sectors and labor in general.
Companies now need to improve their employment strategies by working with colleges and schools to encourage skilled craftwork. They can also incentivize those considering a career in the industry with excellent training, rewards and security.
4. Sustainability
In today's world, sustainability is on everyone's minds. As consumers become more aware of their impact on the environment, they're opting for contractors offering more sustainable practices and materials.
Given the high competition, Constructing Excellence recommends diversifying into more green construction could be a way for construction companies to distinguish themselves, but equally meeting new emission targets and water management practices will pose a big issue for those who don't plan smart.
5. Safety issues
As we all know, construction is one of the most dangerous works you could be involved in, making insurance and compensation extremely expensive. In a recent webinar poll by eSUB, 71 percent reported they had been involved in an accident within the last year.
Companies are under stricter safety rules than ever and subjected to financial and even criminal penalties if found to put workers at undue risk. As such, contractors need to mitigate risk now more than ever by developing more stringent safety procedures and ensuring teams follow them.
Safety meeting forms and inspection checklists are also essential to prove the company has taken the necessary precautions to protect workers. This can even be beneficial to employers as more frequent inspections will prevent unexpected equipment breakdowns and more efficient practices for repairing it.
6. Consistent technology use
According to Construct Connect, the construction industry is notoriously slow at adopting technologies that would boost productivity and eventually profitability, such as BIM, telematics, software applications, VR, AR, robots, the IoT and 3D printing.
Drones and wearable technology are some of the newest and most interesting concepts for the construction industry, as they can be used to keep workers safe and monitor their activities. VR is perfect for training workers in a safe environment, and robots and similar equipment are taking over some of the more strenuous or tedious tasks for employees.
Companies adopting these technologies would also attract newer labor groups to work for them above others and, in general, have a noticeable advantage over competitors.
Prepare your business to stand out in the construction industry
The construction industry has a very rosy future ahead of it. However, given the saturated market, competition has never been fiercer. Companies must now take the difficult decisions to reinvest wherever possible to put themselves above others regarding safety, employment, technology and efficiency to survive.
Larger projects and even more pressure on profit margins mean companies will have to address these challenges with urgency.
—
DISCLAIMER: This article expresses my own ideas and opinions. Any information I have shared are from sources that I believe to be reliable and accurate. I did not receive any financial compensation in writing this post, nor do I own any shares in any company I've mentioned. I encourage any reader to do their own diligent research first before making any investment decisions.