How to make a profit in penny stock trading
Why would anyone invest their money in penny stocks? How do you find penny stocks? How can you make a profit in penny stock trading?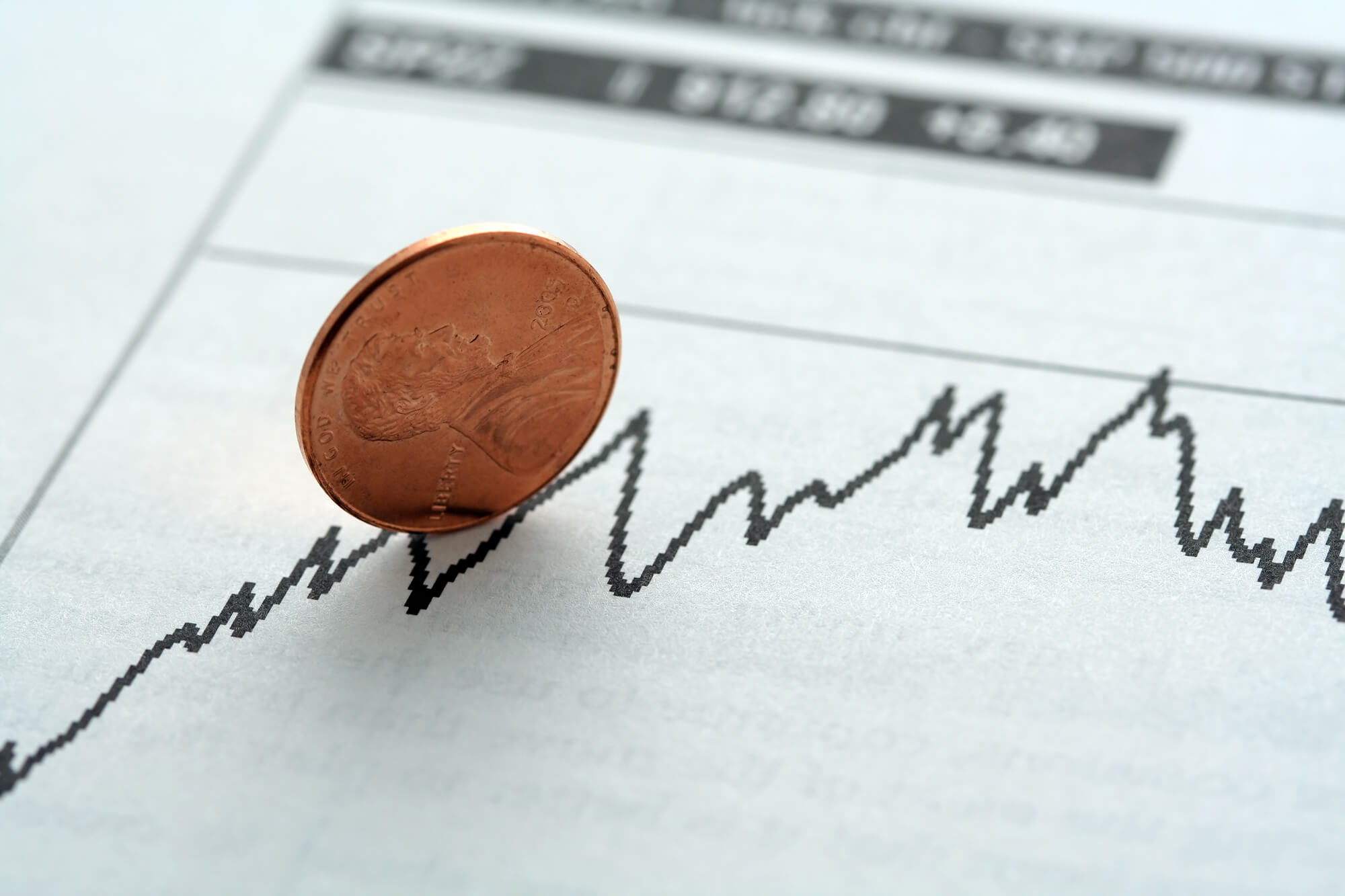 Why would anyone invest their money in penny stocks? It hardly seems as if it is worth the risk, right? Well, believe it or not, penny stocks can pay off big time. And it all comes down to one key factor: fluctuations.
Fluctuations, also known as volatility, in the stock market can cause a stock to jump from $0.08 to $8 in only a two-week time period. To many, this is what makes "playing the pennies" worth the risk. But how do you find penny stocks? How can you make a profit off of them? And most importantly, how can you find penny stocks before they rally? Let's take a moment to discuss these topics. But first, let's define what penny stocks are.
So what exactly are penny stocks?
Penny stocks are low-priced, small-cap stocks. While these stocks rarely cost a penny, they are among the cheapest in the market because they can all be purchased for under $5. These stocks are not associated with the glamour of NYSE and NASDAQ exchanges. Instead, investors consider these stocks to be a part of an untamed underworld of the market. They can be very profitable, but the gains and losses from these types of trades are rarely ever discussed or heard of. So if these stocks are rarely heard of and are not used in everyday trades, where can you buy them?
How to find penny stocks
Finding penny stocks is not difficult, especially if you purchase them through a stockbroker—whether it is currently listed on major exchanges. However, you need to make sure that you take a few things into consideration when choosing a stock broker. For instance, think about their trade surcharges. Brokers typically add surcharges to stocks that are valued at less than a certain amount, though this threshold varies by the broker. While some brokers consider anything under $5 to be penny stocks, others place their cutoff at around $1 to $3. Penny stock trades usually involve a large number of shares, so avoid brokers who have surcharges and look for those who have flat commissions.
You should also take the volume restrictions into considerations. Great penny stock brokers allow for unlimited shares without charging you any additional fees. However, there are some that charge more for larger orders. Also, some brokers limit the number of penny stock shares that you can trade in one day or order, which slows your ability to trade and forces you to pay another commission for all subsequent orders.
Finally, think about the trading restrictions. Stay away from firms that require that you trade penny stocks by placing phone orders or that limit the types of trades that you will be able to execute. Ideally, your broker will allow you to trade your penny stocks with the exact same online platforms that are used for other stock trades.
How to find penny stocks before they rally
Now that you understand how to make a profit off of penny stocks, you need to know how to find penny stocks before they rally, meaning you need to know how to purchase them before the prices increase. First, it's important that you accept the fact that new companies are emerging each and every day. And believe it or not, some of these companies will go public immediately which leads to their trading on the smaller exchanges. While these companies may be very profitable, many investors lack the time and skills to perform thorough research on them.
This is where you can thrive. In order to find penny stocks before they rally, you must be on the lookout for "diamonds in the rough." Sure, it's easy to choose a company that is known for success, but very few people reap the benefits of new companies because there is very little known about them. So you must be willing to see past their novelty and see the potential the company has. Not only that, but you must be willing to do an extensive amount of research to prove that your hunch is indeed correct. This means that you need to rely on your most trusted sources in order to get the most accurate information.
How can you make a profit off of penny stocks
If you want to ensure that you cash in on the potential growth that penny stocks have to offer, there are three things that you need to be on the lookout for when picking a penny stock. First, search for underlying business. In the world of penny stocks, the company's underlying business is more important than it is in stocks that are exchange-traded. This is because this particular sector is known for its "shell" companies. Shell companies are legal, but they do not have business operations. This makes them perfect for scammers who use "pump and dump" stock methods. So if you want to make a profits offer of penny stocks, you must look companies that have real, sustainable business operations.
Second, you should take a close look at the financials. As with any stock, penny stocks' financials are an extremely important tool for investors. However, what most investors tend to focus on is the quality of the financial statements. Ask yourself if the company files on time? Find out who was their auditing firm. Determine whether the company's financials look healthy.
Lastly, search for footnotes. Even though footnotes are a crucial part of filings, a lot of investors tend to overlook them. Sure, you may able to get by without reading a popular, brand name company's footnotes, but if you overlook the footnotes for penny stocks, your portfolio may just miss its mark. You see, penny stocks are usually smaller companies. This makes them more prone to things like related party transactions as well as non-GAAP accounting oddities. So take the time to do your research.
The takeaway
Can penny stocks be risky? Sure, but there are some scenarios in which it can make you a significant amount of money. And even though there are risks, penny stocks are among the most popular investments for risk takers. A large part of finding success is to do the proper research.
(Featured image by DepositPhotos)
—
DISCLAIMER: This article expresses my own ideas and opinions. Any information I have shared are from sources that I believe to be reliable and accurate. I did not receive any financial compensation in writing this post, nor do I own any shares in any company I've mentioned. I encourage any reader to do their own diligent research first before making any investment decisions.