Why you should quit your job and start investing in real estate
Having a really strong reason can help you start a new journey to turn your life around.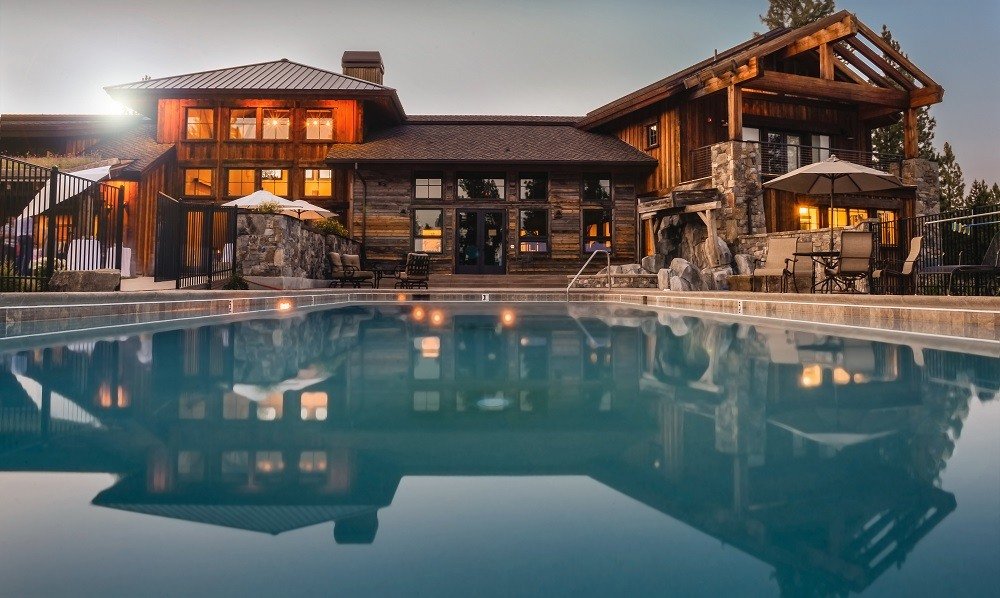 Investing in the multi-family real estate has many advantages. Here are 14 proven steps to quitting your job and pursuing multi-family real estate.

The year was 2011. My business was floundering and I was working just as many hours but earning less. Does that sound familiar? I finally built up enough anger and leverage to take action and dedicate myself to investing in the multi-family real estate with the intention of earning enough passive income to allow me to quit my business.
A framework to follow in pursuing multi-family real estate:
1. Create enough "why"
2. Leverage
3. Thought-desire-action-result
4. Education
5. Network
6. Meet partner/pick market
7. Dive into market/analyze deals
8. Patience persistence willing to walk away
9. Continue education
10. Focus on getting first deal done
11. Close first deal
12. Start hunting for the second deal
13. Close second deal
14. Repeat step 13 until you reach your passive income total
The journey of a thousand miles begins with the first step, but if you don't have a strong enough reason to begin the journey, you will never start. Or, in my case, the beginning of the journey will take you in the wrong direction. When I first began investing in real estate, I did not have a strong enough "why" and I definitely lacked a plan or strategy to achieve my goal. Only when my situation at my business became dire and I created enough leverage to take action was I able to dedicate myself to the journey.
Decision phase
I wanted to get out of the rat race and reclaim my freedom of time and money. That thought became a burning desire, and this desire was followed by massive action. It is important to note that if a desire is not strong enough then the thought will dissipate into thin air. That had already occurred to me years ago when I began my investing in real estate. I lacked that burning desire to take massive action.
Let me list a few of the actions that I deemed massive. I was already working in excess of 50 hours per week in my business, coupled with having five children at the time. I made it a habit to wake up early in the morning to educate myself on real estate, ate lunch every day at work while consuming more content and followed up in the evening with more reading. Mom said it best: "Life is not all about work. You need to have some fun." The real estate part did not feel like work to me. That's how I knew I was on the right path.
Networking and analysis
Along with the education, it was time for me to start networking with real estate professionals. I decided to seek out a partner, and as luck would have it, my brother's friend was moving out of the state and looking to invest in real estate. As the old saying goes, seek and ye shall find. This was another example to me that I was ready to embark on my journey.
Once Jake moved to Tennessee, we began to analyze the market and network with brokers. We were impressed with the demographics, the valuations and the growth of the market. It was a stable, growing area with nice job growth and a favorable tax climate, along with a favorable stance toward landlords. To me, this appeared to be in stark contrast to my market of suburban New York.
Credibility Book
Now came the tricky part. We had to display credibility with the brokers and other professionals we were meeting. I was fortunate to own a couple of small real estate investments and created a Credibility Book to highlight our investment holdings and strategy.
Don't worry if you don't own any investment properties. You still should create a Credibility Book to outline your investment strategy and discuss why you are investing in a certain market. At this stage, your education should allow you to be able to speak the broker lingo and begin to analyze deals.
Even though we had our Credibility Book created and an abundant amount of education, we still struggled to gain any traction. In fact, Jake decided to "blow" his down payment on a house, and it appeared the end was in sight. Sometimes pleasing your wife takes precedence to investing. But, as you recall, I mentioned a couple of times how vital it is to have a strong enough why. My desire, along with Jake's did not diminish.
We just ran into a temporary stumbling block. Once Jake moved into his home, our search resumed. It took us nearly two years to land our first deal, a rundown 25-unit multi-family property that we closed on in February of 2013. This first deal was crucial to our success, and every investor looks back at their first deal as the turning point in their investing lives.
A few reasons "why"
First of all, we realized that we could buy a property. We finally did it! That first month's cash flow made an indelible impression on the both of us, and we were like two kids in a candy store. It wasn't a huge payout, yet a payout nevertheless.
Secondly, this purchase began to create momentum for us. We were forced to dive into the multi-family space by having to create a team, and by managing the property and learning the business. Our focus began to shift to the business side of real estate, and we were soon hunting for another deal, even though we were low on funds. This deal was pivotal for us because we finally gained the credibility in the market. We closed our first deal, recruited a great real estate broker, located a local bank for financing and displayed the confidence that we could repeat our success.
Two months after we closed on our first deal, we located our second deal, a 36-unit apartment complex. The closing process went much smoother than the first deal, although there were a couple of interesting stories. If you ever speak to Jake, ask him about his Ruby Tuesday's dinner on a Friday night with the seller who was trying to get him drunk. Fortunately, he kept his head, and we closed on the deal in July. So, within six months, we were the proud owners of 61 units.
First and second deal
Both of us were still working full time at our jobs, and I remember Jake telling me that one more deal and he was quitting his job. Fortunately for us, we closed on our third deal in February of 2014, a 136-unit apartment complex with a ton of potential. We recruited another partner, and we realized a vital lesson. As the deals got bigger, the work necessarily did not get harder. In fact, it was easier to close the 136 units than it was our first deal.
As you can see, your first deal is crucial. One of our podcast guests, J. Scott, the famous fix and flipper of Bigger Pockets fame, uttered a powerful statement while on the show. He told us that he never met a real estate investor with one deal. The investor would either have ZERO deals or multiple deals, reinforcing my notion of how important it is to land your first deal. J. also made another terrific point. He said that you can always find excuses for why now is not the right time. He began his flipping business back in 2008 (talk about bad timing), and he has currently flipped over 200 homes. His reason why was just as powerful as ours.
So where do you start?
Follow our list up top, and seek out professionals and educators to help you on the path. Real estate is a team sport, and the stronger your network and team, the farther you will go. Is now the right time for you? Only you know that answer. If it is, then it's time to become part of our community.
—
DISCLAIMER: This article expresses my own ideas and opinions. Any information I have shared are from sources that I believe to be reliable and accurate. I did not receive any financial compensation in writing this post, nor do I own any shares in any company I've mentioned. I encourage any reader to do their own diligent research first before making any investment decisions.