5 reasons why cryptocurrency is here to stay in 2019
Cryptocurrency is all set for future trading in some exchanges, and it is set to make headway this year.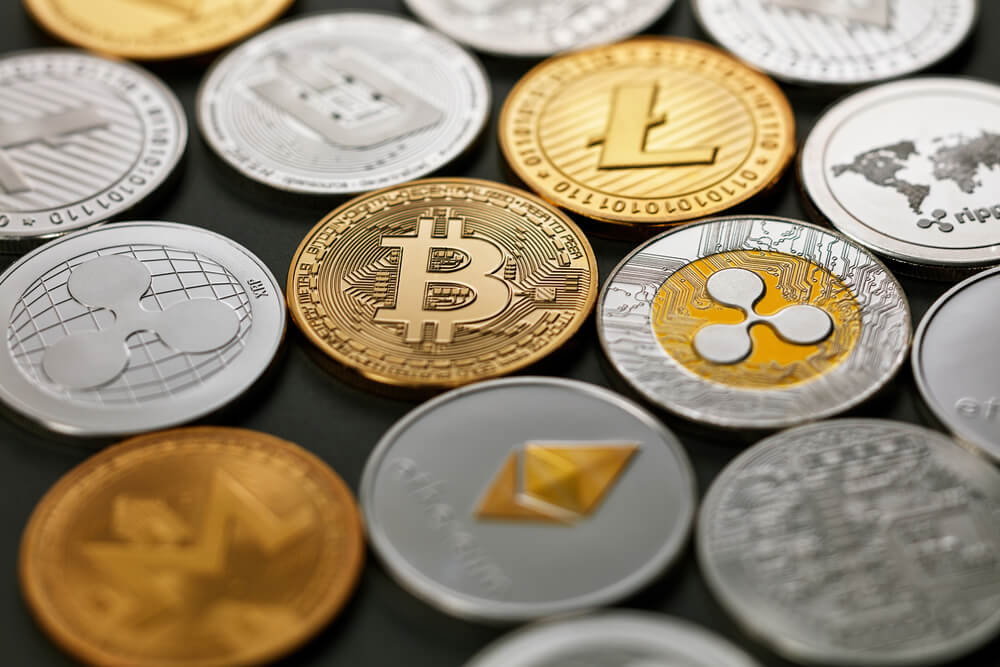 Many might have already predicted the demise of cryptocurrency, but with each passing day, cryptocurrency is evolving in a new form and is also being more aligned with the mainstream of currency mechanism.
Recently, the Wall Street Journal suggested that the currency is all set for future trading in some exchanges. Future trading of the currency is a clear reason for many that this thing is here to stay and evolve more like a common and natural alternative to our existing paper-based currency system.
So, here are the five reasons as to why cryptocurrency is here to stay:
It will be more mainstream
One of the reasons cryptocurrency will probably survive is the increasing regulations and the mainstreaming of the currency. It is expected that gradually, the speculative activity in the market will slow down, and it will flow near to its natural intrinsic value, giving serious and long-term investors an opportunity to actually consider it as buy and hold type of investment.
It is expected that more money will flow in from the mainstream investors who will definitely view investment in crypto as a long-term asset instead of seeing it as a speculative opportunity.
Its pricing mechanism will evolve
One of the challenges to cryptocurrency market was the introduction of many currencies in the market and the lack of a transparent pricing mechanism. For example, if we consider XRP Price, one of the cryptocurrencies, you will find a very detailed and historical statistics on its price against major currencies.
Last year was a tough year for crypto in terms of its pricing. The currency witnessed large swings in its values without anyone exactly knowing how to determine the fair value of the currency.
The availability of high and low prices, as well as its ready availability, will make cryptocurrency pricing mechanism more open and transparent. With evolved pricing mechanism in place, cryptocurrency will become a more acceptable alternative.
Institutional trading
Lately, there has been news that large investment banks such as Goldman Sachs have been investing heavily in building the technological backbone to start institutional trading in the currency. Though they have not come up yet with a formal start of the cryptocurrency investment, it is expected that they will start soon.
Institutional trading not only provides the volumes but can also help to control the speculative activity. As such, if more mainstream and big financial institutions engage into the cryptocurrency trading, it will help to formalize the currency into the regular investment.
More institutional trading of the cryptocurrencies by the large companies will definitely add more credibility to the overall trading process of the currency. As more and more companies come up with new trading platforms, institutional trading will be on the rise and may allow cryptocurrency to stay here.
Demand from China
Probably one of the biggest news about the cryptocurrency adaptation in 2019 is the demand from China. There is a growing awareness of the cryptocurrencies at the global level despite the fact that the market witnessed a lot of volatility during the previous year.
The greater acceptability at the global level will provide cryptocurrencies a much-needed diversification in terms of market penetration. As of now, most of the crypto market has been concentrated on the developed world, however, with more countries and global investors considering the move toward crypto investment, there is quite a big chance of a new boost to the currency trading in 2019.
Further decentralization
Many crypto trading platforms are engaging into more decentralized trading platforms to their users to provide more freedom.
This also means that the users engaged with the trading platforms will have more freedom to choose from different trading options and can also take advantage of investing in a more secure manner.
The year 2019 can be a challenging and exciting year for cryptocurrency. With more mainstreaming of the investment, it is expected that the crypto will make headway in 2019 with more stability and less speculative activity in the market.
(Featured image by DepositPhotos)
—
DISCLAIMER: This article expresses my own ideas and opinions. Any information I have shared are from sources that I believe to be reliable and accurate. I did not receive any financial compensation for writing this post, nor do I own any shares in any company I've mentioned. I encourage any reader to do their own diligent research first before making any investment decisions.