3 red flags to watch out for in a would-be retail space
Before you decide on signing a lease for that new retail space you found, you should also consider the possible problems you may encounter along the way.
You have found the perfect vacant retail space, with trendy exposed brick in a classic heritage building. However, the air conditioning doesn't really work and the landlord is being vague about fixing it. Is this a red flag?
Yes, it is. Sometimes we see a new retail space and can immediately picture how amazing it will look when it opens. However, you also need to imagine any of the costly problems you may encounter along the way.
To help you avoid getting trapped into a lease that you quickly regret, here are a few red flags to watch out for.
1. There is a noticeable lack of a paper trail
If you're dealing with someone who doesn't need you to sign a lot of contracts or offers you a discount for cash, walk away immediately.
In a lot of cases, someone may ask you to go off-the-books because the building or space isn't up to code in some way. Going the legitimate route may mean the building owner has to invest thousands of dollars in new plumbing or wiring, and they would much rather just rent it to you, "as is."
This person may be looking to go off-the-books, but you're not. You're legitimate and reputable, so only work with people with the same attitude.
2. The triple net lease
Many experienced will advise you against the triple net lease or NNN. In this case, the tenant is completely responsible for all operating expenses associated with its proportionate share of the building. This includes taxes, insurance, and maintenance.
This is particularly common in retail, industrial or single user buildings. What are the advantages? You can likely get a sizeable deduction on the cost of the rent. However, the flip side is you're paying for almost everything else. Some have even said you're paying for all of the costs associated with owning the building, with no actual ownership.
Also, in most cases, you're not just paying to maintain the building, you're sourcing the help to do so. You're the one on the phone trying to find a reliable plumber to fix the pipes or an HVAC specialist to fix the heat in the winter.
The other downside may be that these leases are typically long term, and can be 10-15 years. That's a big commitment if you're just starting out.
As a good rule of thumb, you should always have someone who has experience with these leases look over everything before you sign on. This doesn't have to be a real estate lawyer. There are commercial lease advice experts who can give you the same level of service, at a lower price. In fact, there is one case study on this advice site that actually dives deep into how "Our Client Paid $300 and Saved $75,000". This is just one example of how important it can be to utilize outside services and expertise when trying to expand into the world of retail business and getting a space of your own.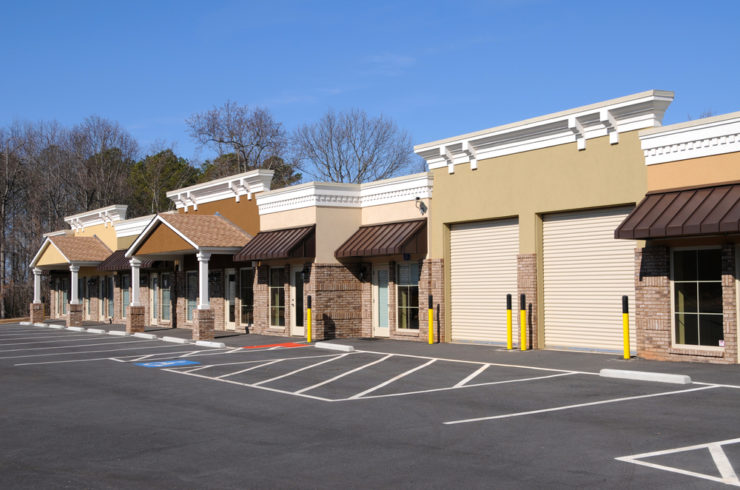 3. The landlord is too eager to lease
Has the landlord or building manager made an offer that you can't refuse? You should probably ask more questions before you sign a lease.
If they're offering something that is significantly lower than everything else you've seen in the marketplace, this typically points to something being wrong with the property.
Have a frank conversation with them about why this is being offered at such a low price, or on such great terms. If they're vague about it, or why the previous tenant moved on, this is a red flag.
We know the tendency in this situation is to grab the first viable and affordable space you see. The sooner you open your doors, the sooner you start making money. However, keep in mind that opening the wrong set of doors can cost your business a lot of money in the long run.
(Featured image by DepositPhotos)
—
DISCLAIMER: This article expresses my own ideas and opinions. Any information I have shared are from sources that I believe to be reliable and accurate. I did not receive any financial compensation for writing this post, nor do I own any shares in any company I've mentioned. I encourage any reader to do their own diligent research first before making any investment decisions.