Over $3 trillion in US retail sales expected — but that's not the whole economic picture
The NRF forecasts retail sales to reach more than $3 trillion this year. The estimate, however, excluded other economic factors such as government shutdown and US- China trade war.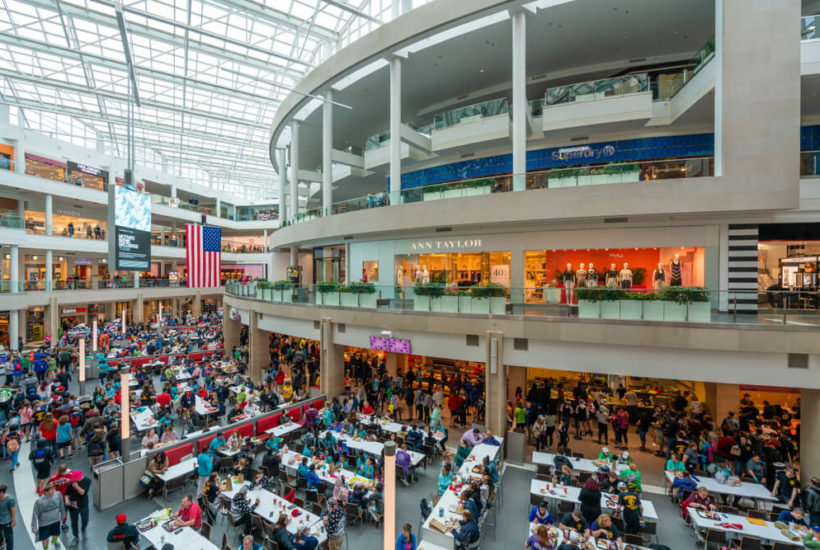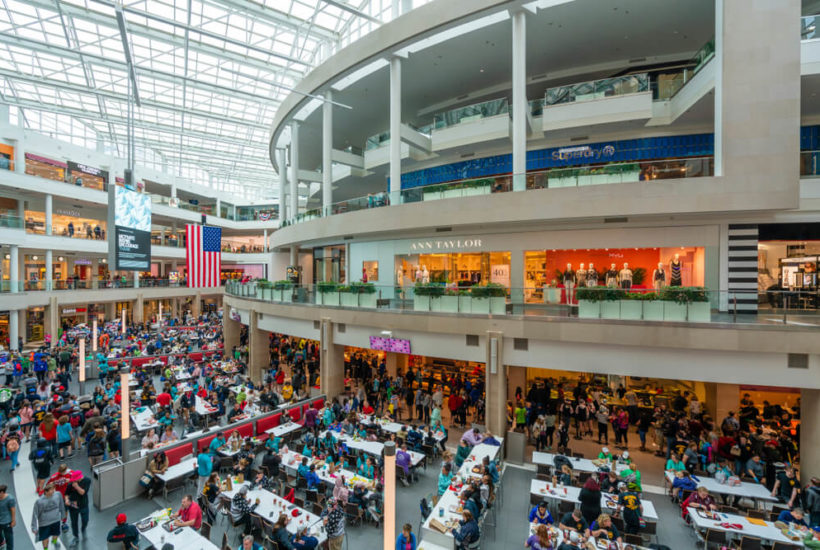 Retail sales in the United States is expected to grow between 3.8 percent and 4.4 percent to more than $3.82 trillion to $3.84 trillion, driven primarily by consumer confidence, low unemployment, and rising wages. Of the $3 trillion-plus estimates, $751.1 billion to $764.8 billion will come from online sales which is expected to grow to as much as 10 to 12 percent.
These projections were based on preliminary calculations released by the National Retail Federation (NRF). In 2018, retail sales increased by 4.6 percent to $3.68 trillion. Online sales and other non-store sales for 2018 were up 10.4 percent at $682.8 billion.
While these preliminary numbers do not include sales generated from automobile dealers, gasoline stations, and restaurants, NRF said the overall economy "is sound."
"Consumers are in better shape than any time in the last few years. Most important for the year ahead will be the ongoing strength in the job market, which will support the consumer income and spending that are both key drivers of the economy. Growth remains solid," NRF Chief Economist Jack Kleinhenz said in a statement.
The same data suggests the country will still welcome an average of 170,000 jobs on a monthly basis in 2019 even if it's a significant decrease from the 220,000 jobs in 2018.
Unemployment, however, may have or may not have dropped 3.5 percent at the end of 2018 and gross domestic product may have or may not have likely grown 2.5 percent over 2018.
It is important to note that the NRF has not made definite, final calculations for unemployment and GDP at this point.
NRF said the Commerce Data used for the projections were only up through November. The figures for December were merely estimates because data including the impact of the government shutdown and the ongoing US-China trade war were excluded.
The clock ticks off on US-China trade war truce
The US delegation that would negotiate with China vice-premier Liu Hu has reportedly landed in Beijing on Feb 12. The group would engage in high-level trade talks for the whole week and US Treasury Secretary Steven Munchin said his group is looking forward to the important days of the meeting.
This meeting is taking place barely a month before the trade war truce ends on March 1 as agreed by President Donald Trump and Chinese President Xi Jinping in November at the sidelines of the G20 summit in Buenos Aires.
If the Beijing talks fail, the tariffs on $200 billion worth of Chinese products will take place as planned. If this happens, then the cost of consumer products could increase and would affect the business profits for 2019, according to NRF. Specifically, an additional 10 percent to 25 percent would be placed on these Chinese products.
China's 2019 retail sales expected to supersede the US
The retail sales growth in 2019, while still impressive, is slightly lower from the 4.6 percent growth in the previous year. A factor to the slower growth rate could be the reported economic slowdown that both the U.S. and China are experiencing at present.
The rate of growth of the retail sales in the Asian powerhouse, however, is expected to exceed the U.S. growth by 2022, according to data from eMarketer.
China's rapid growth will be driven by its online retail sales which by this year is estimated to account for as much as 56 percent of worldwide retail sales. eMarketer said that the country could grow its online market share to 63 percent by 2020. On the other hand, the U.S. is forecasted to only account for 17 percent to 15 percent of the online market by that time.
Artificial intelligence, big data, the internet of things, and cloud computing are the major drivers of China's rapid retail growth, according to Mark Lunt, group managing director of IT consultancy and services company JOS.
"The new Chinese generation are digital natives, at the same time, always looking for unique experiences… traditional brick and mortar retailers extend consumers' choice through providing integrated, consistent customer experience across their digital and physical touch points," he explained.
Economic impacts of government shutdown still vague
In its report, NRF highlighted that it remains difficult to measure the effect of the government shutdown since government workers will receive salaries retroactively.
"A key issue is how quickly the Internal Revenue Service will be able to process a potential backlog of tax returns, which would affect first-quarter spending," Kleinhenz said.
Libby Cantrill, the head of public policy at Pimco, said that odd of another shutdown happening sooner remains low. Nevertheless, the nonpartisan Congressional Budget Office said the 35-day shutdown had already incurred economic losses amounting to $11 billion.
(Featured image by ymgerman via Shutterstock)