Trade war impacts the cost of simple pleasures
The trade war between the U.S. and China has negative effects on consumers of simple goods like beer and liquor and even luxury goods.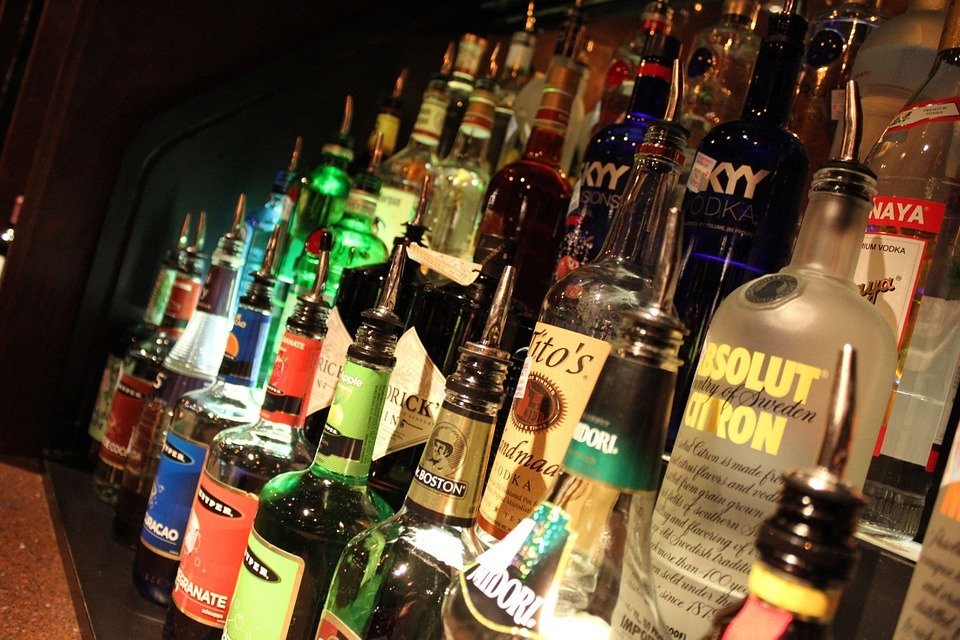 It's not all steel and aluminum when it comes to Trump's tariffs, and the continuously evolving trade war is likely to encompass everything from heavy industry to simple pleasures, from Canadian maple syrup to beer and liquor, tobacco products and vaping devices.
Among the some $200 billion in additional Chinese products for which President Trump has proposed an additional 25 percent duty are make-up products and cosmetics. In a recent investor call, Estee Lauder CEO Fabrizio Freda expressed concerns, noting that trade barriers were a factor in the company's projection of 5 percent sales growth over the next 12 months.
The company—and others in the cosmetics industry as well—are likely to face higher costs for imported cosmetics ingredients shipped into the U.S. from China, as well as trouble in the important Chinese market if a retaliatory duty is imposed on American products. All in all, it's not a good time for women who want to look their best, both in the East and in the West.
In the investor call, Freda said, "We are closely watching the evolving global issue concerning tariffs and trade, including Europe and China, important markets for us."
So far, American companies dealing in luxury goods and everyday consumer items have not faced serious harm to their earnings, although most worry about the potential of billions more in tariffs on Chinese imports.
Those consumer-facing industries, perhaps even more than heavy industry, often use complicated global supply chains, and those firms have expressed serious concern over trade wars. Smaller competitors, in particular, may not be able to survive.
Electronic cigarettes and other vaping products represent just one example of relatively new industries with many smaller players which face an existential threat due to the tariffs. Most recently, President Trump's additional proposed 25 percent tariff on $200 billion more in Chinese imports include vaping devices.
"Although e-liquids are all manufactured in the USA, the industry depends almost exclusively on China for the hardware and raw materials," said Todd Skezas, founder of San Diego-based Vapor Authority. "As an industry dominated by smaller businesses, the tariffs—which could drive prices up by 15 percent—would be especially challenging."
Skezas notes that retail sales of the U.S. vape market will hit $5.5 billion in 2018, but that recent studies show that a 10 percent price increase in e-cigarettes would reduce sales by 12 to 19 percent.
"The reduction in sales and increased prices faced by consumers would devastate the market," said Skezas. "This is a low-margin business, and tariffs would very likely result in smaller shops and providers going out of business completely."
The proposed tariffs come just as more global lifestyle and luxury brands are investing more in China, with Chinese luxury consumer spending representing about a third of the global luxury market. One potential unforeseen backlash would be a Chinese consumer boycott of U.S. products—something luxury brands could ill afford especially as Chinese millennials become a vibrant market for U.S. luxury goods. Although no such boycott is currently in place, the "Boycott US" campaign in Turkey may set a precedent, and an FT Confidential Research survey found that over half of Chinese respondents would be prepared to boycott U.S. goods.
Consumer and luxury goods companies in the U.S. and their stockholders—as well as consumers both in the U.S. and China—will face serious, negative consequences of an increased trade war as tariffs infiltrate the global supply chain.
—
DISCLAIMER: This article expresses my own ideas and opinions. Any information I have shared are from sources that I believe to be reliable and accurate. I did not receive any financial compensation for writing this post, nor do I own any shares in any company I've mentioned. I encourage any reader to do their own diligent research first before making any investment decisions.