Renewable energy keeps growing in Australia despite obstacles
Australia's renewable energy development saw a busy year in 2018, despite political constraints and an aging electric grid.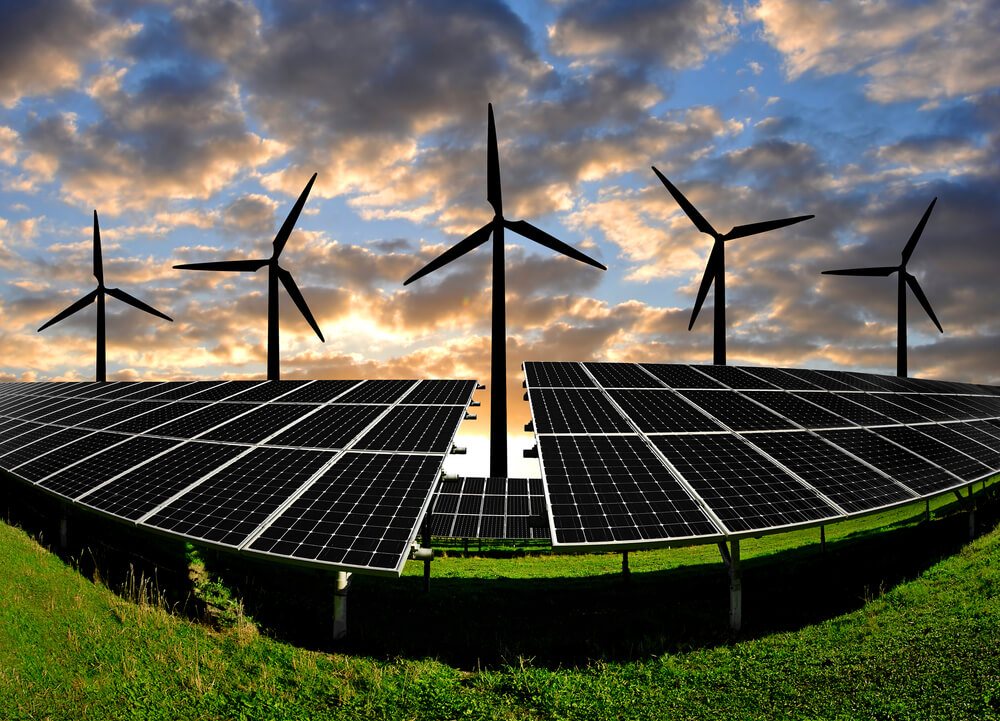 Australia is in an energy predicament. On one hand, it is blessed with a lot of renewable energy sources, far more than non-renewables. On the other, it is held back by antagonistic politicians and an electric grid that cannot effectively manage the broad range of sources attempting to connect. Regardless, renewable energy companies are entering the market to help replace aging coal plants and to even turn Australia into a renewable energy exporter.
Construction of renewable energy projects went into overdrive in 2018, doubling records set in 2017. By the end of the year, 14.7 gigawatts worth of large-scale wind and solar projects were either under construction or had reached financial closure. Unfortunately, there was an "element of anarchy" in the process, according to Energy Estate founder Simon Currie. He describes the planning process as an "opportunistic-based approach" and maintains that future development will be better planned.
Australia's Clean Energy Council shared some top trends for renewable energy in 2018 in the country:
A record $20 billion of investment in big wind, solar and energy storage projects.

2 million Australian homes now have a solar power system.

Businesses are buying renewable energy and some of those businesses are abroad.

"Wind and solar power have gradually become cheaper than new fossil fuel generation.

[Tesla's] gigantic battery exceeded expectations.
With existing coal stations being replaced by renewables and the growth of electricity needs from new use cases such as electric vehicles, there is a lot of work to be done and money to be made by companies entering the market.
The aging electric grid
The element of anarchy described in the power plant planning process includes developers sometimes picking locations for projects that were not easily connected to Australia's power grid. Last year the Clean Energy Council surveyed senior industry execs and found that the biggest challenge expected in 2019 is connecting to the power grid. Many aspects of the power infrastructure need to be rebuilt or replaced and energy storage systems will be required to make power available around the clock.
The grid runs 3,100 miles long and was developed for power delivery from coal-fired plants operating around the clock. It has to accommodate solar and wind farms in more remote locations and 45 more energy projects from 2018. Related technical issues also mean that new facilities take longer for approval and grid hook-up and that additional costs may result.
At least one company has gone under due to unanticipated costs. Another, UK-based Octopus Investments, took two years to start investing in Australian projects due to issues with the grid. In addition, negotiations over grid connections have led to delays that have cost companies needed permits. Despite these technical and regulatory issues, foreign companies are still eager to develop more projects in Australia.
Political difficulties
Australia's newest crop of politicians shows voters are responding to calls for clean energy. Whether politicians resisting renewable energy will be replaced or will change their positions remains to be seen but a deep shift in sentiment is occurring. This may be why the execs surveyed by the Clean Energy Council are also more concerned about grid connections than the "long-term policy certainty," which had worried them in the past.
However, for now, energy companies must still deal with a federal government that seems a bit clueless. An excellent example is a recent report showing that renewable energy policy will shave off an average of Au$28 a year from customers' bills by 2020. But the current government says this measure, despite driving falling prices and meeting renewable energy targets, will not be extended beyond 2020.
The current split between state and federal politicians means that the states have taken the lead in clean energy development. The federal role has been described as one in which "Australia's international reputation" has been trashed by new commitments to coals and lies about climate-related progress.
The renewable future
As rocky as the road has been, it is clear that Australia is making the long-term shift to renewable energy as supported by its abundant resources. Despite current challenges, not only does Australia have the ability to meet its own energy needs — it can become a major exporter of clean energy. Its Asia-Pacific neighbor Indonesia offers a huge market and, working together, both nations could become 100% renewable by 2050. The possibilities are endless for Australia, whether it takes a slow road or clear the obstacles and commit fully to a future powered by renewable energy.
(Featured image by DepositPhotos)