Repurposing old gadgets is the newest trend in technology
If you have an old but functional smartphone or tablet that you don't use anymore, you can turn it into something practical and handy.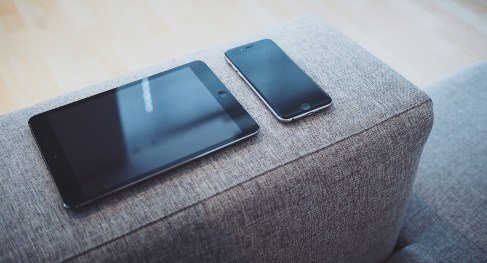 There is one obvious downside to our fascination with gadgets—obsolescence.
Just when we start to get used to our new purchases, be it a smartphone, tablet, laptop or television, it seems there is a better one around the corner. To make matters worse, you might even find a newer and shinier tech toy that costs even less than the one you just bought.
Here are some uses for your old tech products that you can consider before you ditch them:
Surveillance camera
If you have an old but functional smartphone or tablet that you don't use anymore, you can build a free internet enabled security cam. Just install one of the free apps that use your device's camera such as "Presence" or "Manything" for iOS or "Salient Eye" for Android, and leave that device plugged in turned on and pointed towards something you want to keep an eye on.
Now from your primary phone or tablet, you can see what your older device is seeing or you could set up motion alerts so you will be notified of any movement. Some of these apps have an option to record footage and you will be able to preview it to on the phone or the tablet itself. And also, many of these apps are enabling two-way voice communication which can be quite useful for owners to interact with their pets while outside of the home.
Universal remote
Why spend hundreds of dollars on a touchscreen universal remote when you got a perfectly good smartphone or tablet that can do the trick. Many phones and tablets including ones from Samsung, Sony, and LG have an infrared or IR blaster to control your home theater right out of the box. Even if yours doesn't have an IR blaster, many new smart TVs, Internet-connected Blu-ray players, and media boxes support remote apps for your device. As long as you have Wi-Fi you are good to go.
A popular app is called "Sure Universal Remote" for both iOS and Android. You can also use your old tablet or smartphone to control other devices in your home like your smart thermostat, LED lights, multi-room sound system, and more.
Backup drive
Another cool way to repurpose your old tech is to use it as a backup drive. Instead of buying an external hard drive, consider wiping your old phone or tablet clean. After connecting it to your PC or Mac via its USB cable, you can drag and drop your important photos, videos, music or documents.
Now you can keep this backup in a safe place, just in case you need it in the future. Sure, you might only get smaller storage space with a spare phone or tablet, but it might just be enough for some. Plus it's still an ideal way to protect your important files without having to spend any additional money.
Digital photo frame
While digital photo frames aren't as popular as they used to be, you can still turn an old tablet into one for your desk at work, kitchen counter or even mounted to a wall in your hallway. Many of the tablet operating systems like iOS and Android have built-in photo gallery apps that can be programmed as a slideshow, and display all of your photos and videos every few seconds, minutes, or hours.
You can also save and collect your stuff on the phone or tablet's internal memory, or if you are online, linked to one of the many free photo services you can update. Android users can opt for the free "Day Frame" app while iPad owners might consider the "Digital Photo Frame" app, both of each pull images from social media feeds including Instagram, Facebook, Twitter, and others.