Are robots only the beginning of what future machines will be capable of?
The development of artificial intelligence has asserted the roles of robots in daily life, with many of them able to accomplish what human hands can do.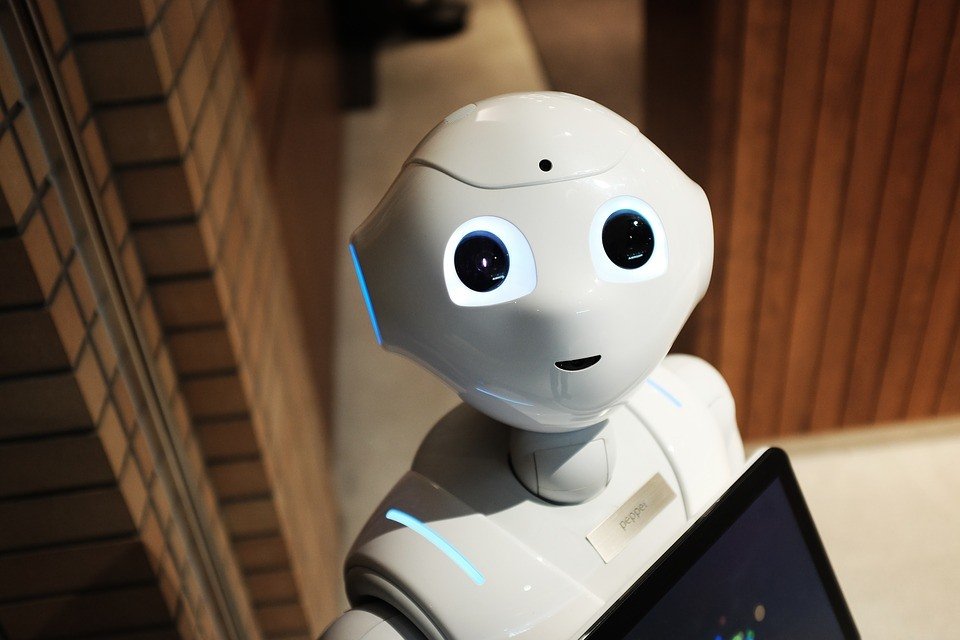 Look at the headlines of any major tech publication or website and you'll likely be amazed at what robots can do. What's already happening is impressive, but some forward-thinking people are wondering what else is possible.
Robots are taking over tedious tasks
You've almost certainly heard about how robotic giants are often used in warehouses to lift items and pick products from shelves at higher accuracy and speed rates than humans can manage. However, many of the robots of the future will be more visible to consumers because they'll help us get the things we need or perform other crucial tasks without delay.
A California-based company called Zume relies on robots to work alongside humans to craft perfect pizzas. The robots get uniform results and combine ingredients for oven-ready pizzas faster than people can. What's more, Zume uses an on-route cooking concept so consumers receive the pizzas they've ordered in about 20 minutes. Zume's delivery trucks have pizza ovens inside, so customers get pies straight from ovens into their hands.
Since engineers are working on autonomous cars, it makes sense that Zume's methods might be even more powered by automation in the future. The company could command their gadgets to make pizzas and then put the food inside of self-driving cars that navigate to hungry people's doorsteps.
There are also several robots on the market that tackle what some people may consider the most tedious task of all: cleaning the house. They can wash your windows, vacuum your floors and more. However, the one downside is that you can't buy a robotic helper to do everything around your house because the offerings on the market can only handle a few things.
Analysts say many of the robots of the future will be the collaborative type, which means they can safely work in spaces shared by humans. Although people are looking at ways to use collaborative bots in the industrial realm, they could also be used to boost the productivity of human house cleaners and help a residence-tidying company you hire get your house sparkling in half the time.
The machines of the future may promote better health and aid overworked doctors
People also hope futuristic gadgets will play definitive roles in helping us maintain good health. The national shortage of mental health professionals, specifically psychiatrists, is something that could eventually be eased by robots that provide assistance to people with mental health issues.
Engineers have already created robots that support the work clinicians do by reducing anxiety and depression and predicting which patients may resort to suicide. For now, real people monitor the robots, but as the machines get smarter and automation takes precedence, the role of humans may decline so they can use their skills in other ways.
In the United Kingdom, Ali Parsa, the leader of a company that offers innovative medical technologies, says upcoming machines will be able to diagnose patients more accurately and faster than human doctors can, which means the humans can focus their efforts on administering treatments rather than finding out what's wrong.
Also, there may be a time in the not-too-distant future when artificial intelligence replaces the jobs that 911 dispatchers do. In London, a test program has launched that allows people to use their smartphones to describe symptoms when they call for emergency help. Artificial intelligence then assesses the urgency of what they're experiencing and advises callers whether they can rely on home remedies or need professional help.
Robots in the retail world
Based on what you've already read, you'd probably not be surprised to find out that many of the giants in the retail industry are experimenting with non-human helpers to assist shoppers. One of them is Lowe's, the home improvement store, with its "Lowebot." Target and Best Buy are two other big names that are testing out robots in their stock rooms and customer-facing areas.
Retailers believe this kind of technology may improve productivity for shoppers and workers alike because it'll reduce errors and keep shelves full. Plus, many people get frustrated that the human customer service associates they encounter may not be knowledgeable enough about specific products. An automation-driven bot could retain and quickly access accurate information individuals need to know.
In the majority of future retail locations, there's a chance people will be able to buy the things they need without ever interacting with humans. Amazon has a pilot program for a convenience store without human staff members.
This is just a brief overview presenting some of the things robots already do and expectations for the future. It'll be exciting to see how upcoming technologies play out.
—
DISCLAIMER: This article expresses my own ideas and opinions. Any information I have shared are from sources that I believe to be reliable and accurate. I did not receive any financial compensation in writing this post, nor do I own any shares in any company I've mentioned. I encourage any reader to do their own diligent research first before making any investment decisions.