The role of e-commerce in changing entrepreneurship as a career
The rapid growth of online shopping is giving rise to more entrepreneurs who are choosing a career in e-commerce.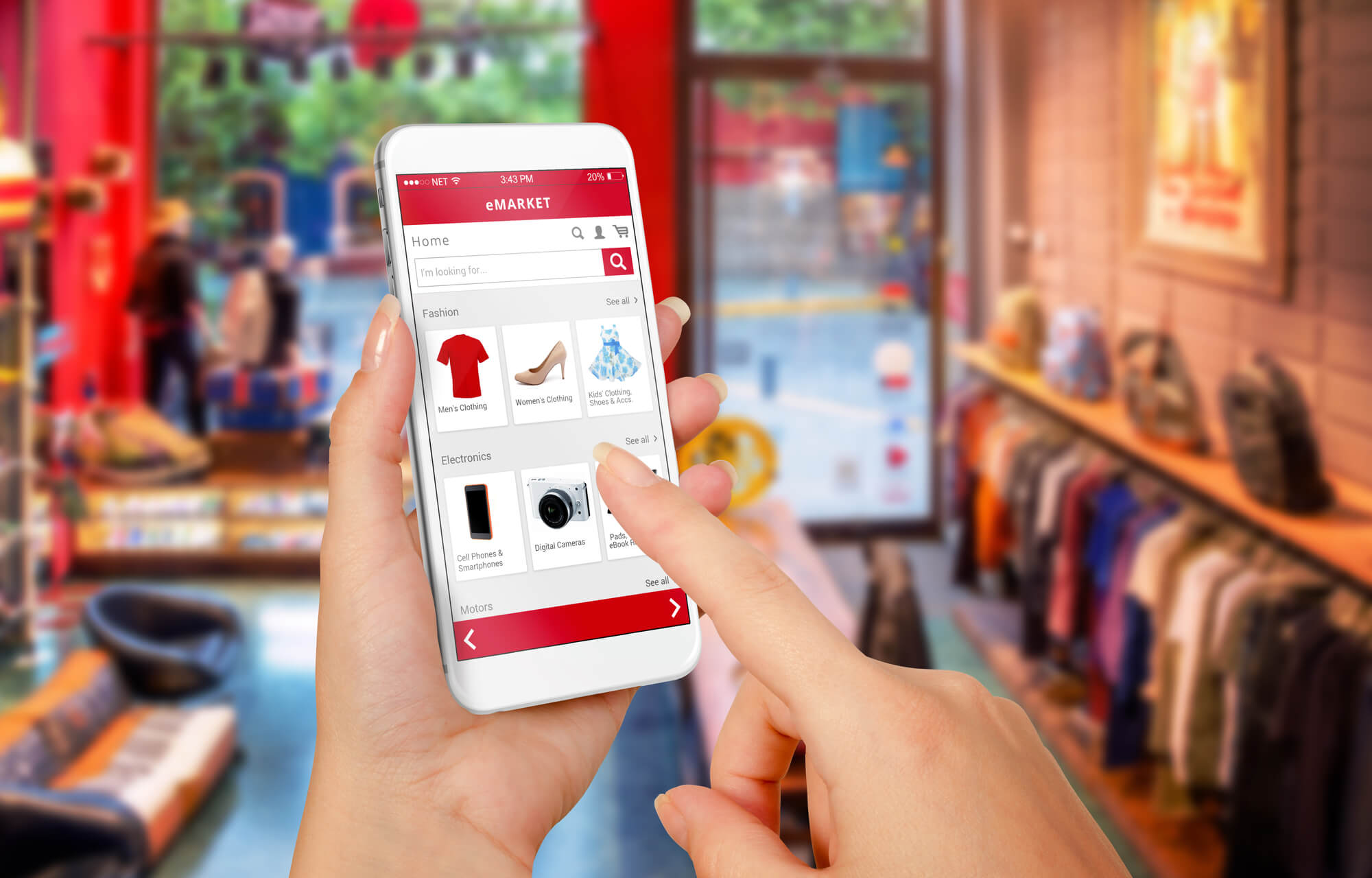 According to reports, it is estimated that the global retail e-commerce sales will reach about 13 percent in the year 2019 from today's stat of 10.1 percent. Thus, it is a great opportunity for the entrepreneurs to expand their boundaries by opening an online store. This is an important step to take because if you limit your customer reach, you will be left behind the market.
How many of you do online shopping? I think many because it is a simple procedure, you just have to open the application and browse through your desired categories, select the items you want to buy, and within three to four business days, that product will be at your doorstep. E-commerce is becoming popular day by day due to its vast advantages, including the convenience of shopping anytime and anywhere. I am sure that you will get exhausted from going store to store searching for that particular dress you want. But, I am certain that you will save a lot of time and energy shopping via an e-commerce website.
Why online?
Searching the products online is a much simpler task compared to browsing the entire street of shops. Thus, running an e-commerce business is effective and productive, and there is less capital investment required compared to owning a physical storefront. You are not required to deal with any unwanted overheads, rentals for the retail shops, and recruiting sales staff. The only thing you have to do is deliver quality products to the consumers on time and promote your business in different ways.
This all seems simple, but I assure you that it is not that easy as it looks like. Being an entrepreneur gives you a hard life, and the one who manages to cope with all the problems survives at the end and those who can't, everything shuts down for them. It is statistically proven that only one or two among 10 entrepreneurs enjoy the taste of success, and the rest of them fail. In a recent study conducted in the U.K., the number of businesses that went down increased from 246,000 to 252,000 in just one year. This shows that the road to success is not easy, and entrepreneurs need to understand that they need to sharpen their skills.
With everything going online, e-commerce is a great platform for the entrepreneurs to make their business reach the global market. Nowadays, it is a must to have an online presence of business as it is considered the best communication medium between the vendor and the consumer. It only requires the right marketing strategy and every consumer around the globe will get attracted to your business. You can set up chronic payments for your business by doing some research like finding an investor. Billing and payments will be done consistently. The transactions are cleared within seconds, and there is no waiting for the 30-day clearance of the check.
Setting up an online shop requires a high level of optimism. It is a trait that can help an entrepreneur to overcome the challenges and difficulties of starting a business. It is the passion that makes an individual to give his/her full potential in doing something he/she loves, and when it comes to making a career out of it, there is pressure also. "Yes, I can" should be the attitude of an individual, and it will quickly turn into "Wow! It's working." Positive thinking is all that is needed to face the skepticism from the competitors and banks.
So, what does it take to go online? It is not a difficult process; you are just required to follow the positivity and apply it in these three areas: planning, developing the market strategy, and understanding the technical requirements.
1. Planning
Before starting the e-commerce business, it is important for an entrepreneur to consider and decide what he/she is going to do and how. Every business starts with a plan, and if you are struggling to find any information, there is no better place than the internet, or you can learn from your competitors and peers. Gather as much knowledge as you can because you are going to need it. The planning should cover all the aspects of online business with a critical eye.
Moreover, the internet business is required to run full time as it is not any retail store that closes after 10 p.m. The purpose of the online market is that the consumers can avail anything they need anytime and from any place. So, in the first place, by not providing 24/7 services to the consumers, your business will fail to fulfill the orders, and in return, you will miss the only chance of building loyalty and a bond of trust with your consumers.
2. Developing the market strategy
It is considered the most important aspect of an online business. The question is how you will attract customers into buying your products. The consumers of the online business love to know what the product looks like, and since they can't touch it with their hands to check it, it is better that you provide some quality photos of the products from different angles. And when it comes to marketing strategy, avoid over-describing your business and products on the site. Provide only useful information that you think will be relevant for a consumer. You can take the help of social media for that as you can reach the mass audience via social media. On the other hand, search engine optimization also plays an important role. The search engine results list must contain your website link, and it should be on the top at least.
3. Understanding the technical requirements
This is what leads the visitors to turn into buyers. The website for your online business must look attractive and productive at the same time. A virtual shopping cart is the initial stage of the fulfillment process. Allow the consumers to browse through the products and provide them with the option of saving their selected items. Moreover, the user interface should look convincing and hence, you must provide the add-on to your website. Things like "Hurry! Limited period offer," "off-season sale" and more, add things which the consumers find hard to resist.
Last but not the least, it is necessary that the consumer can easily access your website, and for this, don't force them to go through the lengthy process of sign and log-in, filling huge forms, feedbacks, passwords and more.
(Featured image by DepositPhotos)
—
DISCLAIMER: This article expresses my own ideas and opinions. Any information I have shared are from sources that I believe to be reliable and accurate. I did not receive any financial compensation for writing this post, nor do I own any shares in any company I've mentioned. I encourage any reader to do their own diligent research first before making any investment decisions.