The role of social media marketing in E-Commerce
When it comes to businesses, be it related to E-commerce or a business that deals solely with products, the first thing they all need to work on is brand awareness. That is step one of every marketing funnel. If people have never heard of you, they will never buy from you. The only way a brand can raise brand awareness is by making sure it is active and present on every social media platform.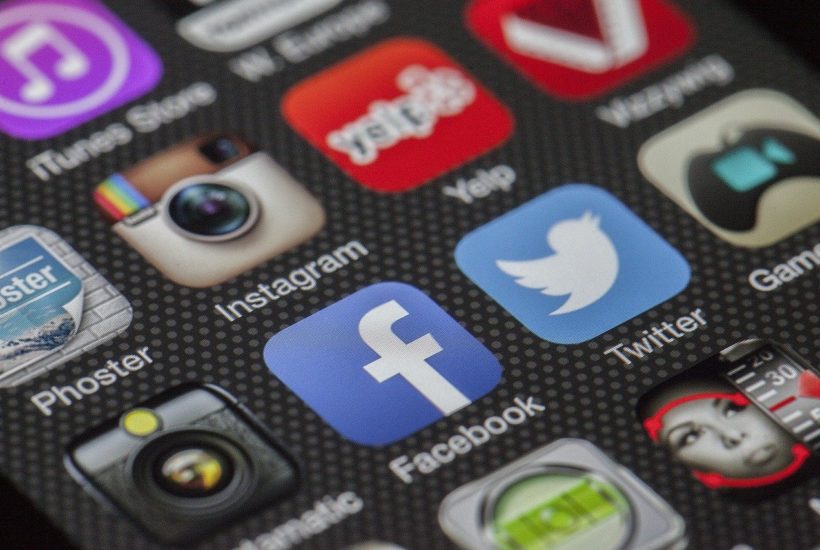 Social media marketing is a vast field that keeps on growing with every passing day. Platforms like Facebook, Twitter, and Instagram have algorithms that keep changing every second, and it takes experts months to figure out how to master them. Social media has revolutionized the way we think, act, and perceive things. Due to this, it is being used by every business that wants to stay relevant in today's world. Especially in the times of Covid-19, it was social media that rose to the occasion and helped many businesses thrive in uncertain times.
When we talk about E-commerce, it is impossible not to discuss social media. They are the two inseparable friends who always go hand in hand. You can never have a successful E-commerce brand without having a fully functional social media presence. If you fail to make your social media stand out, you will be forgotten and the traffic coming to your website will eventually decrease, shrinking your sales and profits.
The impact of social media on E-Commerce websites:
All E-Commerce stores work by following a straightforward rule of thumb. When the number of visitors increases on the website, the sales will increase as well. Bur for people to come on to your website, you need to create awareness. And the only great way to create awareness is with social media. So, brands generally gravitate towards social media because that is the ultimate way to create awareness. When you market your brand on platforms such as Facebook, Twitter or Reddit, it will become easier to let customers know about your brand. Organically and through campaigns, a brand can easily reach out to thousands of customers which later pays off. The higher the brand awareness, the higher will be the number of people who try your products or services. That is the power of social media and for E-Commerce websites; it is a gold-mine which can get you overnight success if used correctly.
Let's look at Amazon, which is hands down the biggest E-commerce marketplace. They work diligently on their social media platforms to impress buyers and to motivate their buying behaviour. They will give time-based discounts to old customers or show ads of a product you searched so that you can instantly get it from Amazon. Their marketing tactics enable their sales, and these two functions go hand in hand.
The benefits of using social media for E-Commerce Websites:
Social media is something which can take your sales from 09 to 100 quick. No matter what you do with an E-Commerce website, it will always come on to how good your social media marketing strategy is. While you will have your website to sell your products and services, you can also link up your social media as the marketplace from where customers come to you. It will provide you with another source of revenue stream. And if you have got a department of smart marketers working in your team, you might even be able to get money through social media via the help of ads. The money coming out of your products will be way less than the money you will be earning. You can easily make money from vendors by selling their products on your website as well, and you can also do different collaborations to promote various brands. If you can generate the right word of mouth, your revenue streams will double since people will be willing to work with you and will end up paying you for that.
When you market your brand on social media, you are announcing to the world that you are now working and operating a business. You let people know about your services, and then you persuade them to visit your website by showing them repeated ads. This brings in traffic to your website since customers see your name frequently and become curious to check you out. All relevant customers will stay on the website after finding what they needed or wanted and will then check out and complete the whole buying process. People who left the website without buying anything will be retargeted so they can be persuaded into shopping from you.
Regardless of the shopping behaviour, the traffic on your website will increase since more people will get to know about your brand. That increased traffic will help you get more leads, and those leads will eventually convert thus doubling up your returns.
Did you know that social media platforms such as Facebook and Pinterest now have their shop features? You can easily link up your shop from your website with your social media, and in a matter of minutes, customers can start buying from your social media platforms as well. They will find it much more convenient since they will not have to make an unnecessary trip to your website. When everything is compiled in one place that is on a social media platform, many customers will shop and check out from there.
It is good since the easier it is to use an E-commerce website and to have products and services delivered to you. It saves time, effort and money, which in the long run becomes a great selling point for many customers and the business itself.
What is the first thing you do when you need to build credibility? You need to make a particular image of yourself or your brand in your consumer's mind. The brand that does that in the best way possible will win. Social media provides businesses with an opportunity to work on their image. A brand that always gives coupons on different occasions might be more popular than others because they will have an attractive feature to sell. Likewise, a brand that listens to its customers and engages in different conversations with them will always be considered more credible. To increase the orders on their sales, many E-Commerce businesses work hard on social media and listen to what their customers are saying. It helps them understand what products are in demand and what needs to be made better or changed about their service.
Compared to many E-commerce websites, social media is far more user friendly since it works amazingly well on mobile phones and tablets. Most of the times, E-commerce websites prefer computers and do not do well on mobile devices. So if a brand has an E-Commerce website and also a store on social media, they can quickly get a lot more orders from there since consumers will use a platform which is easy and convenient. That is a factor that many consumers will love, and that is something the brand can use to make themselves differentiated amongst the competition.
E-Commerce giants paving the way:
When you think about E-commerce, the most prominent names such as Amazon and Alibaba, might come to mind. Why is it that these two are the only websites that we instantly think about it? With the power of social media and incomparable services, they have made themselves the giants of this industry and are dealing in billions. The money aside, it is not just the nature of the business, which made them a giant. Their marketing strategy and well-thought campaigns gave them an edge over their competitors who did not work on their brand awareness. The top E-commerce markets did everything in their power to make people change their mind about online shopping, and that is what made them trustable for the consumers.
Final thoughts:
When we talk about any business, be it related to E-commerce or a business that deals solely in products, the first thing they all need to work on is brand awareness and brand image. That is the step one of every marketing funnel. If you want your sales increase, you need more and more people who know your brand. If people would have never heard of you, they will never buy from you. That is the consumer psyche. It sounds terrible and exploitative, but it is the job of every marketer to make sure their customers know who they are and their offerings. Once that step is completed, they then need to work on making themselves accessible. The only way a brand can do that is by making sure it is active and present on every social media platform. Once that gets done, it will be a smooth sail from there.
—
(Featured image by LoboStudioHamburg via Pixabay)
DISCLAIMER: This article was written by a third party contributor and does not reflect the opinion of Born2Invest, its management, staff or its associates. Please review our disclaimer for more information.
This article may include forward-looking statements. These forward-looking statements generally are identified by the words "believe," "project," "estimate," "become," "plan," "will," and similar expressions. These forward-looking statements involve known and unknown risks as well as uncertainties, including those discussed in the following cautionary statements and elsewhere in this article and on this site. Although the Company may believe that its expectations are based on reasonable assumptions, the actual results that the Company may achieve may differ materially from any forward-looking statements, which reflect the opinions of the management of the Company only as of the date hereof. Additionally, please make sure to read these important disclosures.