Romania leads EU rapeseed exporters
Romania did not only increase its share in EU production but also managed to lead rapeseed exporters in Europe.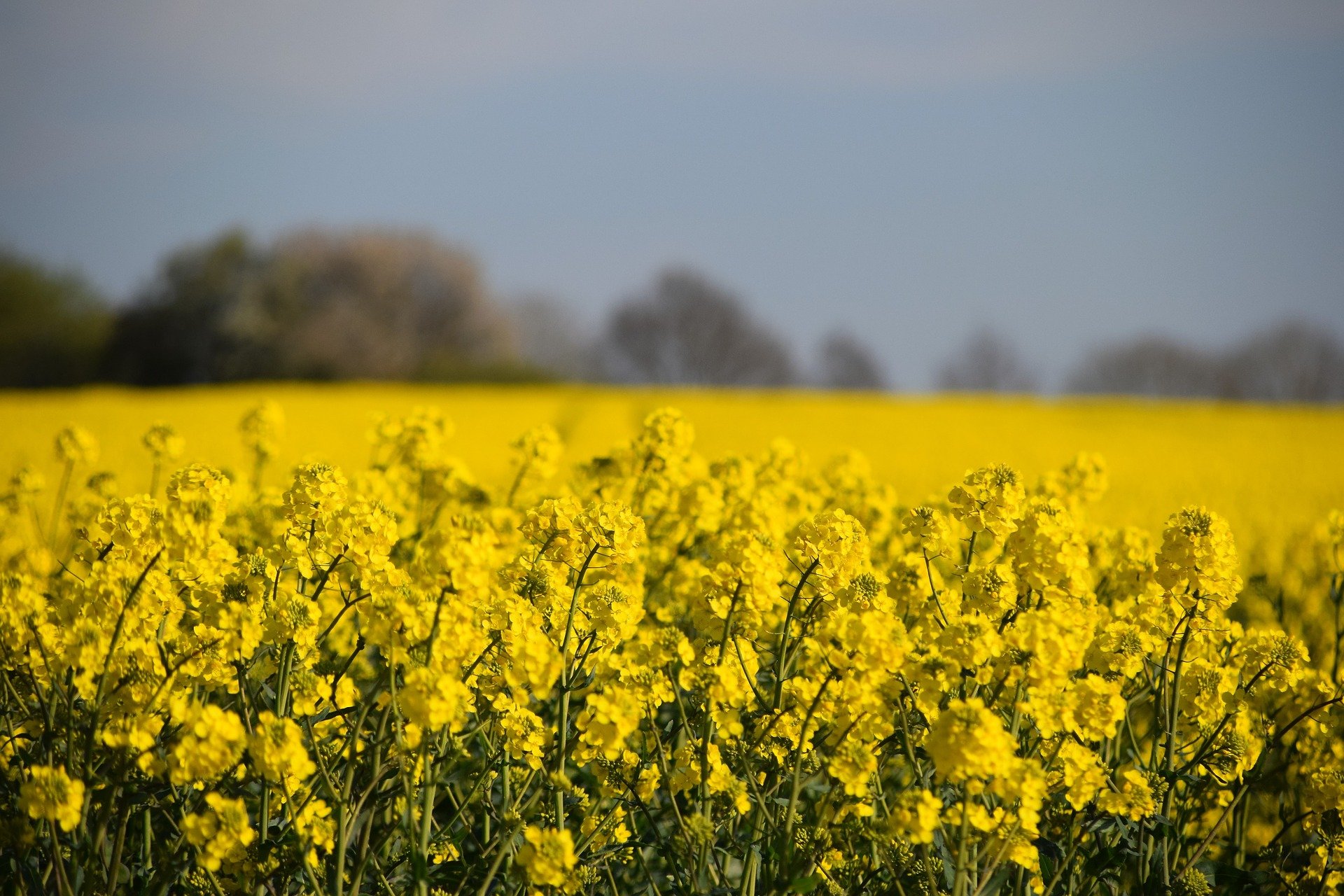 Following the 2017/18 harvest results, the European Commission upwardly revised EU rape plantings against its preliminary estimates published in the spring. October's estimate equals 6780 Th ha against 6620 Th ha expected in April 2017 (up four percent from the five-year average). Only the 2010/11 season witnessed a larger area (7000 Th ha).
Rapeseed production amounted to 22.29 MMT that is also a second high after the bumper-crop season of 2014/15 сезона (24.27 MMT).
Rapeseed purchases by the EU from third countries hit an all-time high of 4.7 MMT in the 2016/17 season. The rich harvest of 2017 will make it possible to reduce imports from third countries to 3.46 MMT (down 1.24 MMT). Also, it will promote domestic trade between EU members.
Romania continues building up its presence in rapeseed supplies both within the EU and to external markets. On this way, the country relies on the further expansion of planted acreage and increasing own production.
Taking into account rapeseed output growth in other major producing countries, Romania managed to increase its share in EU production to eight percent in 2017 (seven percent in 2016). Having outstripped the United Kingdom in terms of planted area, Romania gradually catches up with it in terms of the total rapeseed crop, too. Romanian farmers harvested some 1700 KMT of rapeseed in 2017 (1350 KMT in the 2016/17 season), while 1890 KMT was harvested in the United Kingdom (1775 KMT in 2016).
Nonetheless, Romania plays a more significant role in rapeseed exports than some other larger growers of this crop. In MY 2016/17, Romania outstripped Poland in rapeseed exports and even challenged the top EU player, i.e. France.
Romania exported 1163 KMT of rapeseed to the EU domestic market in the 2016/17 season (590 KMT in the previous season) owing to weakened competition from Poland. Shipments to external markets went up, too: 262 KMT was supplied to third countries (184 KMT).
The top exporter—France—ships rapeseed mostly to the domestic market. French rapeseed exports totaled 1376 KMT in MY 2016/17 (1490 KMT in the previous season). Thus, France remains the largest supplier to the EU domestic market. However, Romania is the EU champion in terms of total exports (1425 KMT) in the 2016/17 season.
Romania almost doubled exports to Belgium in the 2016/17 season (433 KMT against 233 KMT in the 2015/16 season). Exports to the Netherlands increased as much (290 KMT against 143 KMT). Germany is the third largest importer, having stepped up purchases to 154.6 KMT (48 KMT).
The UAE purchased a record 132 KMT of Romanian rapeseed (26 KMT). Romania for the first time exported this commodity to Iran (8.83 KMT). Slacker demand was seen from Turkey, which reduced purchases to 84 KMT (149 KMT).
Thanks to a bumper crop in 2017, Romanian traders keep making progress in the current season, too. According to port statistics for July-September, Romania exported 820 KMT of rapeseed to EU countries and 76.9 KMT to third countries, which is 20 KMT more than at the same time last season. As before, the key end markets in the EU are Belgium, the Netherlands, and Germany. The UAE and Iran remain the largest buyers among non-EU importers. In view of the record fast pace of rapeseed shipments, Romania may realize its rapeseed export potential as soon as October.
—
DISCLAIMER: This article expresses my own ideas and opinions. Any information I have shared are from sources that I believe to be reliable and accurate. I did not receive any financial compensation in writing this post, nor do I own any shares in any company I've mentioned. I encourage any reader to do their own diligent research first before making any investment decisions.