Rural America will benefit from upcoming P3 investments
P3s are now being launched for all types of projects in smaller cities and taxpayers will benefit as public assets are salvaged and/or improved.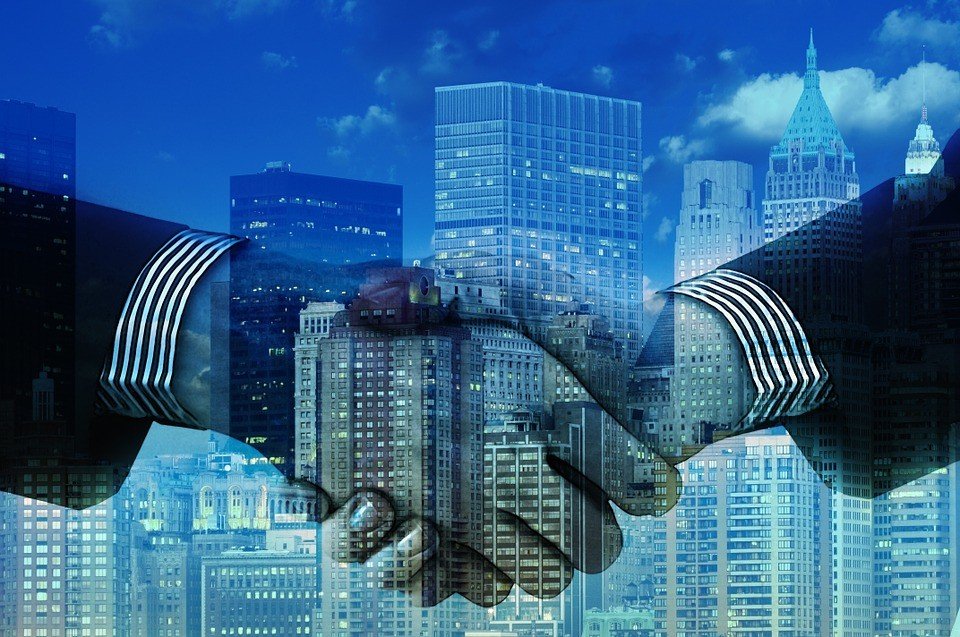 The lack of P3 investments in smaller cities and rural areas is about to change as city leaders are launching public-private partnerships for redevelopment projects.
There's lots of news about major cities launching public-private partnerships (P3s) to rebuild, upgrade and improve urban assets. The P3s have become attractive because of a lack of public funding and an abundance of private-sector capital just waiting to be tapped.
But, there's not much news about P3s in smaller cities or in rural areas. That is about to change. As public officials in less populated parts of the country lament that the projects they need to launch are not large enough to capture the attention of investors or experienced contracting partners, some of their counterparts are forging ahead.
Many creative and innovative city leaders have found ways to get around all obstacles. P3s are now being launched for all types of projects in smaller cities and taxpayers will benefit as public assets are salvaged and/or improved.
Redevelopment projects are becoming common and most involve a private-sector partner. Smaller communities are revitalizing downtown areas, developing commercial ventures on non-revenue-producing property, building libraries, parks and repairing roadways through P3s. Such efforts always lead to increased property values and increased revenues for the city, and many of the P3 projects involve adding new revenue streams to city coffers.
One of the issues facing small cities and rural areas in initiating P3s is formulating a revenue model to repay the private investment of capital. And, another hurdle has been that the projects are not large enough to capture the attention of experienced contracting partners. City leaders in many regions have solved that problem by consolidating a number of projects and finding ways to incentivize partners, bringing grant funding to the table and offering attractive benefits such as exclusive development rights.
Other incentives include long-term leasing agreements and revenue-sharing opportunities. One common thread is the use of Tax Increment Financing (TIF) in which future gains in taxes from a redevelopment effort are used to repay bonds that provide a financial incentive to an investor.
In addition to P3s for redevelopment, infrastructure and amenity projects, there are numerous examples of small city P3s that address broadband, water and wastewater facility operations and parking garages. New P3 projects are also emerging in the areas of smart lighting, solar energy, municipal facilities consolidation and green stormwater infrastructure.
In January, the city of Missoula, Mont., worked to finalize a P3 to redevelop a riverfront property. The project will include a conference center, hotel, parking, retail, restaurants, entertainment space, offices, housing and a public plaza. A large project for a mid-size city! The city is selling the riverfront property to developers and will buy a portion of the conference center and the parking garage once the facilities are built. The total project cost will be approximately $150 million.
Another new P3 is occurring in Salina, Kan., a city with a population of less than 50,000. The city just approved a $154 million downtown redevelopment project that includes $105 million in private funding, $19.1 million in state-issued STAR bonds, $9.2 million in Community Improvement District sales tax funds and $4.9 million in TIF property tax funds. The city will get a downtown hotel, a field house, new streetscapes, theater improvements, a museum and low-income apartments.
Another P3 in Texarkana, Texas, a city with a population of under 37,000, will involve a mixed-use historical preservation project. The city will get new residential space as well as commercial space on the first floor of a building that is located on city property. The revenue model includes HUD funds along with federal and state historic credits, an EPA cleanup loan and some conventional debt.
In June 2016, the city of Burlington, Vt., launched a P3 for a marina project. The engagement allows the private-sector partner to build a 160-slip facility on public land and then operate the marina for 40 years. The city will receive lease payments for 40 years as well as public amenities. TIF funding will be used to help fund some of the amenities, including a parking lot and a park.
In 2016, the city of Noblesville, Ind., inked an agreement with an athletic facilities developer to build the Noble Field House at Finch Creek Park. The project includes a $15 million, 130,000-square-foot youth sports facility. Under the P3 agreement, the developer is responsible for all capital construction, operating and maintenance costs. Incentives to the developer include $300,000 annually in property tax reimbursement for 20 years, $250,000 annually from TIF funding for 20 years and the sale of 10 acres of land for $500,000.
City leaders in smaller cities are indeed becoming creative as they rebuild and upgrade public assets.
—
DISCLAIMER: This article expresses my own ideas and opinions. Any information I have shared are from sources that I believe to be reliable and accurate. I did not receive any financial compensation in writing this post, nor do I own any shares in any company I've mentioned. I encourage any reader to do their own diligent research first before making any investment decisions.