Russia and China's nickel connection
China and Russia have set aside their differences and worked on improving their diplomatic relations, leading the two countries to transact with the supply of metals like nickel.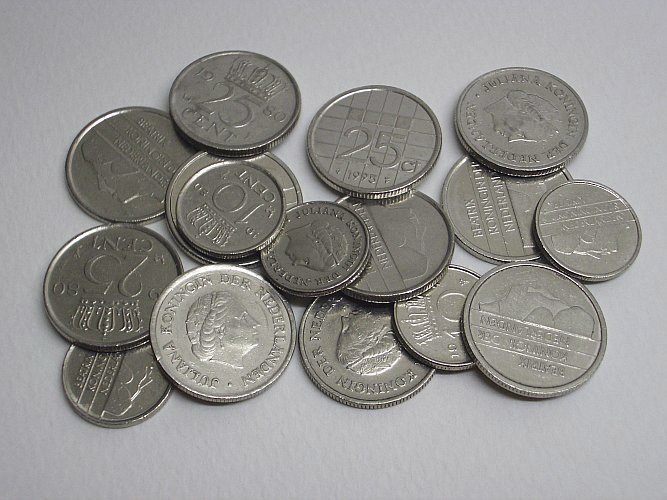 Ever since the dissolution of the Soviet Union and the establishment of the Russian Federation in 1991, Russia and China have put the past border disagreements behind them and sought to better their diplomatic relations. Both countries signed a Treaty of Good Neighborliness and Friendly Cooperation in 2001 as a pact for peaceful relations, economic cooperation, and diplomatic and geopolitical reliance. Russian President Vladimir Putin even remarked in 2013 that the two nations were forging a special relationship.
The two countries' mutually beneficial relationship can be seen in their economic relations. Being one of the world's largest consumers of metals and energy, China gets much of its mining and petrochemicals supply from Russia. This is especially true for refined nickel, which is one of Russia's top exports. In fact, according to Chinese customs data, about 46 percent of China's refined nickel imports come from China, making Russia China's biggest refined nickel supplier.
The fall of China's NPI
Nickel is an important component in the manufacture of stainless steel and nickel pig iron (NPI). NPI is a low-grade ferronickel invented in China as a cheaper alternative to pure nickel for the production of stainless steel. The commercial production of NPI was a response to the high price of nickel in the world market, as it made use of cheaper laterite nickel ore instead of the more expensive pure nickel.
Indonesia had been China's biggest supplier of raw nickel, but this stopped when the country enacted an export ban on all raw materials at the start of 2014. The Philippines stepped up its game to cut the slack, then becoming China's biggest source of lower grade laterite nickel ore. Furthermore, China's major ports have hoarded enough nickel stockpiles to last for months. But this could only go on for so long as rains disrupt ore shipments from the Philippines.
Analysts think that it is only a matter of time before China's NPI industry starts cracking. Last March, stocks in five of the country's main ports have halved within a year. Tougher antipollution laws in China are also forcing many NPI producers to close down, and Commerzbank forecasts that China's NPI production could fall by as much as 12 percent in 2015.
With dwindling raw ore supplies, China's stainless steel producers would more likely turn to importing pure nickel, putting upward pressure on nickel prices and increasing its imports from Russia. According to Tokyo-based analyst Kazuhiko Saito, Russia's refined supply could fill the gap left by the slowing production of NPI in China. After all, China imported 77, 527 metric tons of refined nickel from Russia in 2013, out of Russia's total 2013 nickel production of 168,190 tons.
More Russian nickel producers
China continues to be an important nickel trade partner of Russia, especially since Western sanctions have been imposed on the latter due to its conflict with Ukraine. A Bloomberg News survey done in April 2014 said that Russian nickel producers exporting to the United States and Europe would switch to China once the sanctions have been enacted. Norilsk Nickel, Russia's leading producer of refined nickel, accounts for 17 percent of global refined nickel output.
Russia's Amur Minerals Corporation (OTC: AMMCF) is also looking to China as a potential trade partner, given its location's close proximity to Chinese territory. Amur Minerals' flagship venture, Kun-Manie Project, operates in the Amur Oblast Region in the Russian Far East, where it has discovered an estimated 830,000 tons of nickel sulfide. China lies just across the Amur River to the south.
At present, Amur Minerals is awaiting the approval of its production license from Russian Prime Minister Dmitry Medvedev after having completed the necessary documentation for all the appropriate Russian agencies. Once approved, the nickel mining company could commence production and help sate China's insatiable appetite for nickel.
Amur Minerals CEO: Securing licence 'just a matter of time'
What's next?
Though the number of market players bullish about nickel prices is gradually declining due to the metal currently being seeped into bear territory, ferronickel and refined nickel imports in China seem to be recovering. According to Reuters, net imports of ferronickel used in stainless steel production surged by 40 percent in 2014 and were up again by 47 percent in January and February 2015. Imports of refined nickel have also recovered since April of 2014. If these trends continue, nickel prices could push higher, benefiting Russia's nickel export industry despite ruble crisis.
Featured Photo by W. Oelen via Wikimedia Commons. CC BY-SA 3.0
—   
This article may include forward-looking statements. These forward-looking statements generally are identified by the words "believe," "project," "estimate," "become," "plan," "will," and similar expressions. These forward-looking statements involve known and unknown risks as well as uncertainties, including those discussed in the following cautionary statements and elsewhere in this article and on this site. Although the Company may believe that its expectations are based on reasonable assumptions, the actual results that the Company may achieve may differ materially from any forward-looking statements, which reflect the opinions of the management of the Company only as of the date hereof. Additionally, please make sure to read these important disclosures.