Russian Company Merkator Plans to Export its Equipment Globally
Moscow leads Russia in non-resource non-energy exports. Industrial goods, including machinery and equipment, make up a significant portion of those exports. Alexander Belogortsev, president of Merkator Holding, the nation's top manufacturer of road cleaning equipment, took the time to tell us about his company's experience in foreign markets and its investment in the segment's digital future.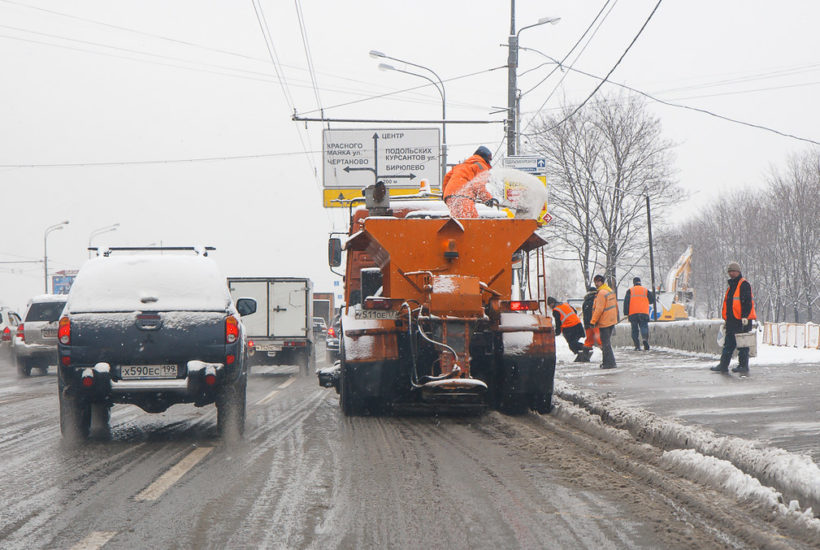 What Merkator makes
Let's start with a virtual tour of the company. How did Merkator Holding get started?
In the early 2000's, we had the idea of installing imported equipment on domestic Kamaz trucks. Combining Russian and foreign products was a smart idea when we got started, but as time went on, we realized that we couldn't keep growing without localizing production. So we built our own plant, and now we manufacture road maintenance and utility equipment both large and small.
What kind of small equipment do you make?
Primarily sidewalk sweepers. They are popular in big cities with extensive pedestrian zones.
Very true. I see your equipment around Moscow all the time.
The capital city uses a lot of our machines. Moscow has the most snowfall of the world's major cities, so keeping the roads and sidewalks clean in winter is a big job.
What about other northern capitals like Helsinki?
Helsinki is nowhere near the size of Moscow, and it has a fraction of the population and vehicle traffic. Traffic is actually the most important consideration. Cleaning empty streets is easy. Keeping them clean when they are full of cars and people is a different story.
How Merkator exports equipment
Tell us about your export sales. What countries do you sell to? What have you learned about their markets?
We would like to see our equipment in every country around the world, of course, but right now our main markets are in CIS states. Our first export customer was in Kazakhstan, and last year we signed a contract with a customer in Uzbekistan. Those markets may seem close to our operations, but each faces distinct issues that we were able to solve with new technology.
As an example, Uzbekistan's high summer temperatures forced us to adapt our sprayer equipment. We now use metal attachments instead of plastic ones, which could melt.
Do you have plans to sell in markets farther abroad?
We are planning to launch sales in Asia and the Middle East. The climate in both places is closer to Uzbekistan than Russia, so we are taking this next year to see how our machines perform in a hot climate. That will give us the data we need to create a sales plan for other hot climates.
Markets in hot areas have interesting business opportunities. One example is the job of removing sand from solar panels. The best way to do it is with a stream of water, but water is hard to come by in those regions. Another option would be to blow the sand off, but we need to find a way to blow it off one solar panel without it landing on the next one. That's something we are working on right now.
Are countries in the Middle East prepared to import equipment, or do they have their own manufacturers?
They don't have anything like what we make. Russia, Europe, the United States, and China are the only places in the world that manufacture road cleaning and maintenance equipment. Other countries import those machines. Since this type of equipment is manufactured in relatively small numbers, it doesn't make sense for most countries to make their own. Because of Russia's size and the number of roads, domestic equipment is the best solution.
Tell us about the process of expanding sales abroad. What kind of problems have you encountered? How do you find partners in new markets?
The Mosprom Export Support Center has been crucial in helping us find partners. Any local manufacturer looking to expand into foreign markets can use the Center to access market research, personalized research, business missions, and trade shows. They helped us attend the Innoprom trade show in Tashkent. We also have our sights on Qatar, where the Mosprom Center's experts are planning buyer events in 2022. We are looking forward to showing them how our experience with digitally controlled equipment could help Qatar in the runup to the 2022 FIFA World Cup.
Digital future
Can you tell us more about how you are using digital controls?
All of our equipment is controlled digitally for driver convenience. A snowplow driver used to have to drive the truck while manually operating the plow and spreader, but now the process is much simpler: you control it all with a joystick, just like an airplane. The driver can keep one hand on the steering wheel and one hand on the joystick.
Do you have any data showing how the digital systems affect performance? How do you show customers that your equipment doesn't just make life easier for the driver?
Definitely. The new system has a direct impact on the quality of snow removal and the volume of deicing agent consumed. Our system for controlling attached equipment lets the driver focus on clearing or cleaning without a lot of extra hand movements. It also allows a remote operator to adjust the deicer application rate to correct for any dosing errors made by the driver.
Our IoT platform, Mayor's Monitor, offers an entirely new approach to managing the road maintenance and utilities sectors, delivering vast improvements in quality of life while optimizing municipal costs.
Background:
The Mosprom Center, a branch of Moscow's department of investment and industrial policy, provides personalized support for local industrial and agribusiness exporters.
The experts at the Center analyze target markets for the capital's manufacturers. Its specialists study macroeconomic reports for each target market, as well as its risk profile, including barriers to entry, the state of the industry in the target market, its dependence on exports and imports, and SWOT analyses of consumer demand. The Center's experts also perform individual analyses for the companies they work with in order to determine the most effective strategy for entering foreign markets.
In addition, as part of its buyer program, the Center's experts help local companies find partners and negotiate with potential buyers abroad. They also help exporters participate in international trade shows and business missions. All of this assistance is provided free of charge.
__
(Featured image by Petr Magera CC BY 2.0 via Flickr)
DISCLAIMER: This article was written by a third party contributor and does not reflect the opinion of Born2Invest, its management, staff or its associates. Please review our disclaimer for more information.
This article may include forward-looking statements. These forward-looking statements generally are identified by the words "believe," "project," "estimate," "become," "plan," "will," and similar expressions. These forward-looking statements involve known and unknown risks as well as uncertainties, including those discussed in the following cautionary statements and elsewhere in this article and on this site. Although the Company may believe that its expectations are based on reasonable assumptions, the actual results that the Company may achieve may differ materially from any forward-looking statements, which reflect the opinions of the management of the Company only as of the date hereof. Additionally, please make sure to read these important disclosures.