The secret to success, according to Amazon CEO Jeff Bezos
Have you ever wondered why Amazon has become one of the world's best companies today?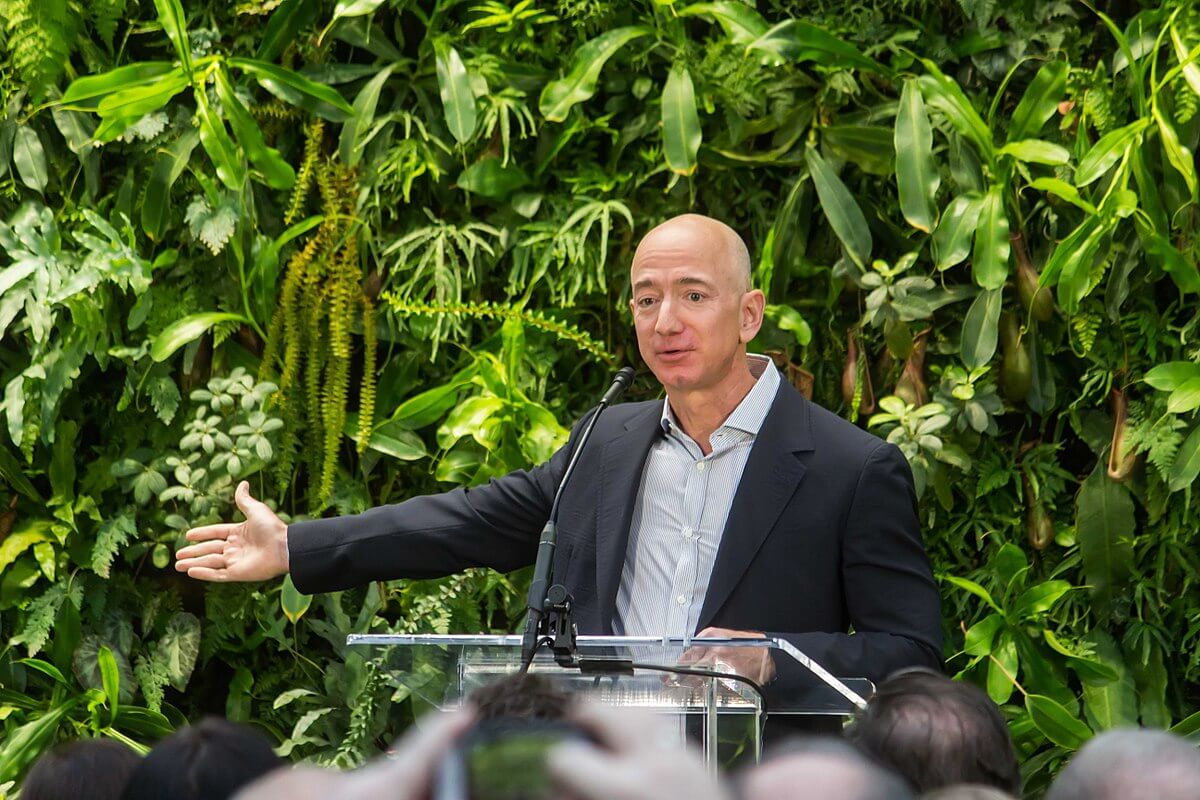 Jeff Bezos is arguably one of the most successful CEOs today, and Amazon is surely one of the most powerful companies in the world. Of course, it's not without reason.
Bezos has been telling his employees and even shareholders that to be successful in the business, he demands only the best and the highest standard from his employees. According to Business Insider, Bezos once wrote to his shareholders back in 1997 about the standards he has set for Amazon, which was then an online bookshop.  
"When I interview people I tell them, 'You can work long, hard, or smart, but at Amazon.com you can't choose two out of three.' Setting the bar high in our approach to hiring has been, and will continue to be, the single most important element of Amazon.com's success," Bezos wrote.
The CEO's formula proved to be quite successful. Since 1995, Bezos' company is considered to be the most successful e-commerce portal in the U.S., and probably the world. In fact, almost 40 percent of the products bought and shipped via online transactions in America have all been credited to Amazon.
But what makes Amazon the runaway success it is now? Here are a few observations:
It is not afraid of innovation.
When Amazon started selling books online, people thought that it was odd to buy a reading material not from an actual bookstore, so its platform was considered a first of its kind.
When the company also started Echo, it was considered as a breakthrough technology in terms of artificial intelligence. It was such a well-developed technology that the company sold 22 million units of the said product in 2017.
The same thought goes with running Amazon as an entity, wherein Bezos strives to make his workforce a cut above the rest.
Bezos never stops believing.
In a 1997 interview with Bezos for Inc., he said that Amazon would probably be unprofitable until the year 2003, and he never hid this truth. He simply showed his dedication to growing the company.
His commitment makes it understandable for him to set three certain standards or criteria that his executives should tick off before hiring a new member of their corporation, per a separate Business Insider article.
The first question is "Will you admire this person?" In one of his letters to shareholders, Bezos wrote that with such a short life, people should aspire to collaborate with people they admire.
"For myself, I've always tried hard to work only with people I admire, and I encourage folks here to be just as demanding," he said in the letter.
The next question is "Will this person raise the average level of effectiveness of the group they're entering?"
Believing that each Amazon employee should be able to see where the company is at in the next five years, Bezos wrote in the same letter, "We want to fight entropy. The bar has to continuously go up."
The last question is "Along what dimension might this person be a superstar?" Bezos once said in 1998 that he likes working with exceptional people and that it's important to hire candidates who have "unique skills, interests, and perspectives that enrich the work environment for all of us." Meaning that it doesn't even matter if that trait applies to their work or not.
This is probably why Amazon has one of the best customer service teams ever. Indeed, Amazon has won multiple awards for its dedication to addressing customer problems, and at one point, its teams handle their jobs with flair! This customer-centric approach has definitely made them one of the best commercial companies to date.
(Featured image by Seattle City Council via Wikimedia Commons. CC BY 2.0.)