Top 10 SET News: Spotify relocates offices, Audi signs deal with D.C. United
Spotify has signed a lease for a recently developed office in New York located inside the Four World Trade Center.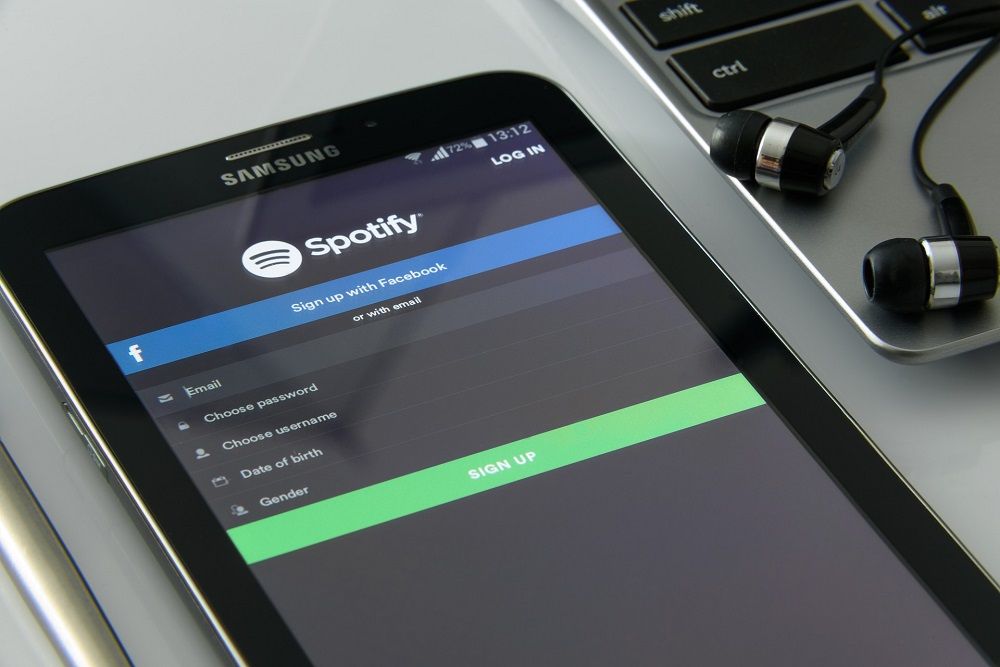 Latest top 10 SET News: Spotify relocates offices, Audi signs deal with D.C. United, Sheeran becomes world's most streamed artist and much more.
Spotify moves to new headquarters
Spotify has signed a lease for a recently developed office in New York located inside the Four World Trade Center. The company will be taking 10 floors of the building, accounting for nearly 380,000 square feet of office space. The space is more than double the size of their current HQ in Manhattan's Flatiron District. The move is expected to create nearly 1,000 new jobs as the company looks to fill new positions in a time of massive expansion. This news comes as Spotify continues to mull a date for its IPO, and the move may influence the company to delay until 2018.
Ed Sheeran takes over as biggest artist
Ed Sheeran has officially taken over as the world's largest streaming artist, surpassing the likes of Drake and The Weeknd. The change comes after Sheeran released two hit singles, Shape of You and Castle on the Hill. According to Spotify, 42.2 million users listen to Sheeran on a monthly basis. That means over 1/3 of Spotify's entire active user base listens to Sheeran every month.
Audi signs naming rights deal
D.C. United has signed a sponsorship agreement with luxury automaker Audi that includes naming rights to the team's new stadium. The agreement is for a duration of 10-15 years with an annual value of $4 million, making it the second biggest deal in the MLS. United plans to officially break ground on the stadium this month, following the stadium's recent approval by the D.C. Zoning Commission. The stadium will be called Audi Field and is slated to open in 2018.
Marlins sale reaches standstill
The Kushner Group will reportedly no longer pursue purchasing the Miami Marlins after a recent report that current owner Jeffrey Loria will be nominated to be the U.S. Ambassador to France. This announcement comes after the news that there was a "handshake agreement" in place to sell the team this year. Jared Kushner, the brother of Joshua who was spearheading the purchasing effort, is, of course, the spouse of Ivanka Trump, and many found the connection to be a bit suspicious. Marlins president David Samson confirmed that the Kushner Group is no longer active in negotiations, but maintained that offers are still being fielded from other groups.
2026 World Cup could feature co-host nations
On Thursday, FIFA President Gianni Infantino said that he "intends to encourage co-hosting" for the 2026 World Cup. The move could allegedly divide the tournament between as many as four countries. The announcement comes after concerns about the financial burden placed on a single host nation, as well as the negative effects of building a stadium to be abandoned after use. The event has only been co-hosted once before when Japan and South Korea collaborated to host the tournament in 2002.
NBC set to hit market with two major events
NBC Sports Group is getting ready to hit the advertising sales market with a package that includes airtime during next year's two biggest events, Super Bowl LII and The Winter Olympics. The Olympics start on February 8th, just four days after Super Bowl LII. The combination allows for a unique business opportunity for NBC, as they will offer a combined package for advertisers that want to be featured in both events. NBC has not yet settled on a price for advertisers, but a company representative said they are "optimistic that the marketplace is going to step up and invest in the game at a very high level."
Lions show interest in hosting Super Bowl
The Detroit Lions recently committed $100 million towards renovating Ford Field, and it appears the team's expectation is that the renovations will help them land another bid to host the Super Bowl. Team President Rod Wood said on Wednesday that he has expressed interest in bidding on the next round, and also that he has expressed interest in hosting the NFL Draft either in Detroit or at Ford Field. The proposed renovations include two new LED video boards, a new sound system, and a redesigned suite and club level. Ford Field last hosted the Super Bowl in 2006.
AL East teams bidding to host iconic rivalry
Could the historic Army-Navy rivalry be played in a baseball stadium in the near future? Navy athletic director Chet Gladchuk was recently quoted saying that both Fenway Park and Yankee Stadium have submitted bids to host the game in 2018. The game is traditionally held at Lincoln Financial Field in Philadelphia but has been played at other venues on occasion. Other stadiums are also in the mix, including the New England Patriots' Gillette Stadium. The selected game site is expected to be announced sometime in May.
Ticketmaster announces acquisition
Ticketmaster, along with parent company Live Nation, continued their expansion into Europe this week as they acquired the ticketing agent Ticketpro. Ticket pro was launched in the Czech Republic in 1992 and has been conducting business across Central Europe, as well as several other countries such as Chile and Belarus. The acquisition expands Ticketmaster's presence to 30 countries, and also gives the company an opportunity to further expand its international ticketing business in the Central European market. Ticketpro's annual ticket sales were estimated at around $1 million, but Ticketmaster believes that with their scale and reach they will be able to provide a better ticketing experience to a larger number of people.
Pollution problem in China a major concern for NFL
Last year, NFL commissioner Roger Goodell announced that the league would like to continue its global expansion and that there were ongoing discussions for games to be played in Germany, Brazil, and China over the next several years. The three sites all remain options to host a regular-season game, but it looks unlikely that China will be the one to play host. Government permission and travel logistics make the idea very difficult to execute, but apparently, the NFL also has a major concern about the pollution problem in the country. Before the Beijing Olympics in 2008, the country shut down coal plants and seeded clouds, but this procedure is unlikely for an NFL game and the NFL says they have not found a viable solution. The NFL had plans to play in China once before in 2007, but the plans never came to fruition.
*SET is an industry term and trademarked acronym owned by Simkins, standing for "Sports Entertainment Talent"
—
DISCLAIMER: This article expresses my own ideas and opinions. Any information I have shared are from sources that I believe to be reliable and accurate. I did not receive any financial compensation in writing this post, nor do I own any shares in any company I've mentioned. I encourage any reader to do their own diligent research first before making any investment decisions.