Singapore Airlines expands modern fleet with new orders of Boeing aircraft
The Singapore Airlines will beef up its fleet with incoming Boeing 777-9 and 787-10 Dreamliners aircrafts worth $13.8 billion.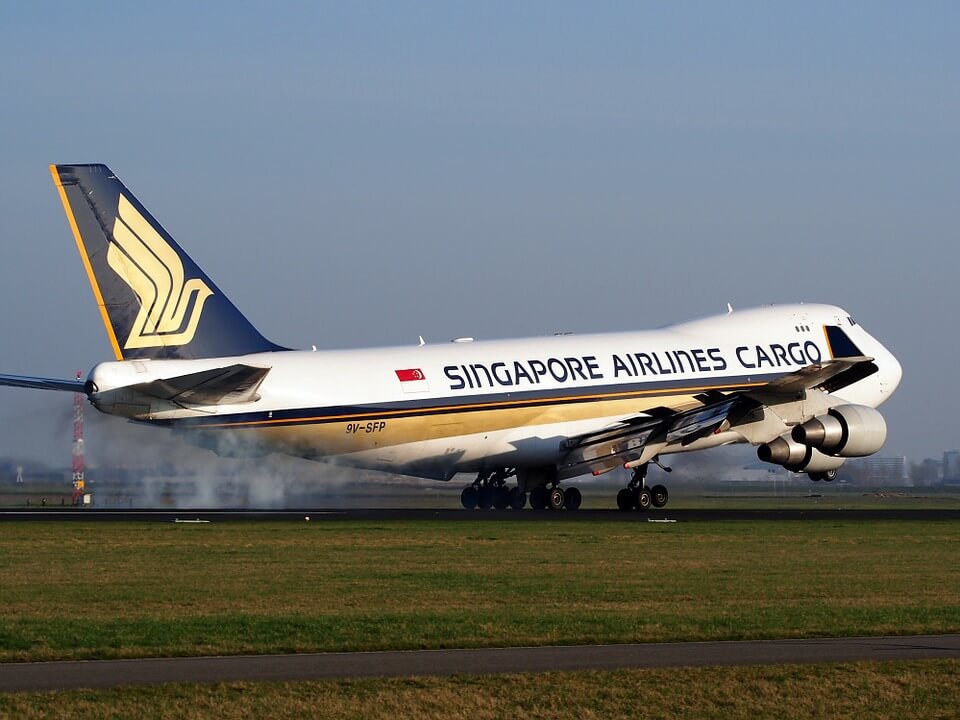 Singapore Airlines (SIA) continues to up its game to remain competitive in the airline industry. The carrier will see new modern and fuel-efficient aircrafts from Boeing added to its fleet in the coming years.
Singapore Prime Minister Lee Hsien Loong and U.S. President Donald Trump witnessed the signing of the deal between Singapore Airlines and Boeing on Oct. 23. The signing ceremony at the White House finalized the commitment SIA made in February to order 39 jets from Boeing.
Singapore Airlines' future widebody fleet
The order includes 20 Boeing 777-9 and 19 787-10 Dreamliners worth $13.8 billion. As carriers usually get discounts on aircraft orders, the estimated value of the deal is at $6.5 billion, Reuters said. Singapore Airlines has been Boeing's customer for more than 50 years already.
Goh Choon Phong, the chief executive officer of Singapore Airlines, said in a statement that the deal would allow the company "to continue operating a modern and fuel-efficient fleet." The new jets will also provide the airline fresh opportunities to expand its network and provide its customers more choices, he added.
Boeing 777-9
The 777-9 is part of Boeing 777X family, which promises incredible fuel efficiency given its advanced technology, particularly in terms of a composite wing, engines, and aerodynamics. This latest variant of 777X can seat up to 425 passengers over a range of 14,075 kilometers. It is the world's largest and most efficient twin-engine commercial jet, which is designed for long-haul routes. It boasts of lowest operating cost per seat among commercial airplanes and features larger windows, wider cabin, new lighting and enhanced architecture. Singapore Airlines will start receiving the planes in 2021.
Boeing 787-10
The 787-10 is also the latest and biggest variant of Boeing 787 family. The 787-10 can carry up to 330 passengers over a range of 11,910 kilometers. The Dreamliner family has enabled carriers to open new nonstop routes, more than 130 as of 2017.
Singapore Airlines has an existing order of 30 787-10 planes from Boeing, which will start arriving at the company in 2018. For the latest order, the first planes will arrive in 2020. Earlier this month, Boeing rolled out its first 787-10 for SIA, at its final assembly plant in South Carolina, Air Transport World reported. The jet is now undergoing livery painting, system checks, fueling, and engine runs.
US-Singapore relations
The Singapore Airlines-Boeing aircraft deal also strengthens the economic relationship between the United States and Singapore. Prime Minister Lee said it is a win-win for both countries, as the aircraft would further modernize SIA's fleet while also providing thousands of jobs for Americans, per Channel NewsAsia. According to Boeing, the order from SIA would be able to sustain more than 70,000 direct and indirect jobs in the U.S. It is unclear, however, how many of that are new jobs.
The U.S. and Singapore also have substantial cooperation in terms of defense and security. Singapore has contributed military assets and personnel to the coalition led by the U.S. to fight ISIS. Prime Minister Lee said that the country will extend its support to the coalition to 2018.