These social entrepreneurs have paved the way to success
Here are four social entrepreneurs who are setting examples of how to make an innovation or idea successful in the social enterprise industry.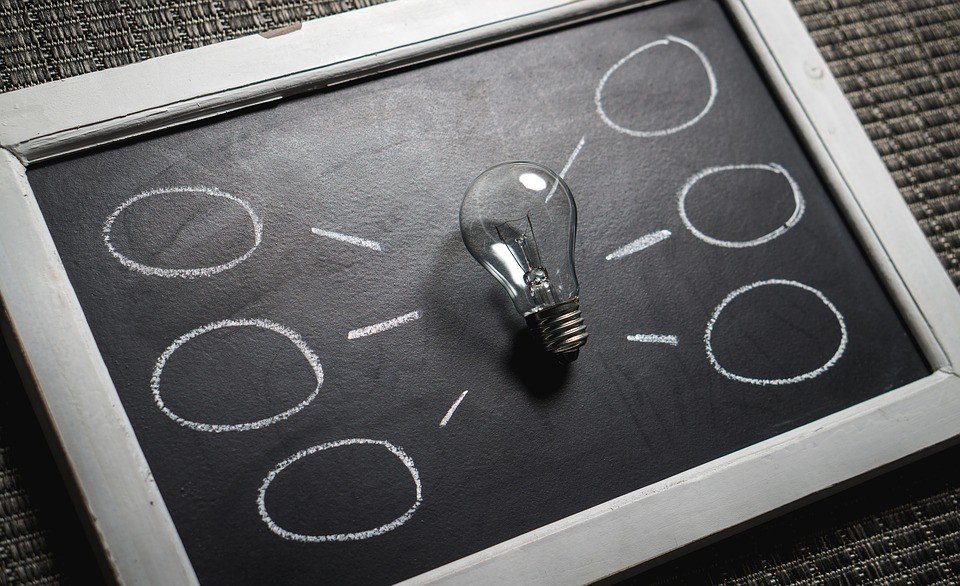 As the number of social startups continues to increase on a yearly basis, they are driven by charismatic leaders and entrepreneurs dedicated to implementing their visions for the benefit of society. Not everyone is cut out for the heavy responsibility of a social entrepreneur, and even the most dedicated and driven people come up short in a highly competitive industry.
Integrity and trust are often some of the most vital characteristics shared by successful entrepreneurs. Leading by example is an effective way to gain the confidence and respect of stakeholders, and by putting their money where their mouth is, social entrepreneurs can show that they are willing to set an example by diving in headfirst. This will help instill a valuable sense of accountability, and ensure that the company's values align with those of their actions.
Effective leaders also have a keen eye for surrounding themselves with quality talent that will help promote their brand to the next level. Conversely, they can quickly adapt when a part of the team isn't functioning up to their standards.
Social entrepreneurs are also characterized by innovative ideas and a progressive vision, often willing to challenge the infrastructure in place with more effective and scalable solutions designed to bring more power and resources to the people that need them most. By building a well-integrated team that is fully aligned and buys into the corporate mission, these leaders will drive their organizations towards achieving a common goal.
The leaders of tomorrow
Bill Drayton became one of the pioneers of social entrepreneurship when he founded a non-governmental organization (NGO) called Ashoka in 1980. Ashoka seeks out promising social entrepreneurs and provides support in the form of the Ashoka Fellowship, which grants them access to an extensive network ofcolleagues and potential partners.
Drayton's visions helped provide entrepreneurs with critical resources from which they could expand their platforms, while Ashoka served as a continually evolving source of knowledge and learning for everyone involved. In 2013, 87% of entrepreneurs agreed that the NGO played a significant role in maximizing the impact of their visions, with another 49% stating that Ashoka boosted the effectiveness of their efforts.
The organization continues to promote their endeavors by partnering up with schools, universities, corporations, and others in order to improve social welfare by the wide implementation and adaptation to new ideologies that have proven to be effective.
A platform for the masses
The cause-related marketing firm, Exponential, Inc. (XPO²), is the brainchild of French-American entrepreneur, Dom Einhorn. XPO² runs an impact investing platform that required an upfront capital investment exceeding US$1 million, in addition to a large, ongoing cash infusion from Einhorn himself.
The crowdfunding startup promotes NGOs and social champions around the world, giving these small and medium-sized organizations access to powerful marketing and promotional services provided at the expense of XPO².
XPO²'s Mission is to Positively Impact 1 Billion Lives...
The company personally visits each and every one of their affiliate NGOs to ensure that their values and activity on the ground aligns with the social advocacy that they stand for. It provides many of these organizations who couldn't even afford a website with a vast range of marketing and PR expertise.
Targeting those in need
Blake Mycoskie is another social entrepreneur who was struck by an idea during a trip to Argentina, where he saw first hand the vast number of children who walked around barefoot. This was the inspiration behind the establishment of a shoe company with a unique platform of donating a pair of shoes to children for every pair that was purchased.
TOMS ("Tomorrow's Shoes") became well-known for its donation feature and has expanded to target eyewear, anti-bullying programs, and others. The successful company has managed to provide over 60 million pairs of shoes to children and those who need it the most, while also helping to give the gift of sight to over 400,000 people.
Loans for good
Dedicated to his imperative of providing financial services to the poor who needed them most, Muhammad Yunus realized his goals with the foundation of the Grameen Bank in Bangladesh. Established in 1983, the bank helped impoverished people take out loans to help provide some stability and an opportunity for them to start fresh.
Their main selling point was the fact that Grameen Bank didn't require the people requesting loans to provide any collateral, which bypassed standard bank policies and opened up the possibility of receiving financial assistance for the poor. With his success and humanitarian efforts, Yunus received the Nobel Prize and many other honors.
These pioneers and many others have provided an effective path to follow for the constant flow of entrepreneurs looking to change the way people live—by making improvements in the social infrastructure, characterized by innovative visions and an undeniable drive to change the world for the better.
—
This article may include forward-looking statements. These forward-looking statements generally are identified by the words "believe," "project," "estimate," "become," "plan," "will," and similar expressions. These forward-looking statements involve known and unknown risks as well as uncertainties, including those discussed in the following cautionary statements and elsewhere in this article and on this site. Although the Company may believe that its expectations are based on reasonable assumptions, the actual results that the Company may achieve may differ materially from any forward-looking statements, which reflect the opinions of the management of the Company only as of the date hereof. Additionally, please make sure to read these important disclosures.