Sports Technology Is Good for So Much More than Sports, Says XRApplied
Sports technology has been responsible for many advances on and around the sports field. It has even led to the creation of eSports and events like the Olympic Virtual Series. But it wasn't until one imaginative company named XRApplied came along that sports technology suddenly found a home in diverse fields like education, where it is now having a huge impact on motivation and learning outcomes.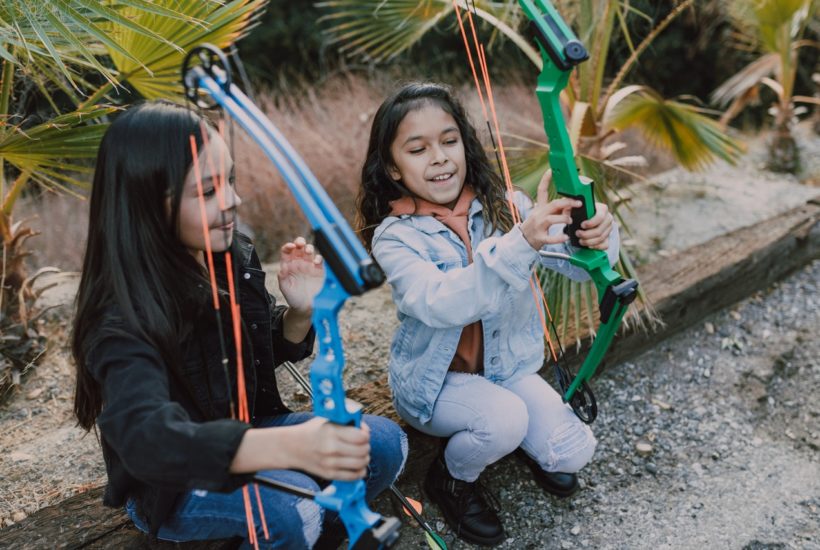 For years, sports technology has reshaped the sports field. Inventions like electronic scoreboards, post-match video analysis, computerization of statistics, and the integration of new tech-driven media channels in sports sponsorships and promotions, have all played a role in shaping how we watch sport, and how we train for it. However, until now, technology has had almost no role in shaping the sports that we actually play.
Covid-19 started to change all that. Very quickly, we found ourselves locked away and isolated in our own homes. Video games naturally became a popular go-to entertainment source. And, naturally, eSports—which was already experiencing solid growth prior to Covid—was the word in everyone's mouth. It seemed like sports technology had finally conquered its final frontier.
From the Bedroom to the Arena: eSports Grows Up
While it took Covid to turn eSports into the giant buzz that it became, the idea of playing computer games competitively is something younger generations have been doing for decades. Indeed, the word eSport itself was first officially recognized by the International Olympic Committee (IOC) right back in the year 2000 — the same time when chess gained recognition as a sport.
But while eSport had gained recognition as a sport by the IOC, its existence continued more or less untouched by the announcement. It would remain mostly as a leisure activity enjoyed by teenagers and young adults in the comfort of their bedrooms and lounge rooms until many years later when it grew into the arena-scale spectacles we began to witness at the end of the last decade.
Its recognition in the eyes of the heavily traditional sporting body, however, using sports technology as a means to play sports remained nothing more than an empty recognition. That was until it began to change last year. With Covid-19 postponing the Olympic Games, the IOC put on an eSport Olympics earlier this year as a prelude to the Olympic Games proper. Named the Olympic Virtual Series, the series showcased a number of sports that could all be played remotely via computer.
The Sports Technology Movement Continues to Gain Momentum
While the IOC sports technology movement may be well underway after decades of hesitation, it is not going to be alone in its efforts to attract the presumed young audiences that consume eSports.
The most recent threat is coming from Russia (it always does) and is called the Futurous Games. Their first edition will take place in Russia in 2023, and will see nine days of competition, more than 2,000 competitors, and (according to estimates) 300,000 spectators and 100 million viewers.
Unlike the IOC Olympic Virtual Series, however, the Futurous Games are not just about electronic sports technology in eSports. The universe is broader and more all-encompassing, with e-sport, mobility technology (e-motion), robotics, exoskeletons, and virtual and augmented reality all having a place. This will see radically new sports technology, like surfers being pulled by a drone.
XRApplied Highlights Emerging Sports Technology Crossover Opportunities
The advent of sports technology impacting sports on the field is revolutionizing the types of sports we're playing and how we're playing them, and the impacts go much further than the (virtual) sports field. Indeed, using a little imagination, some companies are finding ways to use sports in new and unexpected ways.
Heading up this field, we find a company named XRApplied that is leveraging leading-edge sports technology to develop its AR Balloon Pop Fun Learning app. This app gets children to practice the popular sport of archery, all whilst learning important reading and writing skills. The company is achieving this through the use of the rapidly evolving field of Augmented Reality (AR), meaning that children are able to shoot virtual bows and arrows whilst still being engaged in the real-world environment around them.
AR Balloon Pop Fun Learning Sports and Learning Mechanics
If the idea of using sports technology to both play sport and learn at the same time seems like a bit of a stretch, that's because it was until technology like XRApplied's AR toolkit came to market. But that's no longer the case and the only barrier to more innovations like AR Balloon Pop Fun Learning is the limits of technological and pedagogical imagination.
For the curious, the sports technology AR Balloon Pop Fun Learning game turns archery into an educational experience by creating shifting archery targets. Now, instead of aiming at a fixed, static bullseye, young archers are encouraged to take aim at floating balloon objects that appear in different forms. These forms include animals, numbers, and letters. The sports technology game will prompt the child to aim at a particular animal, for example. If the child is successful, they receive bonus points on their score, encouraging them to keep practicing until they reach a perfect score.
From the Arena to Everything: Sports Technology Will Conquer All
The obvious benefit of blending sports technology with education is that it creates far more engaging learning experiences. It's rare to find a child that will complain about playing around on their smartphone. It's also quite rare to find one that will complain about archery practice. But if you try and find one that gets excited about learning their times tables, you're going to be searching for a very long time. Well, you would have, before XRApplied's Balloon Pop Fun Learning Game came along and shook things up.
Clearly, this is only the beginning, too. The applications for sports technology in a range of applications extends well beyond early childhood education. Now it's only a matter of time until we begin to see it in corporate boardrooms, doctors' offices, and maybe even in the average bedroom. The sky is not even the limit here, so get ready for the sports technology blast off.
—
(Featured image by RODNAE Productions via Pexels)
DISCLAIMER: This article was written by a third party contributor and does not reflect the opinion of Born2Invest, its management, staff or its associates. Please review our disclaimer for more information.
This article may include forward-looking statements. These forward-looking statements generally are identified by the words "believe," "project," "estimate," "become," "plan," "will," and similar expressions. These forward-looking statements involve known and unknown risks as well as uncertainties, including those discussed in the following cautionary statements and elsewhere in this article and on this site. Although the Company may believe that its expectations are based on reasonable assumptions, the actual results that the Company may achieve may differ materially from any forward-looking statements, which reflect the opinions of the management of the Company only as of the date hereof. Additionally, please make sure to read these important disclosures.