The state of mobile news curation in Europe
News read via smartphones is increasing, thanks to the new generation of readers who are now using their mobile devices as their go-to source of news.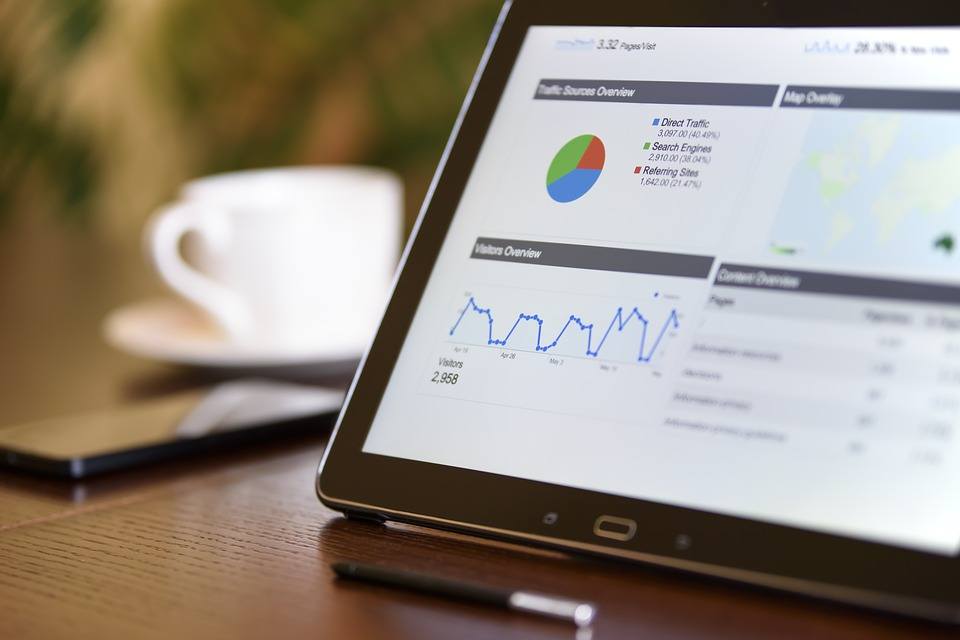 While sitting at a pub in Düsseldorf a few years ago, internet entrepreneur Dominique Einhorn took his one-year-old smartphone from his pocket to search news about binary options.
It took him almost ten minutes before he found an article that satisfied his query.
Obsession with extremely high standards was not the issue for Einhorn. The Germans also didn't lack reliable financial references—far from it. With the deluge of data available to a person on the internet, though, even a simple Google search had become a chore.
Perhaps it also didn't help that his mobile phone was in German—not only because he was in Germany, but because he also speaks it—and Google had been giving him results written in the said language. In the end, he reverted to the search engine's English version, so that he could easily track finance articles, whose publishers and even readers, are more commonly using the English language as their medium.
The language of business
While English might be the most widely used language in the global business stage, there are actually 24 official languages in the European Union. There are more if you include the entire European region, the non-EU member nations. Almost 40 percent of the nations who speak these could speak English as their second language. Only thirteen percent of whom, says interactive social platform Debating Europe, consider English as their mother tongue.
There are still countries in Europe that have a low percentage of the English-speaking population. Hungary, for instance, remains a largely non-English speaking country as 65 percent of its population could only speak Hungarian and other regional dialects.
With such a diverse set of languages, people ask: should the EU make English as its official language at least in the business landscape?
The secret to successful negotiations
For Einhorn, there could be many benefits to this, especially if one looks at it from a business perspective. "At least the Union, or the rest of the world, has one common language where they could speak. English is the most widely spoken language in the business world. This could also eliminate the problems caused by erring translators and lack of exact word counterparts. These could ruin a deal," he said.
However, he also understands the challenge from a non-business, regular people perspective. "It just so happens that I am multilingual. This is one skill I've inherently acquired from constant traveling and coming from a multicultural family. Still, I can feel the frustration when you want to read in your ;language and you have no choice but to read in English. All because it's the only thing available and since everyone's writing in this language," he said.
Catering to an underserved segment
Einhorn wanted a mobile application for business news that would cater also to business news readers who aren't used to reading content in English. He also admitted that his first target audience was his friends back home who couldn't speak any other languages than their own. The result was a multilingual app, which is now available in more than 20 languages—including Spanish, Russian, Ukrainian, Macedonian, and Czech.
"We aim to deliver a unique, curated reader experience to our users no matter where in the world they are located. And our expansion is so fast that it even surpassed our expectations. Our goal is to curate in 50 languages in more than 100 markets. This is highly achievable, judging by how the market has accepted us so far," Einhorn explained.
Just a few months after its launch, Einhorn's app has already led the "Business" and "Finance" categories in Russia and Croatia. It has also secured the top spots in various regions on Google Play Store. In the U.S., it has overtaken the likes of perennial giants such as BBC, CNBC, and Bloomberg.
Understanding readers' preferences
Adrian Beeston, Einhorn's business partner at M6 Limited, the company behind the app, said that things continue to become bigger. They will continue to add more iterations and expand to more countries.
Both of them emphasized that not just about language availability. "You have to know why readers read, and what specific business news they read and all these things," Einhorn explained. "Aside from that, there are also essential points—or problems. We need to look into those so that we could fine-tune our app and make it consumer-centric. That is, professional and journalistic yet still readable and understandable."
Mobile readership growth
In Europe, it's the new generation of readers who are now turning to mobile as their go-to source of news. The latest report from The Reuters Institute for the Study of Journalism said that a large percentage of Europeans still go straight to TV for news, but the number of those who are riding the app bandwagon is also increasing. Einhorn is capitalizing on this rising, still-untapped market potential.
"You look everywhere and most of them are reading on their mobiles while the newsstands. People who are glued to their dailies are almost nowhere to be found. We wanted to be the pioneer in countries where news reading on an app is increasing or remains inchoate. That explains why we choose Russia and Czech Republic as our first expansion destinations," he added.
However, Beeston and Einhorn said that what they want is a global presence. Beeston said, "Real global presence—but not just to make a name for ourselves. We want to be part of the revolution, a solution to a problem that no one dares to solve."