Follow these steps to sell your home for a higher price
Major or minor remodels in the apartment will create a big difference in appearance.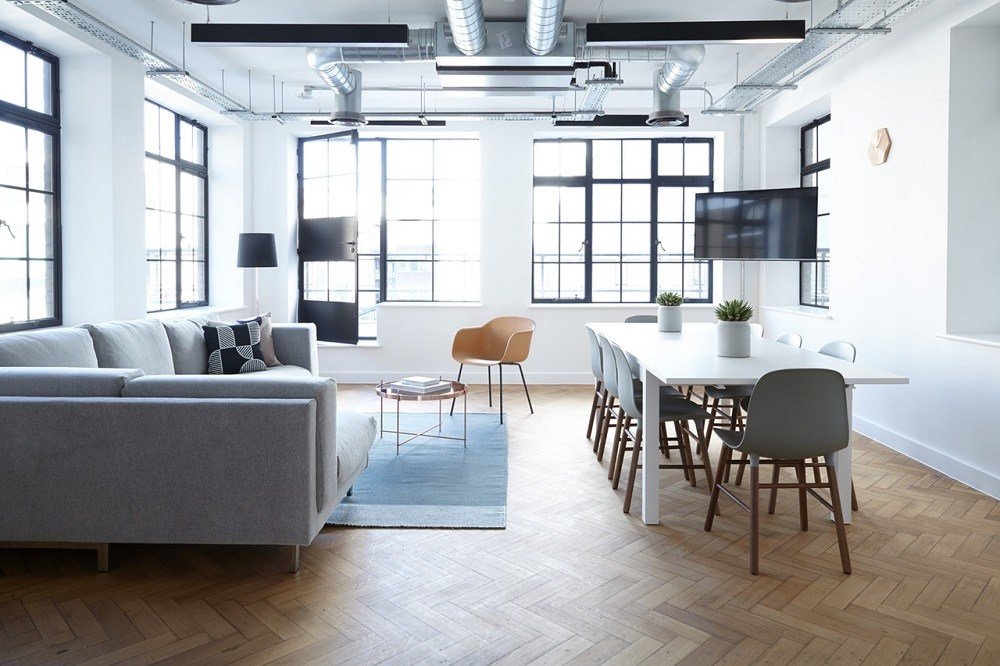 Sellers expect more money for their property, and buyers expect to earn more amenities and incentives for less. It's a catch-22. Don't get discouraged; a loophole exists. Some buyers are willing to pay extra for a nice home. Sellers, however, must provide something to justify the high cost.
Professional photography
The simplest upgrade is to invest in professional photographers to take photos of the home. Standard camera or phone photographs may appear blurry or faded once developed. Both scream 'unprofessional.' Likewise, professional photographers bring the best out of anything they capture. Their high-res, sharp quality cameras create captivating results. A picture is worth a thousand words, and stunning pictures will capture buyers' attention instantly.
Video tour
The latest trend catching steam is video tours. Alternatively called virtual tours, a video tour shows a personal side to online viewing. As buyers rely on online and newspaper photographs to tell the story, a video tour can show additional details not captured in photographs. The video tour pieces those photos together in a realistic and down-to-earth way.
Incentives
What can sellers provide buyers to invest in this property? An incentive is a tempting offer for indecisive and undecided buyers. Home insurance and home warranties are two examples. Prepaid home insurance and home warranties provide Pease of mind to buyers. Sellers should try to extend a home insurance and/or home warranty offer for one month, three months, six months, or a year.
If home insurance or home warranties aren't satisfying, offer to pay closing costs or utility bills. With closing costs, this helps buyers pay less to own the home. Meanwhile, use a similar approach with utility bills. Offer to pay utility bills for a limited time. You can also select one wittily bill as an incentive instead of the entire load.
A third incentive is providing furnishings with the home such as appliances or furniture. Some buyers don't have furniture or appliances to move in. Furnished homes satisfy that requirement. Meanwhile, sellers have no place to put excess furniture or appliances due to downsizing. Give unwanted furniture to the buyer. This trade works for both parties.
Allow the home incentives listed above to bring out the creative juices as to incentives that may work for your property.
Home improvement
Sellers lived in the home long enough to understand what needs repairs. Fix those repairs. All of it. From scratches on the door to holes in the ceiling, a well-repaired home brings buyers to your home. If you plan to hide the flaws, it will reveal itself during the inspection stage. Additionally, paint the walls a neutral color. White, beige, gray, and blue are acceptable colors. This approach flatters every buyer.
Home investment
In this category are remodels and renovations. Upgrading kitchens and bathrooms to this century will give buyers a double take. Major or minor remodels in the kitchen and/or bathroom will create a big difference in appearance. Alternatively, incorporate eco-friendly and energy-saving products into the home. This investment benefits the buyer; the electrical or energy bill will decrease with each use. Examples are energy-saving windows, solar panels, and eco-friendly toilets.
These changes ensure the higher cost is worth considering to buyers. Besides, buyers will compare costs of potential homes to determine why some homes are more expensive. As always, continue to maintain curb appeal, staging, and cleanliness throughout the home to keep buyers coming back.
—
DISCLAIMER: This article expresses my own ideas and opinions. Any information I have shared are from sources that I believe to be reliable and accurate. I did not receive any financial compensation in writing this post, nor do I own any shares in any company I've mentioned. I encourage any reader to do their own diligent research first before making any investment decisions.