What the stock market could be facing in the months ahead
Amid the long bull market run, will the stock market crash sharply in the coming months? Or will the rally continue until 2019?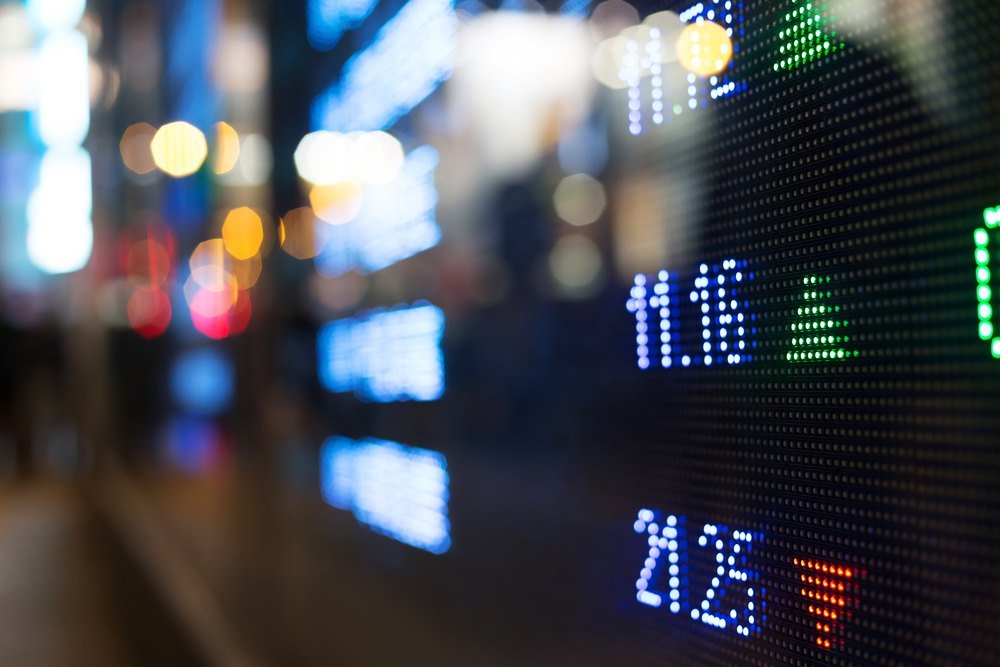 The Trump rally into January 2018 looked like the classic final blow-off top.
It had been advancing in a clear channel, then it broke above that in a classic "overthrow" pattern, followed by a sharp correction.
Was that the beginning of the final and greatest crash?
Maybe not, which is why I detailed, in the September issue of Boom & Bust, the two scenarios I believe we face in the months ahead.
My first problem with the idea that we saw a top at the beginning of the year was that past major bubble peaks in stocks have averaged a 42 percent crash in the first 2.6 months. This has been the case for seven global stock bubbles since 1929. The range for the initial crash is 30 percent to 50 percent.
But, this time around, the S&P 500 only crashed 12 percent and has moved mostly sideways, with an upward bias, since then.
My second problem was that such extended sideways patterns, following a strong advance, tend to break up in the same direction to new highs.
In late August, the S&P 500 followed the Nasdaq's break to new highs. The Dow was just 3 percent behind the S&P in doing that. Only the broader NYSE lagged further than that.
Markets spent some time in the red on Monday, but as of this writing, they were back in the green, and we're still near record highs.
So, is this that new high that precedes a sharp 40 percent or so crash in the coming months, forbearing the next great bubble crash?
Or will stocks pull back more modestly after this breakup, while the Trump rally continues well into 2019 before we see an even bigger blow-off top—like Dow 30,000?
Those are the two most likely scenarios as we approach the late stage of the longest bull market rally without a 20 percent correction.
As of writing, this rally from early March 2009 has lasted 3,480 days. That's longer than the longest one from late October 1990 into early March 2000.
By that measure, we're in new territory for bull markets.
And many classic indicators are not pointing to a major high and crash ahead.
The advance/decline line measures how broad the rally is and that tends to narrow in the late stages of a major bull market. That line has continued to make new highs with this rally and is saying it's still healthy.
However, the FAANG stocks (high-tech large-cap leaders) are showing such narrow buying, while the tariff and trade war threats favor small caps over large, as they are less exposed. That could throw this indicator off.
The yield curve—10-year Treasury yields minus six months—tends to invert before a major top and recession. This is approaching but has not occurred yet. And even if it does, it can be many months before the downturn starts.
Gross domestic product growth is accelerating out of the 2 percent doldrums of past years. Normally, it would decelerate a bit before a major top.
The Fed is raising rates, which will eventually trigger a top. So far, inflation and long bond rates haven't risen enough to signal danger, as investors expect rates to rise when economic growth accelerates.
Household net worth just passed $100 trillion after peaking at $69 trillion in late 2007 and $45 trillion at the 2000 top. Compared to GDP, it has risen from just over 4.4 times in 2000 to 4.8 in 2007. Now it's just over five times that amount.
This is another good sign the bulls tout, but I think this is one of the biggest reasons that the economy has been holding up amidst declining demographic trends and record levels of debt.
Central banks—and now Trump through tax cuts—have been able to dramatically goose financial assets and net worth while real wages continue to stagnate or fall, all the while economic growth has been subpar.
But as we've seen thus far and throughout history, such bubbles are fleeting and always burst.
Trump has been proposing a second tax cut through adjusting capital gains for inflation that he may be able to force through without going through Congress. That will again favor the top 1 percent to 10 percent, but not the broader economy or his supporters.
Suffice it to say, the broader consensus is that this market is not ready to top yet.
But I've a sneaking suspicion that we may see a surprise crash just ahead; one that almost no one expects. The actions of stocks and some key indicators over the next few months should tell us which scenario is more likely to come.
(Featured image by DepositPhotos)
—
DISCLAIMER: This article expresses my own ideas and opinions. Any information I have shared are from sources that I believe to be reliable and accurate. I did not receive any financial compensation for writing this post, nor do I own any shares in any company I've mentioned. I encourage any reader to do their own diligent research first before making any investment decisions.