Scientific study finds digital games like Minecraft as educational as off-screen play
Even with video games like "Minecraft" contributing to a child's skill development, parents are concerned about too much screen time.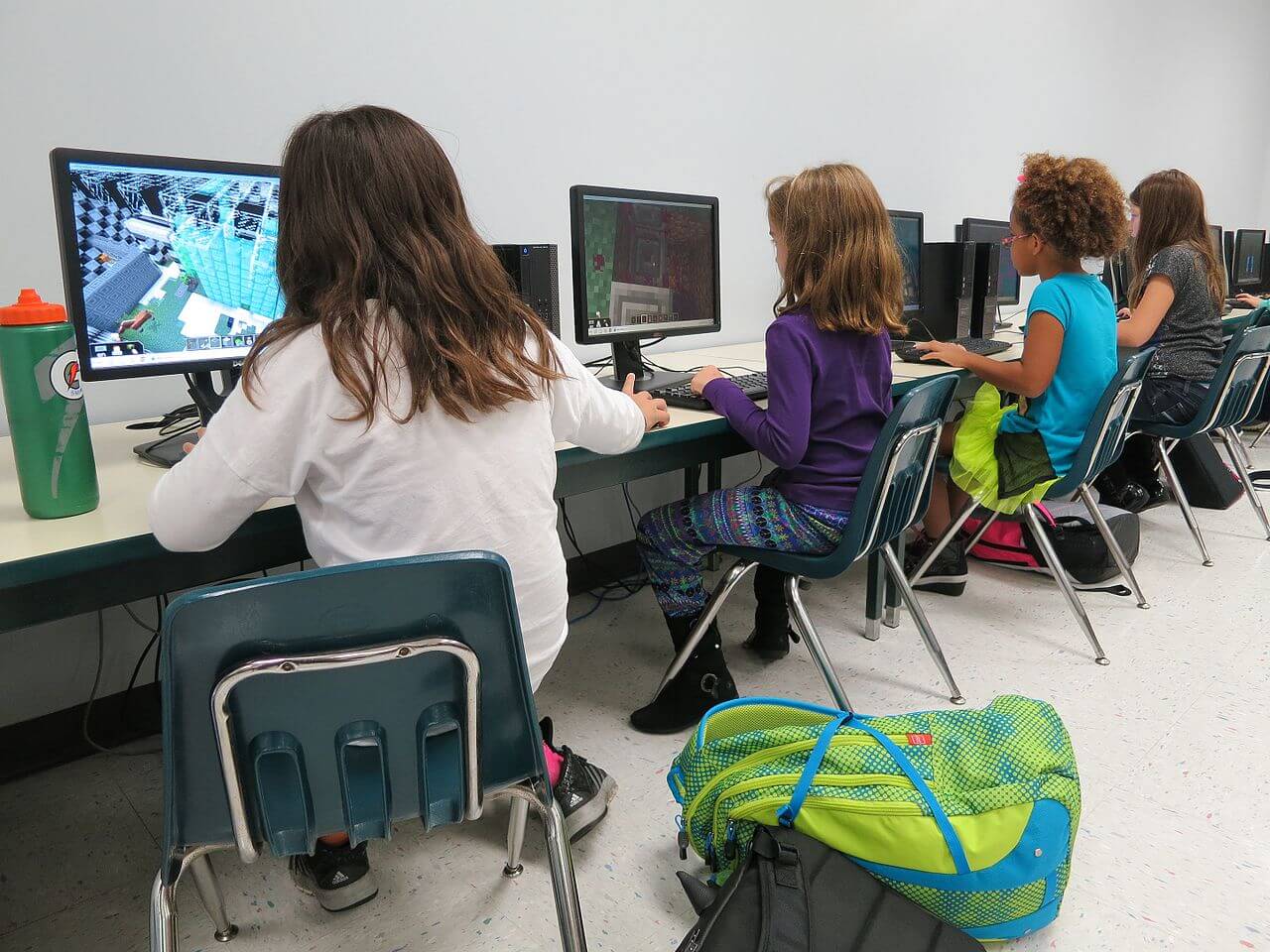 A recent research in Australia is appeasing and attempting to change the perspective of parents who worry over their kids for being too exposed to digital games.
According to Futurity, the study conducted by researchers from the Universities of Melbourne and of Sydney aims to compare the digital game, particularly "Minecraft," with the different forms of traditional play. Jane Mavoa, a PhD candidate at the University of Melbourne's Faculty of Engineering, said the research she took part in is showing that children playing "Minecraft" may also enjoy the same creative and mental benefits associated to playing off-screen.
A portmanteau for "mine" and "craft," "Minecraft" is a sandbox video game where players can create their own world, on a blank canvass, using 3D blocks. It sold off 144 million copies across several platforms and saw December 2017 log 74 million active players, the highest recorded for a month, per PopSugar. Its popularity made it the subject of the researchers' study.
The survey, conducted along with University of Sydney's Dr. Marcus Carter and University of Melbourne associate professor Martin Gibbs, showed that the 753 parents who participated in the study had half of their children in ages three to 12 years old use tablet computers in playing the video game. Parents commended the elements of "Minecraft" as encouraging growth for creativity and social skills of their kids. However, they are mostly concerned about the time allotted to gaming.
The study echoes the same poll results conducted by the Royal Children's Hospital. The 2015 survey showed about 60 percent of Australian parents were seeing "excessive screen time" as the biggest problem to the health of their children, followed by obesity, bullying, illegal drug use and suicide.
Most parents have raised concern that excessive time on screen is wasting away their kid's time, which could have been used more valuably in activities that can positively nurture a child's potential in the cognitive, physical, social and aesthetic aspects. "We know that parents value explicitly educational content in games, but what about play that is 'just for fun'?" Mavoa said, noting that the United Nations had included age-appropriate play as every child's right. She considers this right covering play in digital and non-digital spaces.

"Children's play worlds are informed by elements of both the physical, imaginary, and digital worlds," Mavoa added.
She clarified that the research does not aim to justify children's screen time. Rather, its goal is to find ways in which the digital gaming world for children can be leveraged with traditional character-developing play by identifying its educational elements, or lack thereof. In facing the reality that digital games proliferate today, the study gives light to the possibilities of screen-based play as having more similarities with traditional play than we first thought.
The researchers are now gearing towards the next and more comprehensive phase of their study in which they will document the children's play styles in "Minecraft."
(Featured image by Kevin Jarrett via Wikimedia Commons. CC BY 2.0)