How tariffs indirectly impacted US GDP
Despite the spending of consumers seemingly slowing down, their confidence is on the uptick.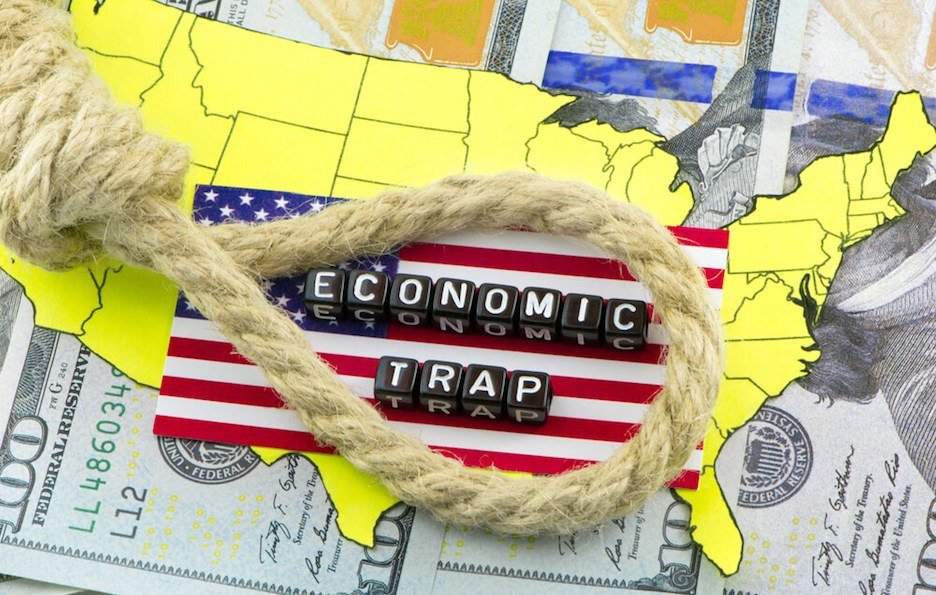 The first quarter was about to end when Trump announced on March 1 that he will be imposing tariffs, focused only on aluminum and steel at the time. It was also at that time that there were expectations of the U.S.' Q1 GDP increasing by 2.3 percent. However, CNBC reported that it was recently revised and decreased by 0.1 percent. It was also the same quarter when Trump's Tax Cuts and Jobs Act was implemented.
With the newly imposed tariffs and tax cuts, latest reports still suggest that second-quarter GDP forecasts might continue to drop. A large part of the U.S. GDP relies on consumer spending. Though most Americans now have a higher amount of disposable income to spend due to the recent tax cuts, their spending still slowed down.
Inflation's role
Consumer spending relies on the available goods. And with the current economic and political climate, consumers became more practical. Just last May, it was reported that the U.S. consumer spending slowed down despite the tax cuts. But it is also the same time that the Federal Reserve achieve their 2 percent inflation target, which is the largest in six years.
Consumer confidence
Though consumer spending slowed down these past few months, it was never always the case. Just after Trump's tax cuts were implemented in January, consumer confidence and inflation also increased, with the latter rising at a rapid pace. It is worth noting that consumer confidence affects inflation when there is an increase in demand.
Inflation in effect
According to Reuters, gasoline price increased by 9.8% last May. This could affect not just every household, but also the transportation of goods—with costs eventually passed down to consumers.
Home prices also reportedly increased by 7.1% this year. One of the biggest pharmaceutical companies, Pfizer, announced that they will increase the prices of 100 of their products.
Additionally, Reuters reported that overnight borrowing costs were also raised to catch up with inflation, threatening the bond market.
Tariff and trade war
The recent implementation of tariffs, including retaliatory tariffs implemented by other countries to the U.S., could affect inflation as most of the commodities involved have large shares in the country's yearly imports.
Since the tariffs in the United States are focused on the steel industry, the products that are more likely to be affected are home appliances, vehicles, construction materials, and even beer products. According to recent reports, the trade war could add as much as $5,000 for every new vehicle.
While the recent tariffs do not directly affect the U.S. GDP, they still created uncertainties in the market, which could eventually affect foreign investments. These tariffs have also threatened jobs within the country.
Ripple effect, full circle or tit-for-tat cycle?
The current forecast of the U.S. GDP aligns with the current status of consumer spending. Consumer spending had increased until the government reached 2 percent inflation. Inflation is caused by interruptions or disruptions in supply, and with the current retaliations in tariffs, these interruptions are not far from possible. Consumer spending would also be affected now that tariffs have threatened not only investments but also jobs in the country.
(Featured image via DepositPhotos)