What should you know about tax credits and electric vehicles?
Instead of a tax credit, electric car buyers should be charged additional tax that covers the use of roads and bridges that they shouldn't otherwise pay for.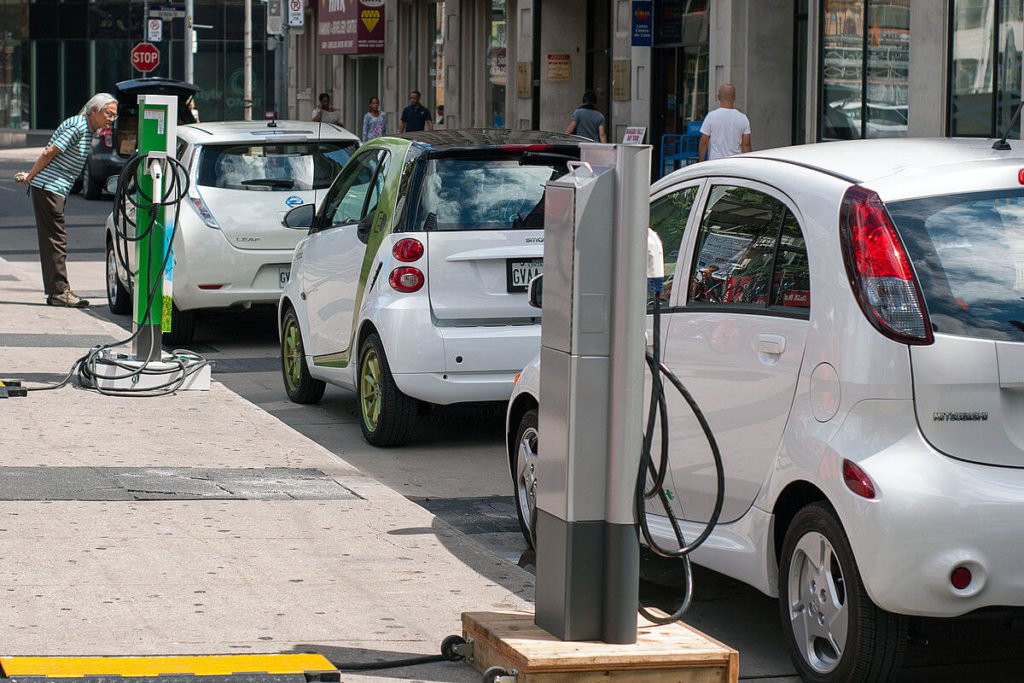 As I've written before, Tesla (Nasdaq: TSLA) has many problems, including quality control—it now ranks 27th out of 29 vehicle makes, according to Consumer Reports—and a quick burn rate.
But one issue hit harder on New Year's Day than all the others.
Because the car company reached the milestone of selling 200,000 electric vehicles in the second quarter of 2018, the tax credit associated with buying a Tesla was cut in half on January 1, from $7,500 to $3,750, and will decline again before disappearing completely in early 2020.
Cry me a river.
A little unexpectedly, General Motors (NYSE: GM) reached the same threshold last quarter, so GM clients buying new electric vehicles would also see their tax credit slashed starting in April and then disappear over the next 15 months.
I say that they "would" because, well, GM just put its electric vehicle on the chopping block, so it's not clear what electric vehicles GM buyers would purchase, although the company notes that it has several electric models set for debut in the next three years.
Again, I'm not too sympathetic.
People are free to choose electric vehicles, but that doesn't mean that other taxpayers should foot part of the bill.
It makes even less sense when we see who buys these cars.
The website Teslarati reports that the average income for those buying Tesla Model 3, S, and X vehicles is $125,000, $260,000, and $500,000, respectively.
Do these people need a tax credit to put them over the edge in their car buying decision?
More importantly, then what happens?
They drive them.
I don't say that sarcastically. I mean that they take their multi-thousand-pound vehicles and run them across the roads just like everyone else. Except that electric car owners bypass fuel stations, and thereby skip fuel taxes.
The 18 cents federal tax on gasoline is used to maintain the U.S. Highway Fund. California levies an additional 29 cents per gallon of gasoline and uses the money for an assortment of purposes.
Electric car buyers pay for none of this.
So, I've got an idea.
Instead of a tax credit, we should charge electric car buyers an additional tax that covers their use of roads, bridges, etc., that they don't otherwise pay for. It shouldn't be too onerous, given that they save on fuel.
At 15,000 miles per year and assuming 25 miles per gallon on an equivalent luxury car, the average Tesla owner saves roughly $800 per year on fuel (including the cost of electricity and the fuel tax not paid).
If we send them a nice note with an invoice for $280 to maintain our roads and bridges, they still come out ahead by more than $500 per year.
And this doesn't even include a charge for the unquantifiable, and yet undeniable, VS, or virtue signaling.
By driving a Tesla, high-income earners get to go fast, skip the gas station, enjoy a tax rebate, and smugly signal to the world that they're helping save the planet. Surely that's worth something.
Obviously, this is written in jest.
What won't happen…
I don't expect the U.S. to levy an additional tax on electric vehicle owners anytime soon. But I am glad to see the tax credit fade away.
If vehicle buyers must be bribed to purchase a product, then obviously that product isn't yet ready for prime time. We should let the market decide what products fit the bill and which ones (I'm looking at you, Chevy Volt) should be kicked to the curb.
I'm guessing that people earning $400,000 per year would buy a Tesla Model X at $125,000 instead of $117,500 if they were drawn to it in the first place. They don't need my money, or yours, to help them make that decision.
(Featured image by Mariodro via Wikimedia Commons. CC BY-SA 2.0.)
—
DISCLAIMER: This article expresses my own ideas and opinions. Any information I have shared are from sources that I believe to be reliable and accurate. I did not receive any financial compensation for writing this post, nor do I own any shares in any company I've mentioned. I encourage any reader to do their own diligent research first before making any investment decisions.