Is technology replacing real estate agents?
Cloud computing and blockchain are getting more attention as the real estate industry's use proves how brokerage and technology can be connected.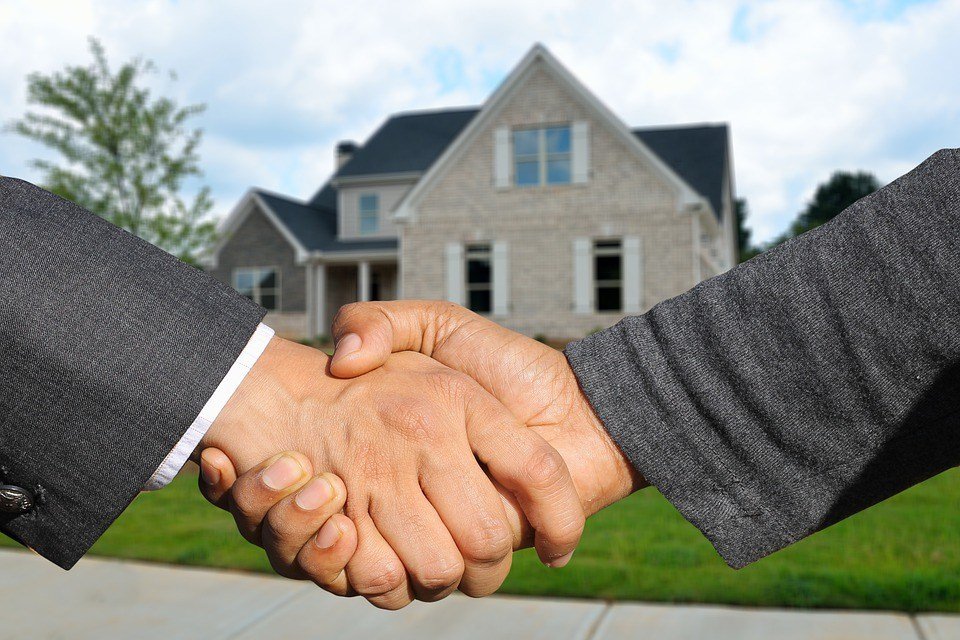 Instead of negotiating with real estate agents, people are now turning to technology when buying and even selling a house.
Last January, Ron and Marilyn Hougardy had their home sold for $890,500—well above the $880,000 value, it was listed for in bidding sites such as Realtor.com, Trulia and Zillow, among others.
According to a CNBC report, the bidders were not gathered by any real estate broker. Instead, machine-learning computers are responsible for consummating the sale. Through analyzing troves of data and information on people's profiles online, the technology is capable of knowing who is likely to buy what you sell. Thus, artificial intelligence makes real estate marketing more efficiently conducted.
The Hougardys noted that they were drawn to the 2 percent commission in using an artificial intelligence-powered computer to sell off their home. The rate was significantly lower than the average 5 to 6 percent shelled out to human brokers.
The computer was engineered by REX Real Estate Exchange. Co-founder and CEO Jack Ryan said that the platform "can tell everybody who lives within five miles of your house who has the basic means and motivation to want to buy your home."
With the computers capable of matching buyers with the properties they have been on the lookout for (based on the search engine and on details of recent purchases made), REX has closed 231 transactions since its beginning in 2016.
As such, the AI-powered brokerage firm has seen investments flowing into its portfolio, accruing $25.5 million. Some of the prominent investors include Best Buy founder Dick Schulze, Sun Microsystems co-founder and former CEO Scott McNealy, former McDonald's CEO Jack Greenberg as well as Crate and Barrel founder Gordon Segal.
But aside from REX, a variety of real estate brokers are entering the stage in the form of other technologies. There is definitely a radical change going on in the industry today. Ten years ago, this is something that no one ever thought would happen at least too soon – more so for real estate brokers and agents whose fears of being replaced can be expected.
"No one said this career would be easy, or that it would always stay the same. And just like all facets of life, the strongest, smartest and best among us learn to adapt and thrive in new situations," world-renowned real estate broker Anthony Askowitz said, noting that digital advancements are only "clearly enhancing our profession" and not replacing it.
He added that there are several ways in which technology and human expertise can meet in several points toward fulfilling a transaction.
One company, namely RESAAS Services Inc. (TSXV:RSS, OTCMKTS:RSASF), is leading the way in the industry by working with cloud computing and injecting blockchain technology in its system, paving the way for faster and more efficient communication between buyers and sellers, more referrals and transparent and secure transactions.
RESAAS connects licensed real estate agents, realtors, brokers, franchises, and associations. With its approach, RESAAS can be one example that helps these middlemen work more efficiently than ever. Through the system, agents get the opportunity to share local expertise with a global market and access more referrals than ever. Meanwhile, brokers can connect their agents through a pre-market network that can increase their deal flow and improve their own bottom line. For franchises, they can now boost leads and communication between their network of agents and offices, helping to increase their overall value.
How RESAAS deal with REIN is a game changer
The firm inked last May 30 a Memorandum of Understanding (MoU) with REIN Group of Companies Inc. (REIN), a deal that marks RESAAS' first white-labeled and licensed corporate agreement to move the real estate sector forward.
The initiative is slated to be out in Canada in the latter part of the year but will be launched under a new and different brand. People from all over the world can start using the platform by early 2019.
Under the deal, Toronto-based REIN can license the existing RESAAS technology to share real estate investment property information across the broad network of REIN.
REIN, which stands for Real Estate Investment Network, is considered today as Canada's most reliable resource for real estate investment education, analysis, research and strategic leadership information, as well as the "largest and longest running" firm in its industry. The company—with more than 155,000 registered investors, 36,500 students and thousands of active investor members—has dealt with CA$5.08 billion worth of transactions with a volume of 39,000.
REIN president Richard Dolan said, "As we enter 'The Age of Digitization,' investors that seek powerful performance within their portfolio will lean into and depend heavily upon the newly forming landscape of mobile technology, big data, blockchain technology and artificial intelligence so to make smart moves with velocity unapologetically. And with RESAAS, we will be at the bleeding edge of this imminent future of real estate investing."
—
This article may include forward-looking statements. These forward-looking statements generally are identified by the words "believe," "project," "estimate," "become," "plan," "will," and similar expressions. These forward-looking statements involve known and unknown risks as well as uncertainties, including those discussed in the following cautionary statements and elsewhere in this article and on this site. Although the Company may believe that its expectations are based on reasonable assumptions, the actual results that the Company may achieve may differ materially from any forward-looking statements, which reflect the opinions of the management of the Company only as of the date hereof. Additionally, please make sure to read these important disclosures.