Tesla reaches new production milestone
The 5,000th Tesla Model 3 has already passed its last quality inspections in California.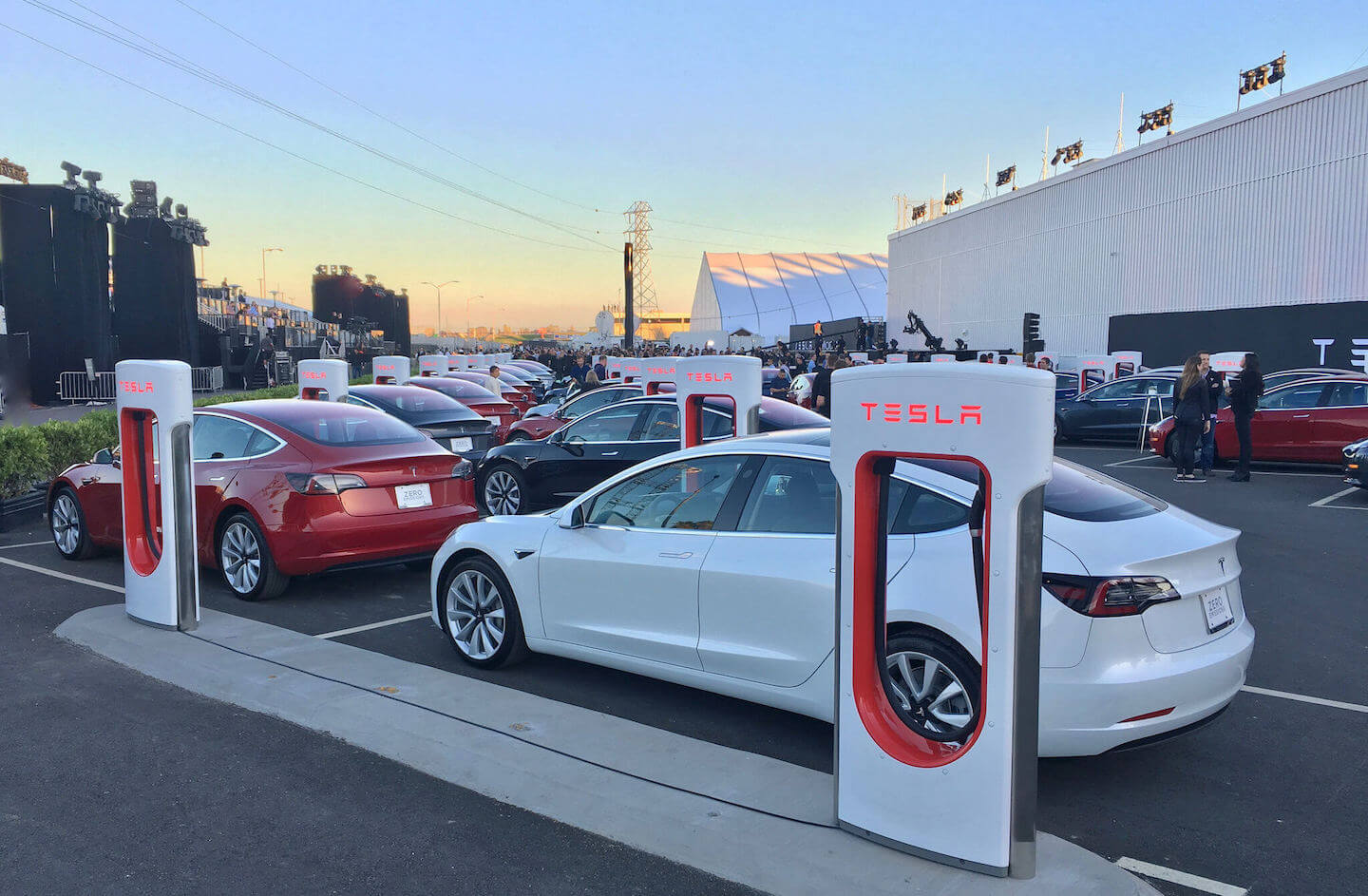 Tesla is the leader and go-to brand when it comes to environment-friendly electric vehicles, but the company has long been criticized for not meeting the demand for the car models. However, Elon Musk and his team are going all out as they strive to provide their loyal fans with the cars they have wanted all along.
Production-wise, Musk said that Tesla recently reached a new milestone by being able to produce up to 5,000 Model 3 cars a week. Automotive News reported that this new milestone has long been the target of the company, and it is critical for the Tesla CEO and the company as it brings them one step closer into making electric cars more accessible to the masses. Musk is more than proud of the achievement, and he said in a statement that with it, Tesla "just became a real car company."
No exact date has been specified as to when Tesla achieved the feat, but rumors suggest it was done during the last week of June. According to reports, the 5,000th car finished final quality inspections at the factory in Fremont, California. The feat may be significant, but many are unsure about whether it's a sustainable output for Tesla or not.
A weekly production of 5,000 Model 3 units has long been the goal of Tesla. However, the company went through a lot of their budget to produce copious amounts of Model 3s. Additionally, it faced problems with the cars' reliance on automation and batteries. This led to multiple delays, and it even resulted in Tesla refunding the pre-orders of some customers.
The delays and other issues regarding the Model 3 have put a dent on Tesla's positioning as the leader in the electric vehicle industry. Although Tesla is already showing massive improvements in its production, more and more competitors are trying to outgun Musk's company as other top car manufacturers begin producing their own entries in the industry.
Jaguar releases new I-Pace electric vehicle
Jaguar's new I-Pace is the company's first real attempt towards competing against Tesla. The full-size performance electric vehicle, worth $69,500, accelerates to 60 mph at only 4.5 seconds, and it is also packed with 400 horsepower. The new vehicle will need recharging after every 240 miles, which is a decent distance by today's standards. Jaguar collaborated with LG Chem to manufacture the I-Pace's 90-kWh Li-ion battery.
When it comes to safety concerns, the Jaguar I-Pace is equipped with a firm cage capable of trimming down the risks of fire and puncture when an accident occurs. On the other hand, Jaguar is responsible for the design of the vehicle's dual electric motors, but a third party took on the role of manufacturing. It should be worth noting that the motors posed a challenge for engineers.
Tesla ramping up its production comes at a great time. As the company faces more competition from other established car manufacturers, it should begin pushing itself to meet the growing demand for electric vehicles. As one of the pioneers in the industry, we can expect Tesla to shine through amidst the tough competition.
(Featured image by Steve Jurvetson via Flickr. CC BY 2.0)