Why Tesla shareholders don't have to worry about Toyota pullout
Now, Tesla is a model of success in the car industry.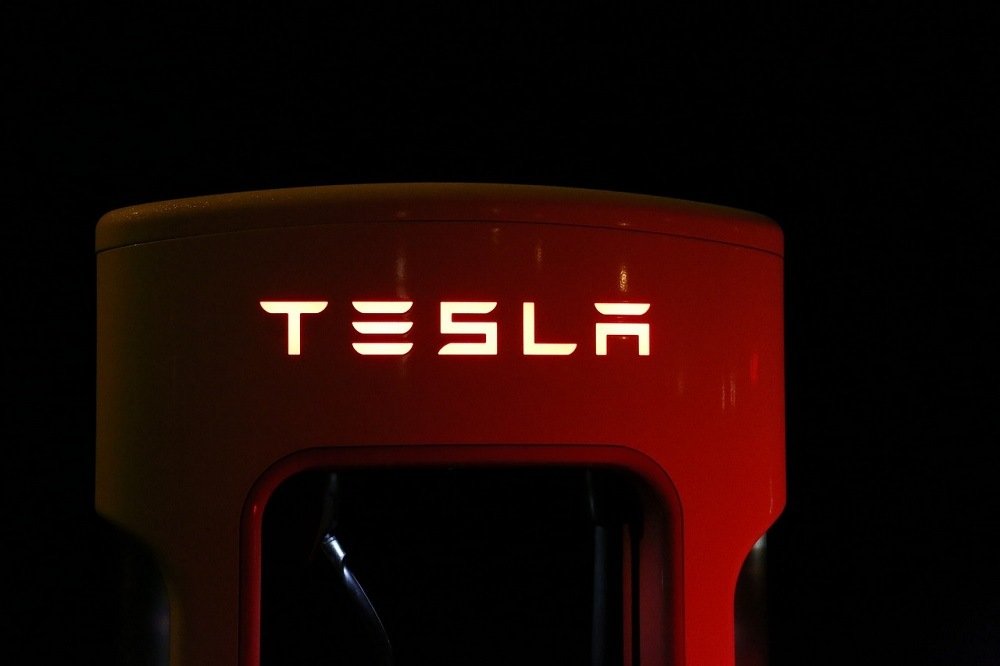 Toyota Motor Corp (NYSE:TM) is backing out of its partnership with Tesla Inc (NASDAQ:TSLA), but there's nothing to worry about. The Tesla stock price is still hitting all-time highs.
Toyota and Tesla part ways
Back in 2010, Toyota bought 3.15% worth of Tesla's outstanding shares. The Toyota investment was worth about $50.0 million at the time. Not only has it grown enormously since then, it also gave Toyota a working relationship with the hottest electric carmaker on the planet.
There was a very little downside, but huge upside.
Tesla even helped develop an electric-powered SUV for Toyota. Granted, it was a minor production run (only 2,500 cars), but the idea was that Toyota could benefit from the growing electric market…without investing huge amounts of money.
A lot has changed since then.
Seven years ago, Tesla was an annoying mosquito on the back of giant automakers. Now, it is a model of success in the car industry.
It has disrupted the industry so much that Ford Motor Company (NYSE:F) – an ancient power in the car world—is turning its business upside down to imitate Tesla.
Ford slashed thousands of white-collar jobs, relocated factories, and dumped $1.0 billion into self-driving technology. It clearly views Tesla stock as a serious threat.
Toyota must have noticed these changes because it is kicking into high gear. For one thing, it sold the Toyota investment in Tesla. It also made an extraordinarily ambitious investment.
Believe it or not, Toyota is trying to build a flying car.
Toyota's awkward attempts at innovation
You didn't misread that last bit. Toyota is genuinely trying to build flying cars.
It invested more than $385,000 (an admittedly small amount of money) into the Japanese startup, Cartivator. The company has an early prototype for a flying car, called the "Skydrive."
Sounds impressive, right?
Flying cars are the kind of technology that grips the imagination…unless you actually see Toyota's prototype in action. It's far less glamorous than it sounds. Several media agencies were at the unveiling.
Here's what the Associated Press report had to say:
"The gadgetry, about the size of a car and loaded with batteries and sensors, blew up a lot of sand and made a lot of noise. It managed to get up as high as eye level for several seconds before tilting and falling to the ground. Basketballs attached to its bottom served as cushions. After several attempts, the endeavor had to be canceled after one of the covers got detached from the frame and broke, damaging the propellers."
(Source: "Takeoff and cruise: Toyota making 'flying car,' luxury boat," Associated Press News, June 3, 2017.)
That sounds like it is a long, LONG way from commercialization.
I don't think that Tesla shareholders have anything to worry about in that respect. Let's take a closer look at whether Toyota's disinvestment in TSLA stock matters.
Tesla investors can relax
Toyota is lacking one important thing in its imitation of Tesla: Elon Musk.
The charismatic CEO is a huge part of Tesla's success. He reinvented the car industry, the space industry, and the online payments industry. Oh, and in his spare time, Musk launched a solar power firm, an artificial intelligence non-profit, and a neural lace startup.
He is an iconoclast. Toyota is playing a fool's game trying to replicate Tesla's success because innovation often requires a singular vision. It can't be constructed by committee.
If you doubt that, ask yourself why the majority of innovation takes place in startups and not giant firms. Bureaucracy is death to new ideas.
As for the Toyota investment, the proof is right in front of us. It did not affect TSLA stock at all.
Think about it this way: There had to be buyers for each share that was sold. Since each buyer was willing to pay a record high price for the shares, they obviously aren't pessimistic on the stock.
—
DISCLAIMER: This article expresses my own ideas and opinions. Any information I have shared are from sources that I believe to be reliable and accurate. I did not receive any financial compensation in writing this post, nor do I own any shares in any company I've mentioned. I encourage any reader to do their own diligent research first before making any investment decisions.