The biggest obstacle isn't where retirees live, it's how they live
Over the last 15 years, the number of skilled nursing homes in the U.S. remained flat at about 15,000, and will actually shrink by up to 20% by 2020. Clearly, these facilities aren't closing because of lack of demand. Instead, it's lack of funding.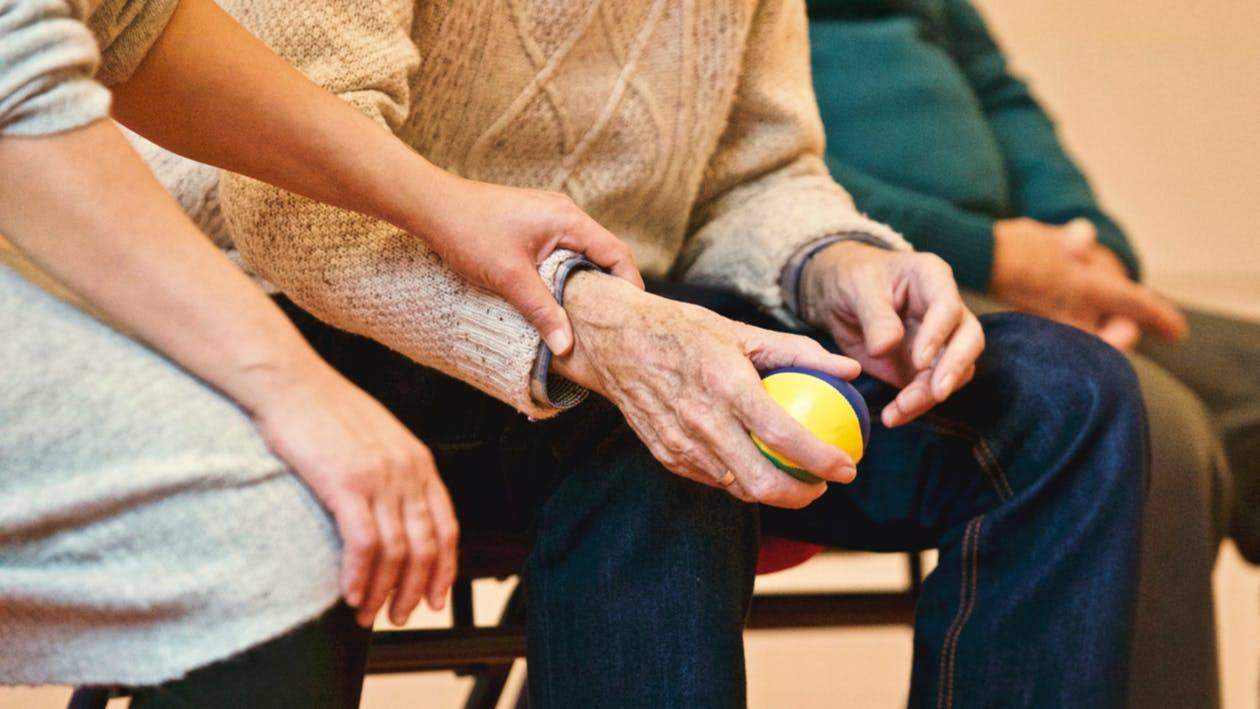 As the number of retirees is increasing each year, the need for nursing facilities is growing too. However, the main issue of funding these facilities is still standing.
I grew up around the Gulf Coast and spent a fair amount of my childhood on the water and the beach. I can handle a power boat, I can sail, and I know what to do in riptides.
I also know the words to most Jimmy Buffett songs, which is sort of a prerequisite for beach life.
My Parrothead (as his fans are called) training started when I a kid, with songs like "Son of a Son of a Sailor," "Margaritaville," and "Come Monday."
But as time went on, and I heard more of the songs that never made it to the radio, I became a fan of his less popular tunes like "African Friend" and "Conky Tonkin."
College took me away from the coast, as did a stint in Wyoming, a few years in New York, and then a long stay in Dallas. But when I moved back to Florida in the mid-2000s, I quickly rediscovered my beach-life roots and my affinity for Jimmy Buffett music. I guess you could say it was with me all the time, whether I realized it or not.
I'm not a zealous fan – I've only been to a few concerts – but I pay attention to Parrothead-related news articles.
Listen to this one…
If I wanted to, I can now plan to spend my golden years in Margaritaville, and so can everyone else.
Florida-based homebuilder Minto Communities just last week broke ground on its new adult-living community concept, Latitude Margaritaville, in Daytona Beach, Florida.
Apparently, Jimmy Buffett partnered with the builder to create a "safe space" for aging Parrotheads who want to spend their retirement years in an alternate state of mind.
Chalk this compound up as another shrewd business move, along with the dozens of Margaritaville restaurants, hotels and casinos, and Landshark beer. (No wonder Buffett was reportedly worth $550 million last year.)
With millions of boomers barreling toward retirement, we'll need as many of these communities as we can get… and it still won't be enough.
Today 14% of Americans, or 45 million people, are 65 or older. By 2030, that number will be 65 million. We, as a country, have no plan to deal with 20 million more retirees.
Over the last 15 years, the number of skilled nursing homes in the U.S. remained flat at about 15,000, and will actually shrink by up to 20% by 2020. Clearly, these facilities aren't closing because of lack of demand. Instead, it's lack of funding.
Most nursing facilities are paid for by Medicare and Medicaid. About 10% of patients pay on their own. Since the 1990s, government payment for care failed to keep pace with rising costs. Nursing facilities routinely lose money on Medicaid patients.
To meet rising demand in the face of limited nursing facilities, we started using more assisted living facilities and increased caring for the elderly in their homes. These approaches save money by shifting the burden of care to less skilled workers and family members, which gets to the crux of the problem.
The biggest obstacle isn't where people live, it's how they live.
As we face the daunting task of compassionately caring for this fast-growing segment of our population, assisted living and in-home care could be the best approach because of the problem of cash – or rather, no cash – remains.
Cool compounds like Latitude Margaritaville make for a good story, but they won't be the norm.
Forty percent of Americans over 62 have less than $25,000 in financial assets. They might have equity in their home and will be in line for Social Security when the time comes, but they can't lay their hands on a chunk of cash to pay for a spot in a senior community.
Instead, they'll most likely remain where they are, living a simpler life and aging in place. Without notable financial resources, it will take the combined efforts of the local community and family members to make sure this happens with care and dignity.
In some respects, technology will help. Through Internet devices and smartphones, we can see if our aging relatives have taken their medicine if they've picked up the morning paper, where they are, or even if they've taken food out of the fridge.
But technology has its limitations.
Unless you have a very advanced, very expensive robot, you won't get help getting dressed, getting out of bed, or bathing without another person or two. Beyond family and outreach programs, we rely on the home health aide industry, which is expected to add at least 300,000 jobs over the next decade, but can't attract enough people.
And just like most other things, the problem comes down to cash.
Home health aides make an average of $22,400. To attract more workers, we have to pay higher wages. But the funds to pay those wages come from the modest assets of seniors, their families (who have their own financial issues), and the government. This puts us at something of an impasse.
I don't think seniors will suddenly have more money, and I don't see the cost of care getting cheaper. Which leaves one big, and expensive, proposition.
More government funding.
There are a lot of ways the government – be it local or federal – could contribute. We could offer bigger tax incentives or refundable credits to family caregivers, give home health aides special tax breaks, or simply allocate more funds to pay for services.
But they all mean the same thing. Higher taxes.
This isn't unexpected. We all knew that as the boomers retired it would cost more to support them. But that doesn't make it easier on the wallet.
As I gathered the documents I needed to file my taxes over the last month, I thought about how this situation will unfold in the years to come.
I'll pay more to Uncle Sam, and having more margaritas won't make it change. But with the right music in the background, it might be a little easier to swallow. Maybe I should go waste away in Margaritaville.
—
DISCLAIMER: This article expresses my own ideas and opinions. Any information I have shared are from sources that I believe to be reliable and accurate. I did not receive any financial compensation in writing this post, nor do I own any shares in any company I've mentioned. I encourage any reader to do their own diligent research first before making any investment decisions.