The state of the Dow Construction Index
The Dow U.S. Home Construction Index peaked in July 2005 and October 2007. In January 2018, the index peaked one more time and has since fallen 36 percent.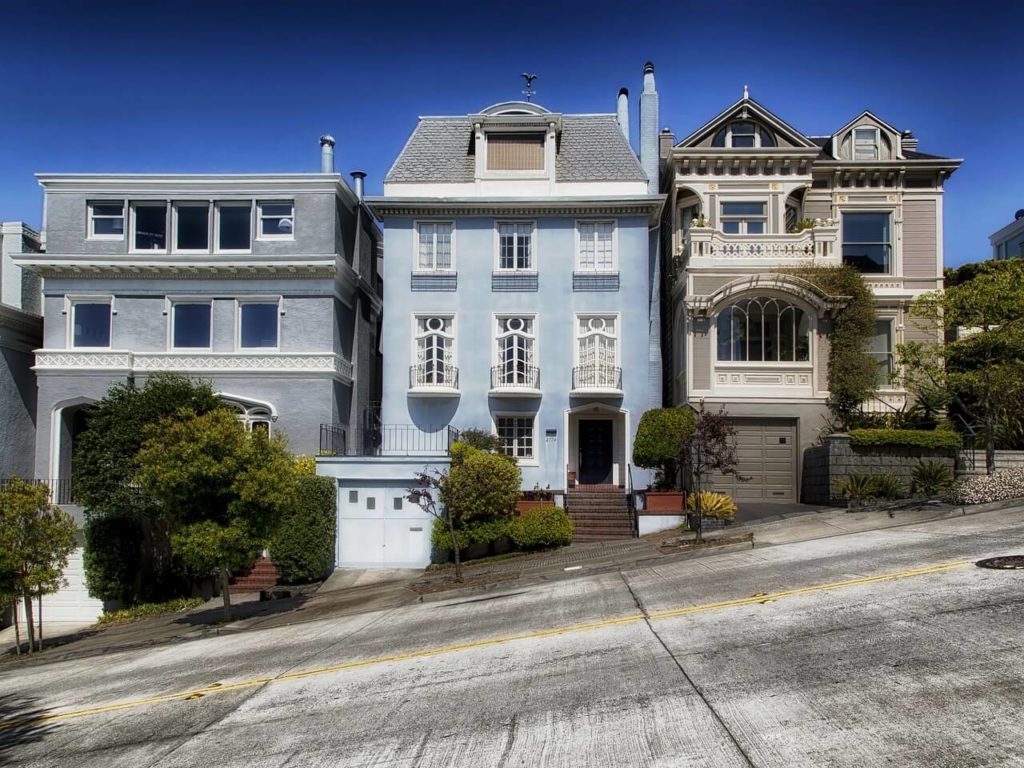 I was one of the few, along with Robert Shiller, predicting that the real estate bubble in the U.S. was getting ready to burst back in late 2005.
Home sales had peaked in July 2005.
Home prices peaked nine months later, in April 2006.
The Fed and most analysts bullshitted that the subprime loan crisis was containable and no big deal. Ha! What a joke. And typical of those idiots.
What they missed was that real estate spending on trade-up homes peaks around age 41. Overall spending peaks at age 46.
In fact, the infamous Roaring 20s bubble saw real estate prices and home starts peak in 1925, five years ahead of the stock market and peak in late 1929… the same five-year lag for peak spending overall versus real estate.
But, for the Boomers, there was an additional trend the "experts" missed…
That is, the Boomers were offered the most aggressive lending for home buying in history.
All types of teaser rates that converted higher later, no-doc loans, little or no money down, and the worst, affordable rates on subprime loans that were bundled up into seemingly low-risk mortgage securities sold to unsuspecting institutional funds and everyday households.
Falling inflation and mortgage rates also added to the trend—another thing I predicted would happen into 2007 while the "experts" missed it.
These factors extended that boom and bubble into late 2005/early 2006 when it would have naturally peaked by late 2002.
The downturn between 2000 and 2002 would have also crimped home buying demand and created much pent-up demand at first in the boom from 2003 forward.
Now look at this…
Look how housing started to fall ahead of stocks and the economy.
That red line follows the Dow U.S. Home Construction Index. It peaked on July 28, 2005, 26 months before the Dow peaked on October 9, 2007, by which time it was already down by a whopping 65 percent on its way to a bottom down 73 percent in early 2009.
Don't you think that should have been a warning about the subprime crisis not being containable?
Yup. So. Do. I.
But then you and I are smarter than the "experts" because we've got nothing to gain from calling a spade a spade!
The important point NOW is that the Home Construction Index peaked in late January. Since then, it's fallen 36 percent into late October.
I believe this second bubble burst will be worse than the last one so this ETF could end up falling close to 80 percent or 90 percent in the years ahead.
The trillion-dollar question is: Did this ETF peak just eight months ahead of the recent peak in stocks, or…
Can we expect more like that 26-month lag we saw last time?
It's probably more likely to be the latter, which would signal a stock peak by March of 2020.
That would be more in line with my Second Scenario for the huge bubble top and burst ahead in late 2019.
Of course, it's still possible that we've seen that major peak already (right before the markets freaked out in October).
If that is the case, there should be a sharp crash down 40 percent or so from the top by around the end of this year.
If we don't see that kind of market slap down within that time frame, then my money is on that 26-month lag into late 2019/early 2020.
Either way, we're still heading toward the greatest crash—in stocks and real estate—of our lifetimes.
The most expensive auction 
Have you heard about this one?
A mansion in Hillsboro Beach, Florida is up for auction with no minimum or reserve price.
In 2015, the South Florida Business Journal called it the most expensive home in the U.S.  Forbes listed it in 2017 as one of the 18 homes over $100 million, and it was originally listed at $139 million.
"Le Palais Royal" is a 60,000-square-foot Versailles-inspired mansion is, and has been, one of the most expensive homes in the U.S., and with this no minimum, no reserve price auction, it could potentially be purchased for significantly less than its value. It's absurd!
Even if someone was to buy this multi-pool, 11-bedroom, 22-bathroom, 22-karat gold lead detailed mansion with a private theater and putting green for less than it's worth, how in the hell could anyone even afford the upkeep for this massive home?
Regardless, for those in the market for a mansion, digital bidding started on November 12 and the live auction was on November 15. I wouldn't be surprised to see this go for something like half of the original price.
—
DISCLAIMER: This article expresses my own ideas and opinions. Any information I have shared are from sources that I believe to be reliable and accurate. I did not receive any financial compensation for writing this post, nor do I own any shares in any company I've mentioned. I encourage any reader to do their own diligent research first before making any investment decisions.