The unexpected beneficiaries of the Indonesian unprocessed ore prohibition
Experts are urging President Jokowi to rethink his iron ore policies.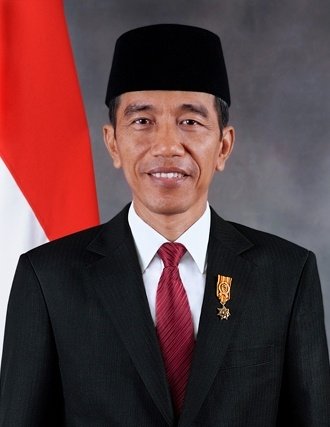 The inexorable pursuit for new corridors to growth is part of every emerging economy's aspirations, most especially if it is piloted by a new leader who has become the nation's symbol of hope.
Joko Widodo knew that there was a lot of work to do when he assumed the country's highest office and, with his "economic nationalism"—as foreign journalists would love to call it—he began laying down the foundations of comprehensive reforms that would instantly impress political analysts, economic leaders, and journalists.
Eight months later, all the glimmer is over. Even his early believers doubt if he can really augment the country's economy by seven percent a year as he promised it. Currently, the economy is faltering at a dismal 4.7 percent growth rate and various sectors are suffering from his nation-centric policies. "Rather than an agent of change, he is sounding more like his tub-thumping predecessors. For the sake of 250 million Indonesians, he needs to change his tune, and fast," a thought leader at The Economist writes.
The most controversial of his policies is his decision to continue the unprocessed ore prohibition, a last minute-legacy of his predecessor, Susilo Yudhoyono. Despite oppositions by giant ore consumers from China and Japan, as well as by various local mining companies, Widodo determinedly said that it would encourage local mining to build their own smelting facilities.
He was right: in the span of eight months, foreign investors flocked to the country and several mining companies have already inked a deal with various businessmen to help them become self-sufficient in making their ore products global market-ready. With this, the country no longer has to purchase processed metals like nickel, aluminium, and copper abroad to supply to its local construction firms and stainless steel makers.
The nationalist attitude, however symbolic it may appear, is a useless thing for those who have lost jobs over the course of the Widodo administration. Indonesia is now suffering from a 5.81 percent unemployment rate—a large number of which comes from the mining sector.
Just a few months after the implementation of the ban, some 30,000 mine workers have already been cut from their respective company payrolls, persuading workers to take to the streets of Jakarta in protest. "The government doesn't have a blueprint for labour absorption. If this condition is allowed to continue, what we would get is not a demographic bonus, but a demographic disaster. There could be social turmoil and higher crime rates," says Indonesian Employers' Association chairman Hariyadi Sukamdani.
In January 2014, the global metal market was taken aback by the enactment of the ore bill that had gone to five years of revisions, reviews, and criticisms. Global steel producers had no choice but to accept the fact that they had to look for alternative suppliers without attracting severe financial damages. The Philippines, which had been the second largest nickel producer prior to Indonesia's global commerce exit, became the first resort for Japanese and Chinese consumers.
The ban helped many emerging mining companies like Amur Minerals Corporation (OTC:AMMCF) to gain reputation in an industry replete with giants from Australia and Asia. At the time, the company was still waiting for pre-production license approval from the Russian government, but its share prices were undeniably attractive to investors. Its projected 90 million ore production was also a selling point, especially in a market threatened by a prolonged supply deficit. The company's shares grew by almost a hundred percent since January following the approval of its long-coveted license.
Amur Minerals CEO: Securing licence 'just a matter of time'
Since Philippine ore is inferior in quality compared with that of Indonesia, steel producers have to spend extra cash on additional processing to improve it. Now, with all the largest producers flocking to the Philippines, local miners have no choice but to double their respective productions to meet this growing demand. Several months later, the Philippines, as most economists have predicted, entered a mining boom. Unlike Australia, Philippine miners and government officials have no plans of squandering the unprecedented phenomenon.
"If [buyers in China] do [more stockpiling], it would be very easy for us to ramp up production. We think the increase is not going to be until such time that the inventory level will come down," Emmanuel Samson, chief financial officer at Nickel Asia, told, Bloomberg last year.
While some Indonesian firms tie up with Chinese companies to support their local smelting building and secure their sales, a handful of local miners choose to put their money on not-so-distant foreign investments. The clever move includes partnering with Malaysian ore producers to extract ore and eventually send it to voracious consumers like China.
This, according to Yoga Rusmana of Bloomberg Jakarta, highlights the repercussion of the ban's many loopholes. "The policy, which also covered nickel, aimed to compel investments in higher-value facilities and shipments to address concern the country was selling off resources on the cheap. While some smelters are being built in Indonesia, the curb boosted prospects for rival suppliers, including the Philippines, Malaysia and Australia," he writes.
Through Indonesian mining companies, the Malaysians discover their rich bauxite resources. According to Erry Sofyan, chairman of the Association of Indonesia Bauxite and Iron Ore Producers, five giant Indonesian companies are now mining in Kuantan, in Pahang state, and Kelantan in Malaysia. Its success will most likely encourage other local miners to book tickets to Kuala Lumpur to begin comprehensive talks with various private firms, he added.
Ore production in Malaysia has increased fourfold since 2014 by 962,799 metric tons. According to the Kuala Lumpur Minerals and Geosciences Department, the country mined only 208,770 tons in 2013. Shipments to China also surged to 6.14 million tons in January to May, which is a far cry from last year's 126,830 tons.
While Bambang Gatot Ariyono, director general of minerals and coal at Indonesia's Energy and Mineral Resources Ministry, thinks that the Malaysian expansion is not a problem, Sydney-based analyst Daniel Morgan refuses to believe so.  "It is a threat to what the Indonesian government is trying to do. Malaysia has come from nowhere on the export-trade map, to being a pretty big exporter," Morgan said.
So while the Philippines and Malaysia feast on the ore prohibition's ambiguities, economists are now persuading President Jokowi to rewrite his policies. They collectively say that for the sake of Indonesians, he needs to reassess things. But we all know that Widodo is a very confident man and judging his policies in its first eight months is a bit unfair and not at all logical. Will his countrymen ever feel the same?
—   
This article may include forward-looking statements. These forward-looking statements generally are identified by the words "believe," "project," "estimate," "become," "plan," "will," and similar expressions. These forward-looking statements involve known and unknown risks as well as uncertainties, including those discussed in the following cautionary statements and elsewhere in this article and on this site. Although the Company may believe that its expectations are based on reasonable assumptions, the actual results that the Company may achieve may differ materially from any forward-looking statements, which reflect the opinions of the management of the Company only as of the date hereof. Additionally, please make sure to read these important disclosures.